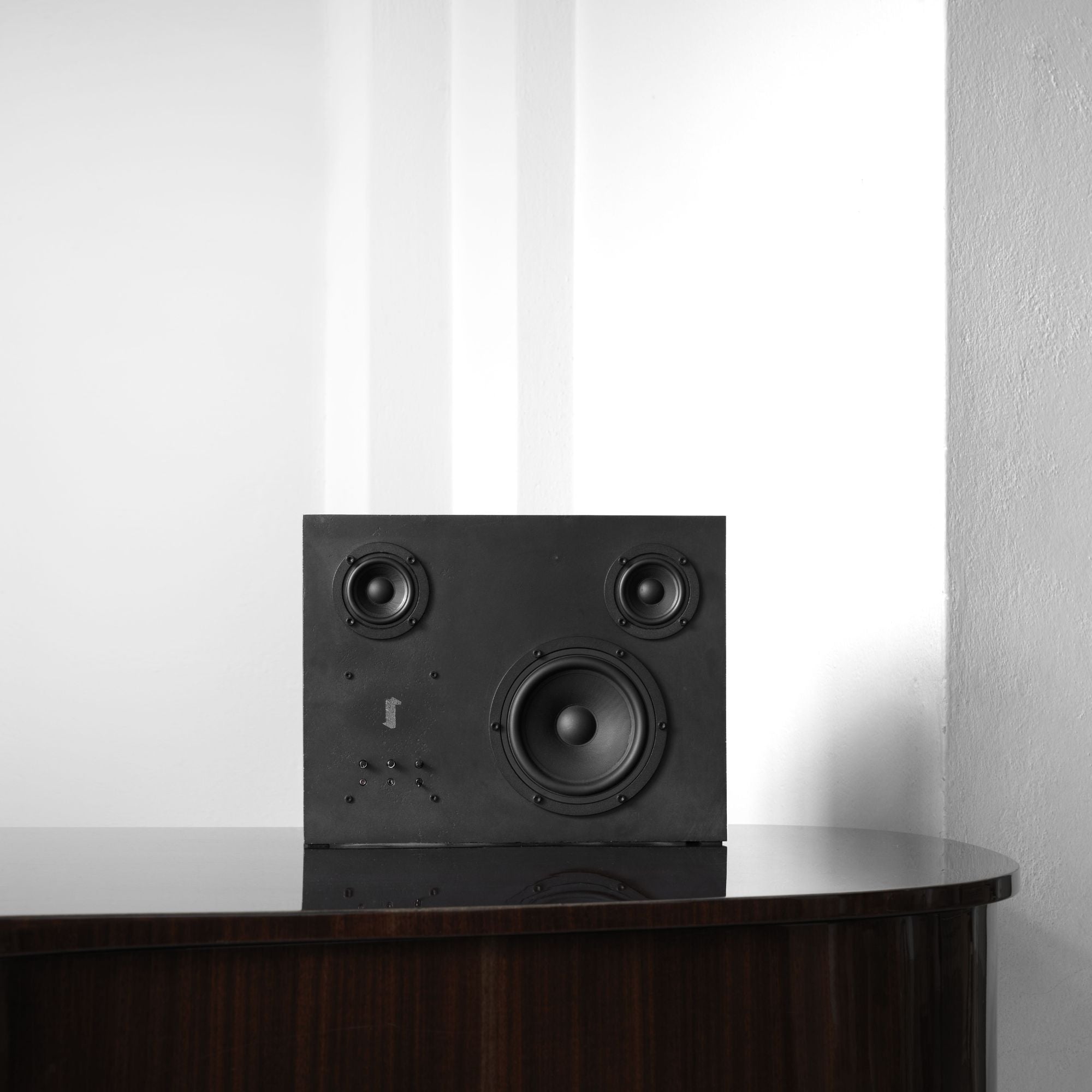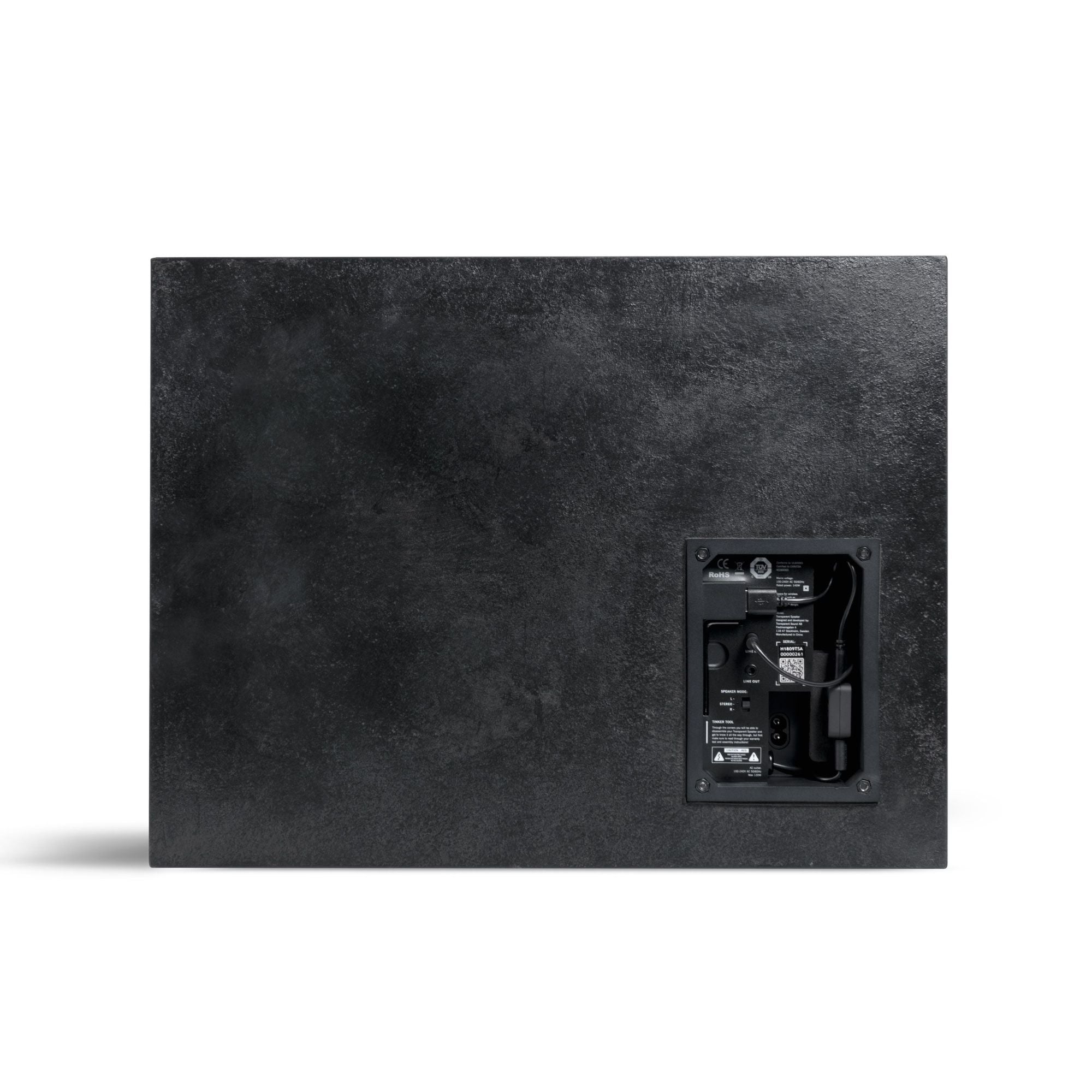 Steel Speaker
---
Made to order (8-10 weeks)
Experience the captivating fusion of art and acoustics with the 20-kilogram Steel Speaker handcrafted by renowned blacksmith Jonas Majors on the enchanting Mörkö Island. This striking masterpiece transcends bland electronic appliances, enhancing modern interiors while delivering an unparalleled audio experience.
Dimensions

Details
Bluetooth 5.0 true wireless stereo streaming
Compatible with Apple AirPlay, Sonos, Amazon Echo and Google Cast
Integrated digital signal processing
2 x 3" full-range drivers
1 x 6.5" woofer
140 W output power
35 Hz - 20 kHz ± 5 dB frequency response
10.2 L sealed cabinet volume
3.5 mm line-in port at front and base
User-supplied USB-C power adapters must support one or more of the following output levels: 12 V/3 A, 15 V/3 A, 20 V/2.25 A
Do you have a question about this product?