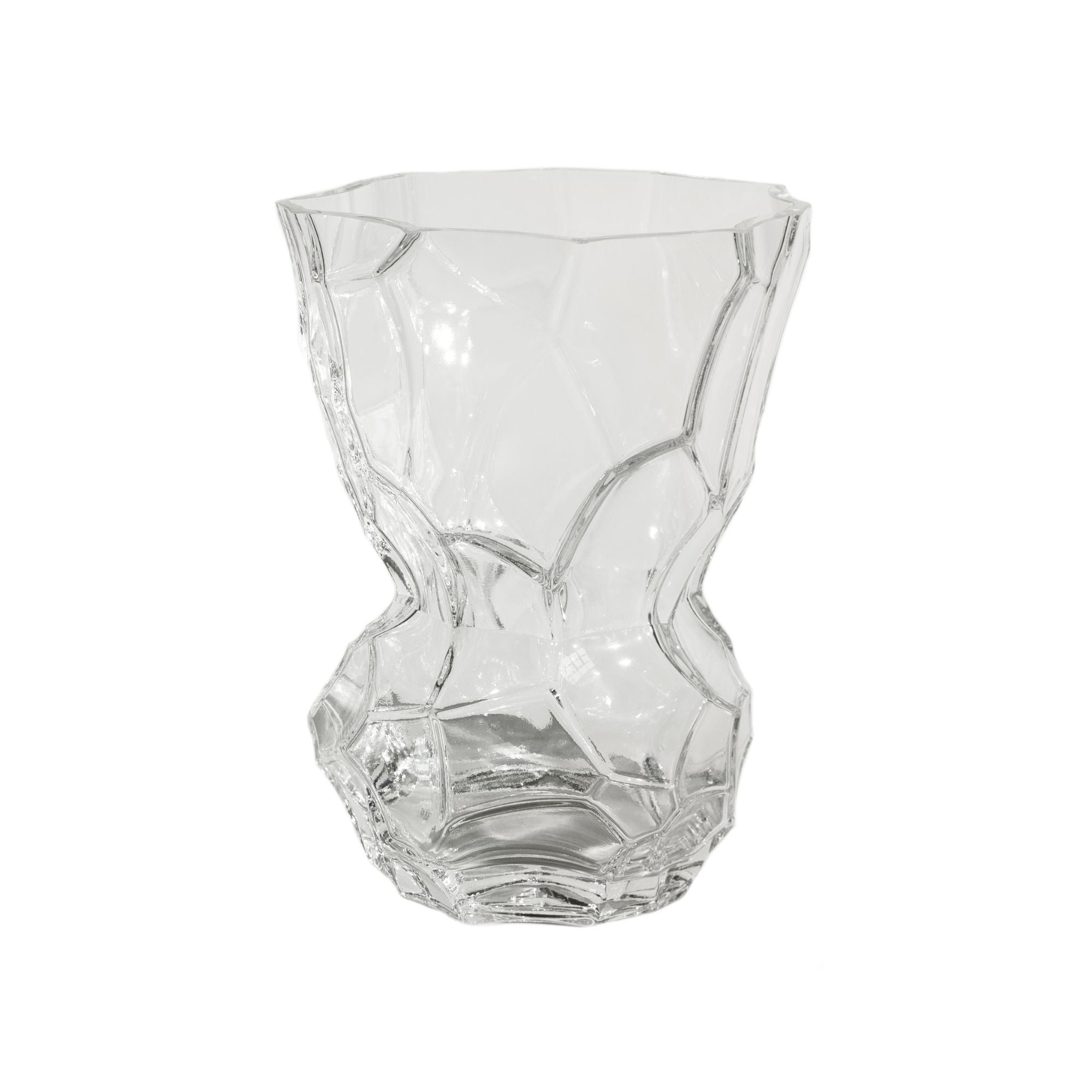 Reflection Vase
---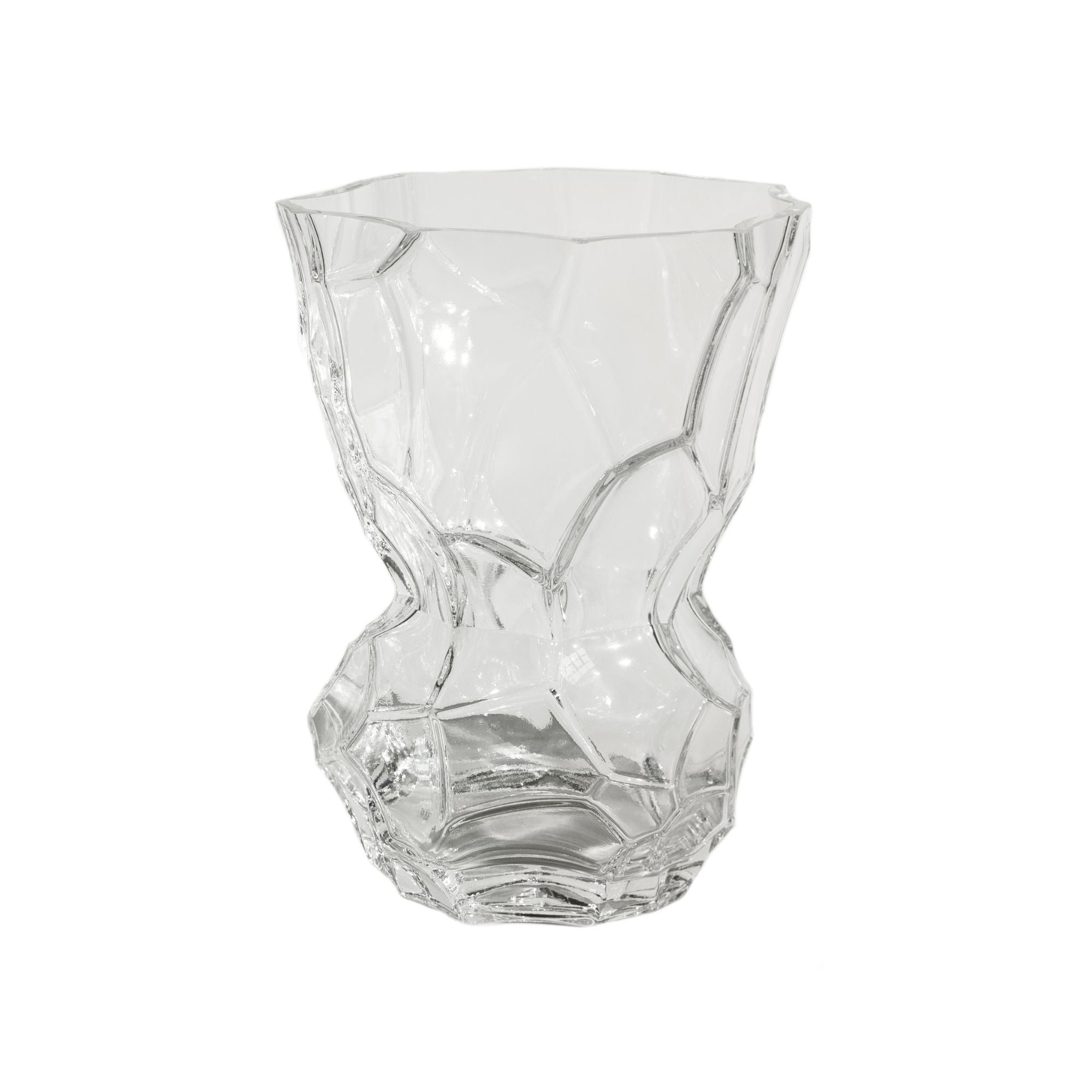 The Reflection vase is inspired by the cold mountain lakes of Switzerland. The Reflection of the mountain in the water evokes calmness and freshness. Every glass piece is handmade in one grand piece.

With a shape inspired by antique French florist vases and a structure inspired by a grand mountain reflection, it combines two unique forces. A mix of florist functionality and nature's calmness creates this unique centerpiece.

The mold is made in one grand piece and with each angle carved differently It creates a new perspective when turning the vase around. Making the vase equally as beautiful without flowers.
Delivery Status
Made to order (2-4 weeks)
Material
Glass. Mouth blown, the mould is carved by hand creating the unique raw surface and colors. The color may vary from vase to vase.
Designer + Brand
Rebecca Hein for Hein Studio
Do you have any questions?