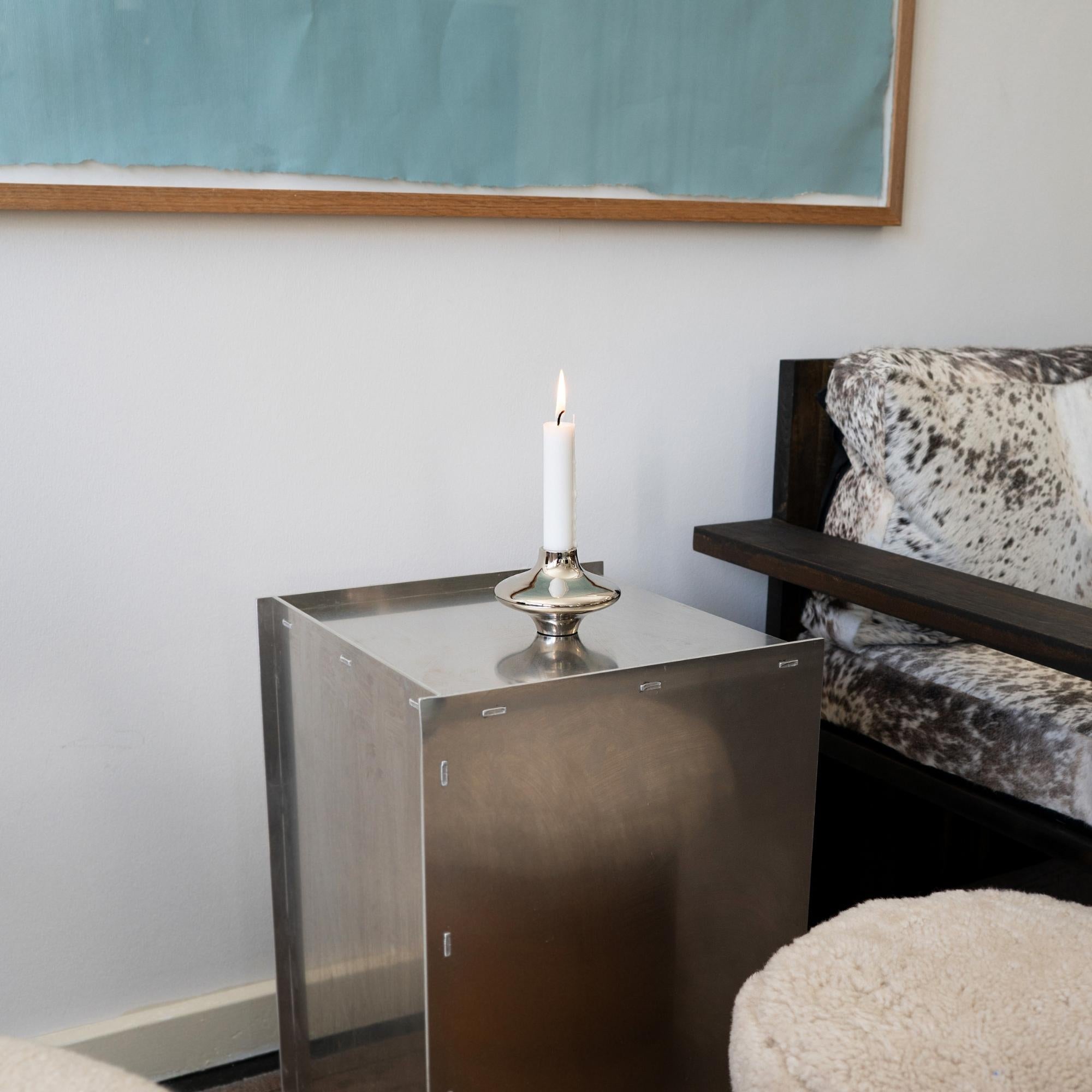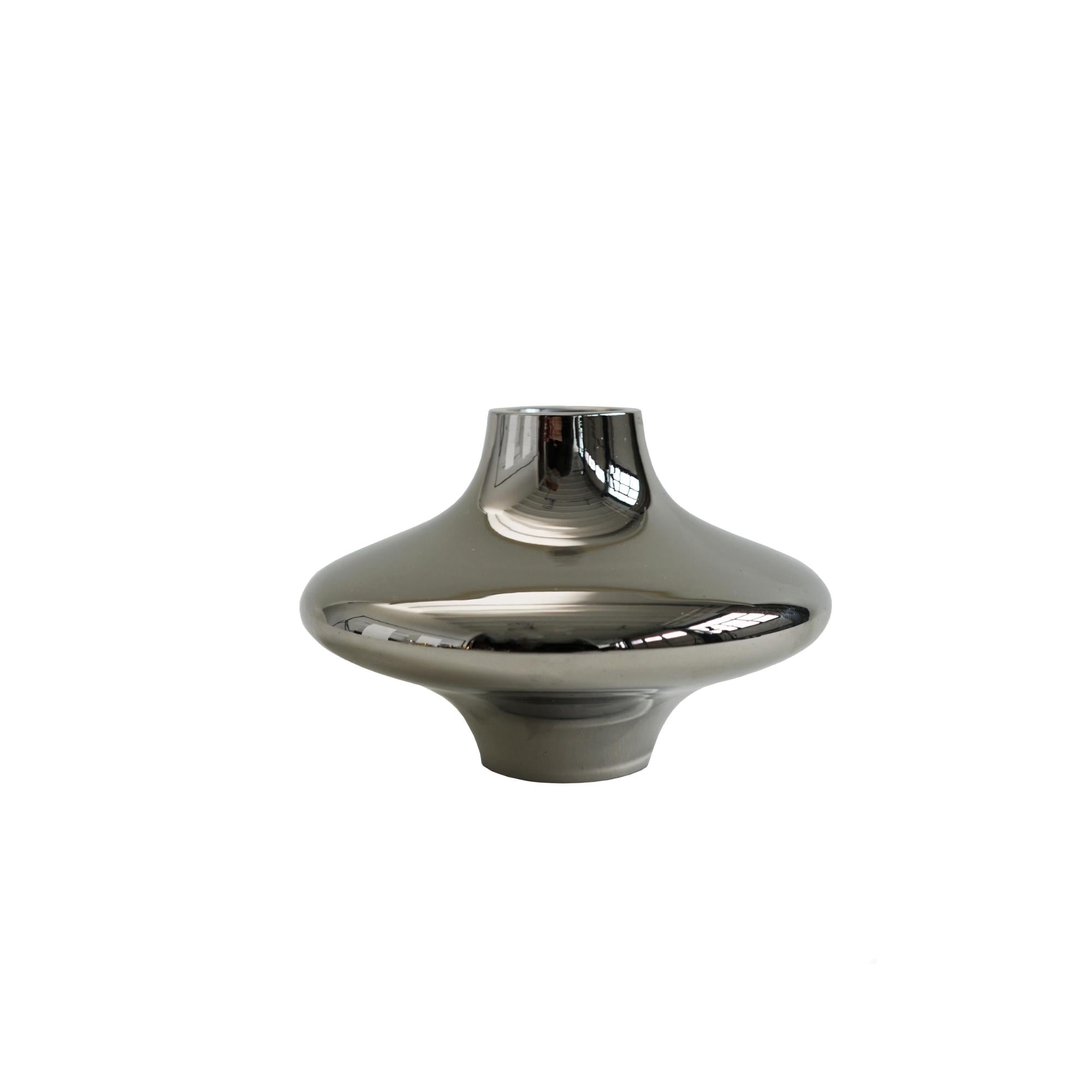 Doublet Candleholder - Silver
---
Made to order (2-4 weeks)
A timeless shape - inspired by two silhouettes staged together, silver and gold, large and small - Creating a calm and warm aesthetic - Use it with candles or without - Sold individually.

Each piece is made by hand in solid brass using a technique called sand casting. Small black spots and grain may occur due to the casting process, making each piece unique, and should not be mistaken for flaws. After casting each piece it is polished by hand and plated with a beautiful nickel finish.
Shipped in a dustbag and white gift box.
Dimensions
Small: H6,5 x W10 cm - approx 0,6 kg

Large: H9,5 x W10 cm - approx 0,7 kg
Material
Brass, Nickel finish

Made by hand sand casting, small black spots and grain may occur due to the sand casting, polished by hand. Use with standard candles
Care
Nickel-plated brass objects should not be exposed to water or moisture. Keep the outer surface dry with a soft cloth to prevent permanent stains on the material. A non-abrasive polish can be used to clean and shine the product. Clean gently to avoid wearing down the Nickel plating. Avoid using steel wool or other materials that can scratch the metal.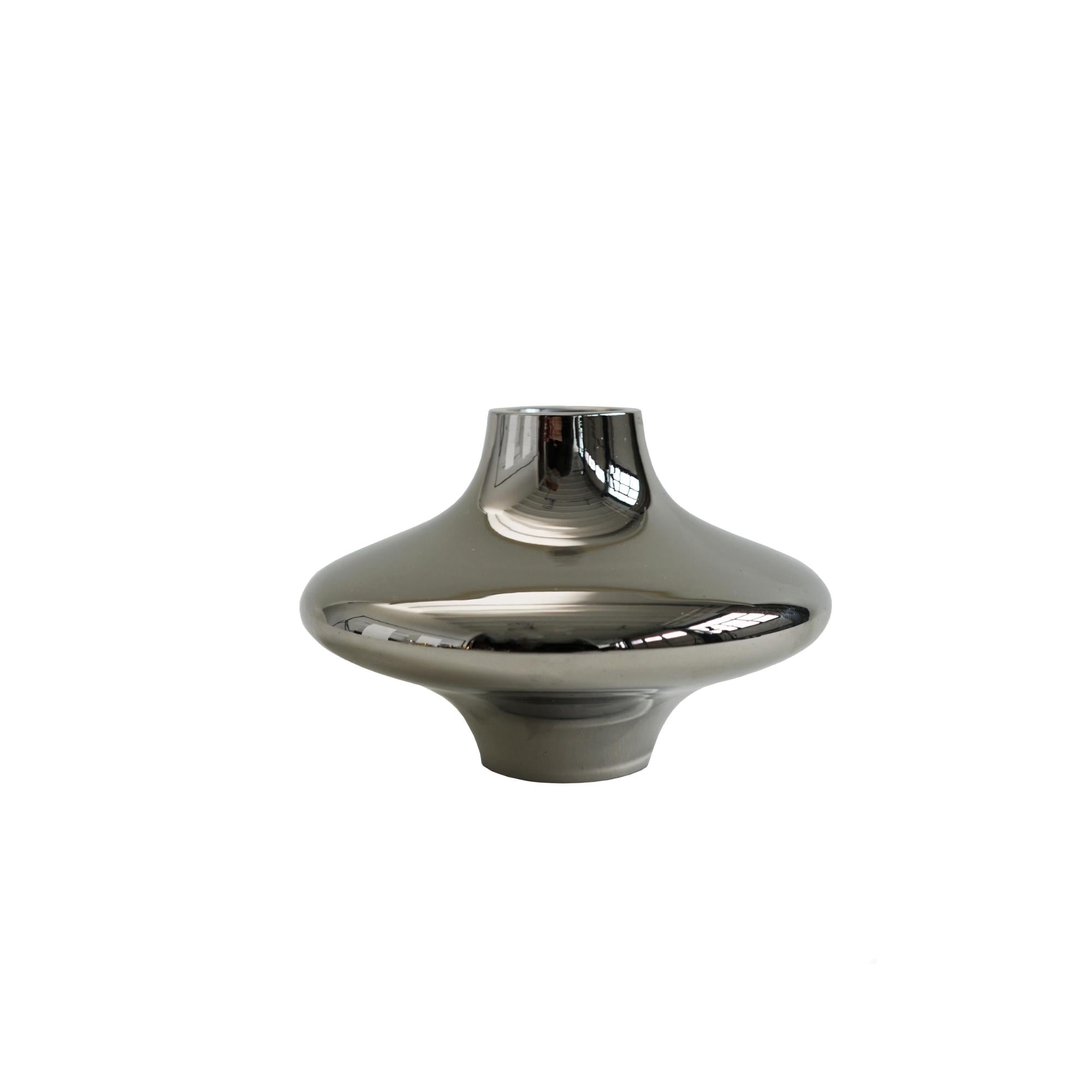 Do you have a question about this product?