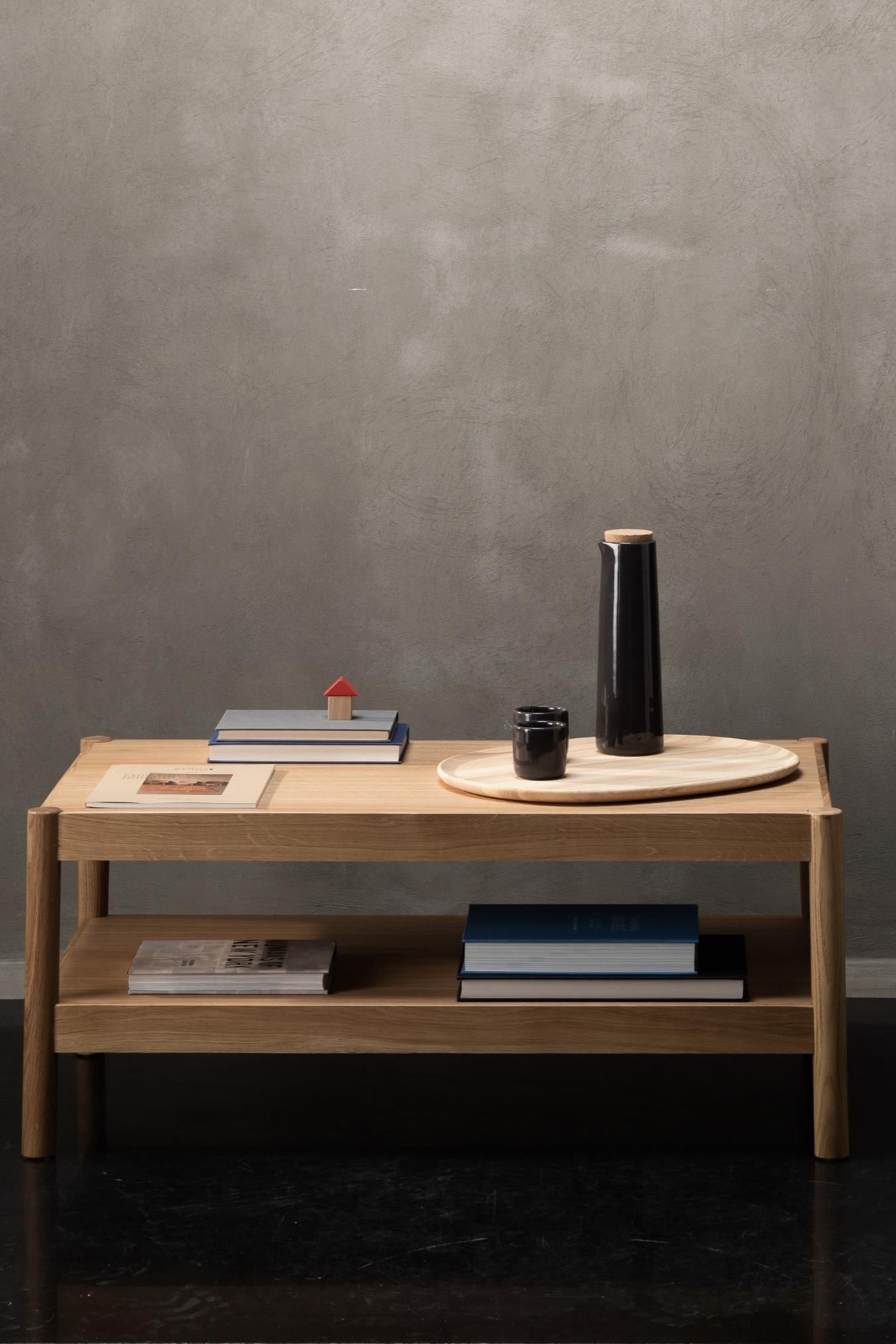 Citizen Coffee Table
---
MADE TO ORDER (3-5 WEEKS)
Available in two sizes, Citizen Coffee Table follows the same aesthetics as the Citizen dining set: uncovered round legs expose the clean structure of the table and highlight the beauty of wooden texture.
Citizen Coffee Table will find itself useful in living rooms or lounges – a smooth rectangular shape works well with various seating furniture or as an extension to other Citizen pieces.
Materials
Dimensions
Do you have a question about this product?