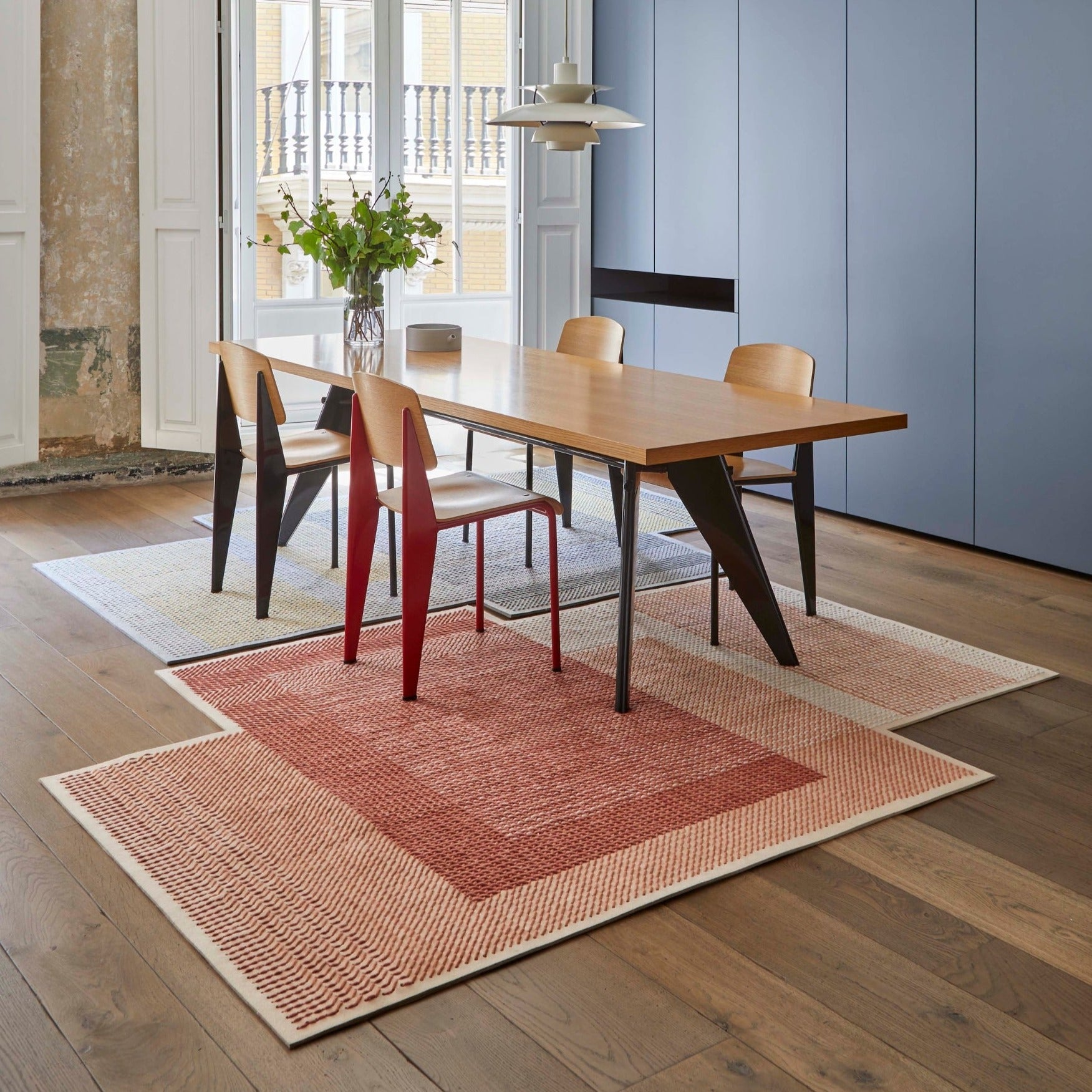 Canevas Geo Rug
Free shipping for this product
Add a splash of color and creativity to your space with the Canevas Geo rug. With its asymmetrical hand-embroidered design and unique color overlay, this rug transforms your floor into a canvas. Its field-like pattern in hues of orange, dark coral, and white on light pink felt, delivers a captivating bird's-eye view effect.
Delivery Status
Made to order (6-8 weeks)
Designer + Brand
Charlotte Lancelot for GAN Rugs
Do you have any questions?