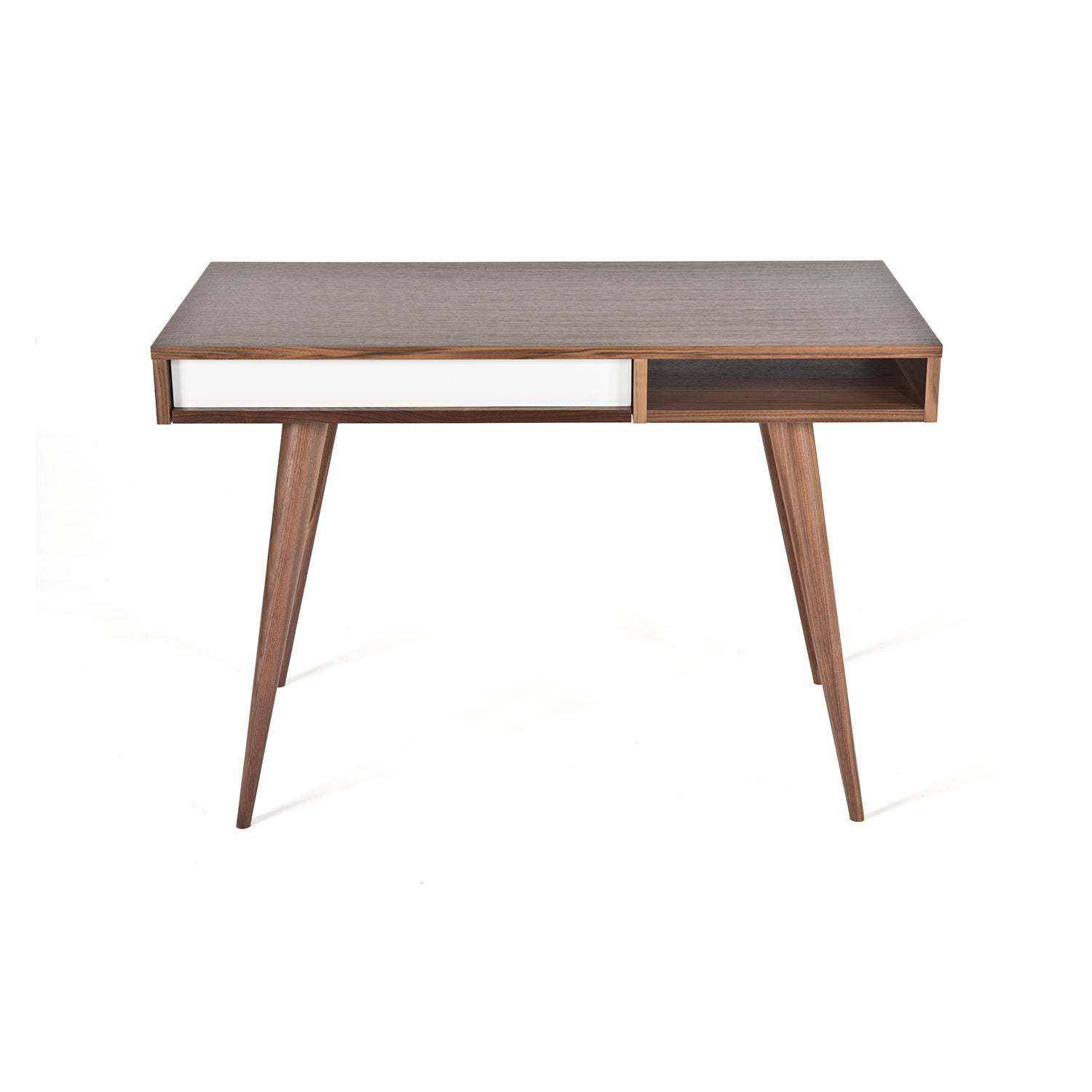 Celine Desk
---
Celine Desk
Sale price
949.00 EUR
Regular price
0.00 EUR
(/)
The Celine Desk, designed by Nazanin Kamali, blends mid-century simplicity and compact design. Featuring slender solid hardwood legs, a slim drawer, and an open compartment, this desk - which doubles as a dressing table - adds elegance while keeping your space tidy. Ideal for small spaces, the Celine Desk is a stylish solution for your storage needs.
Delivery Status
Made to order (6-12 weeks)
Material
- Solid oak or stained walnut legs
- Solid oak or walnut drawer internals and handle
- Painted drawer front
Product Care
To prolong the life of the product and retain its appearance and functionality, we would like to give you some relevant information and care advice:

This unit is manufactured with either oak, black stained oak or walnut with a lacquered drawer front.

Craftsmen manufacture this product and there is variety between each unit. This is because wood is a natural product, with natural colour and grain variations. Natural timber is affected by sunlight; this can cause the wood colour to darken. For this reason (especially if placed in direct sunlight) it is recommended that placing objects in the same position for long periods of time is avoided. This potential colour adjustment becomes less relevant as the product ages.

It is recommended that no abrasive cleaners or solvents are used to clean the unit. Please only use proprietary furniture polishes or alternatively, warm water with a diluted mild detergent.
Designer + Brand
Nazanin Kamali for Case Furniture
Do you have any questions?