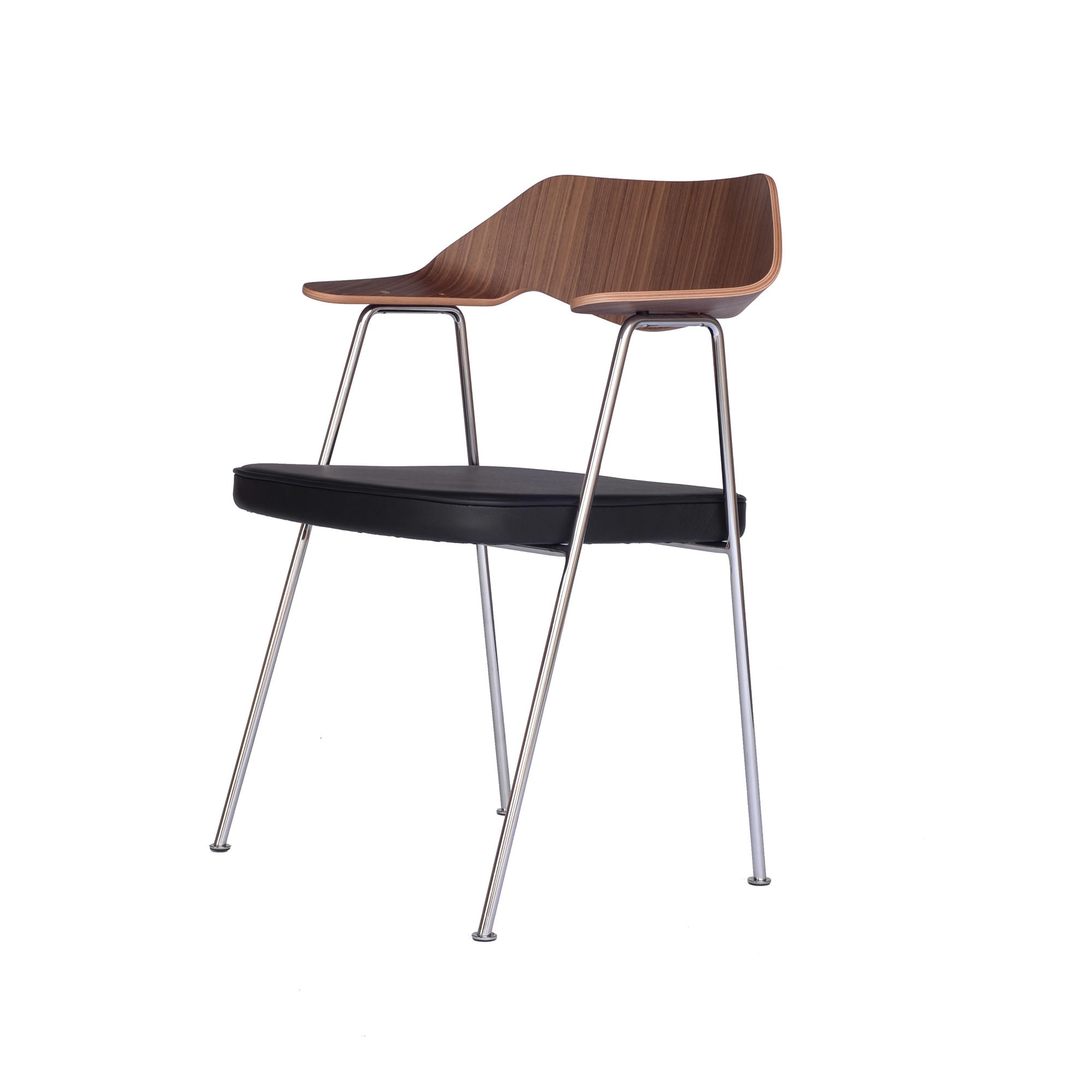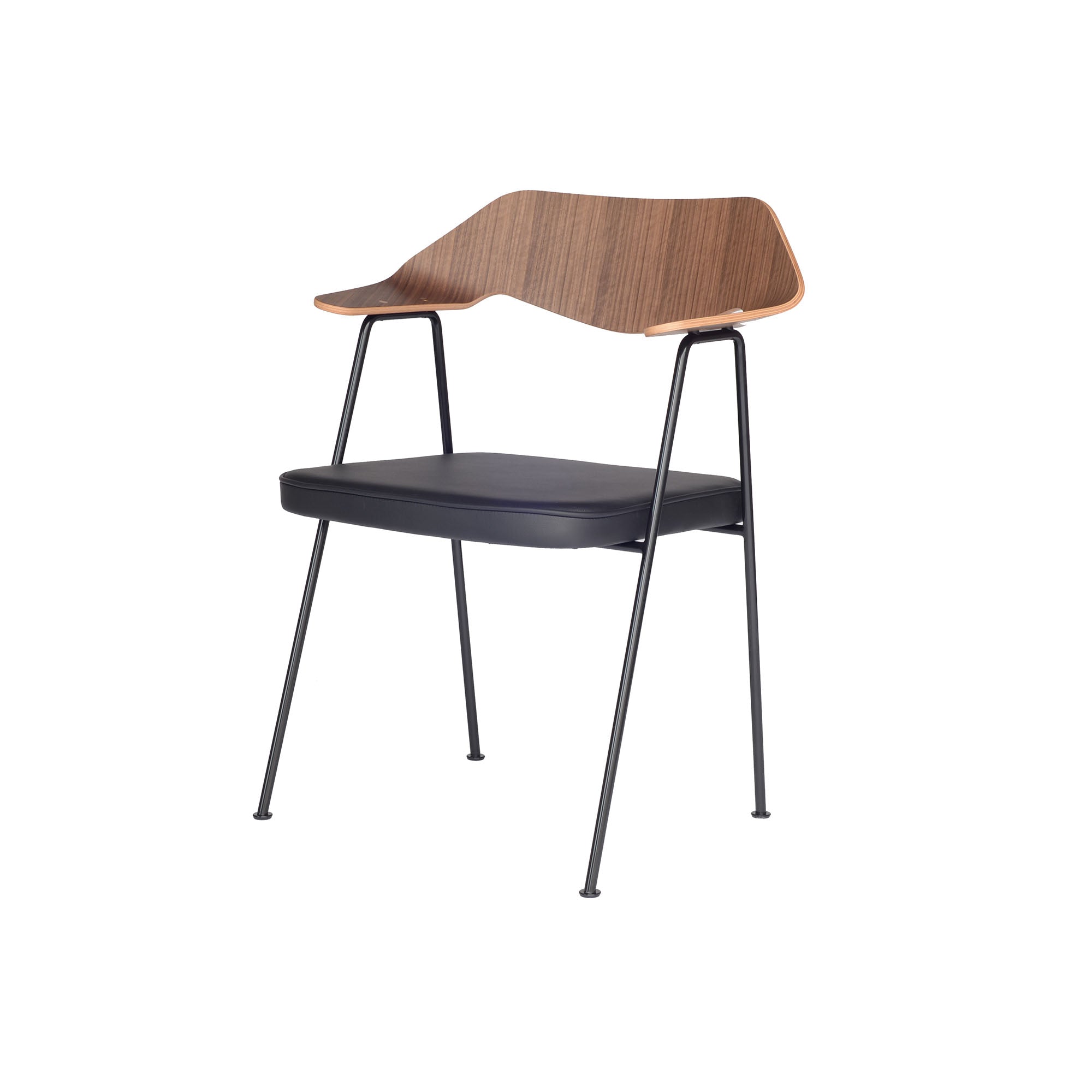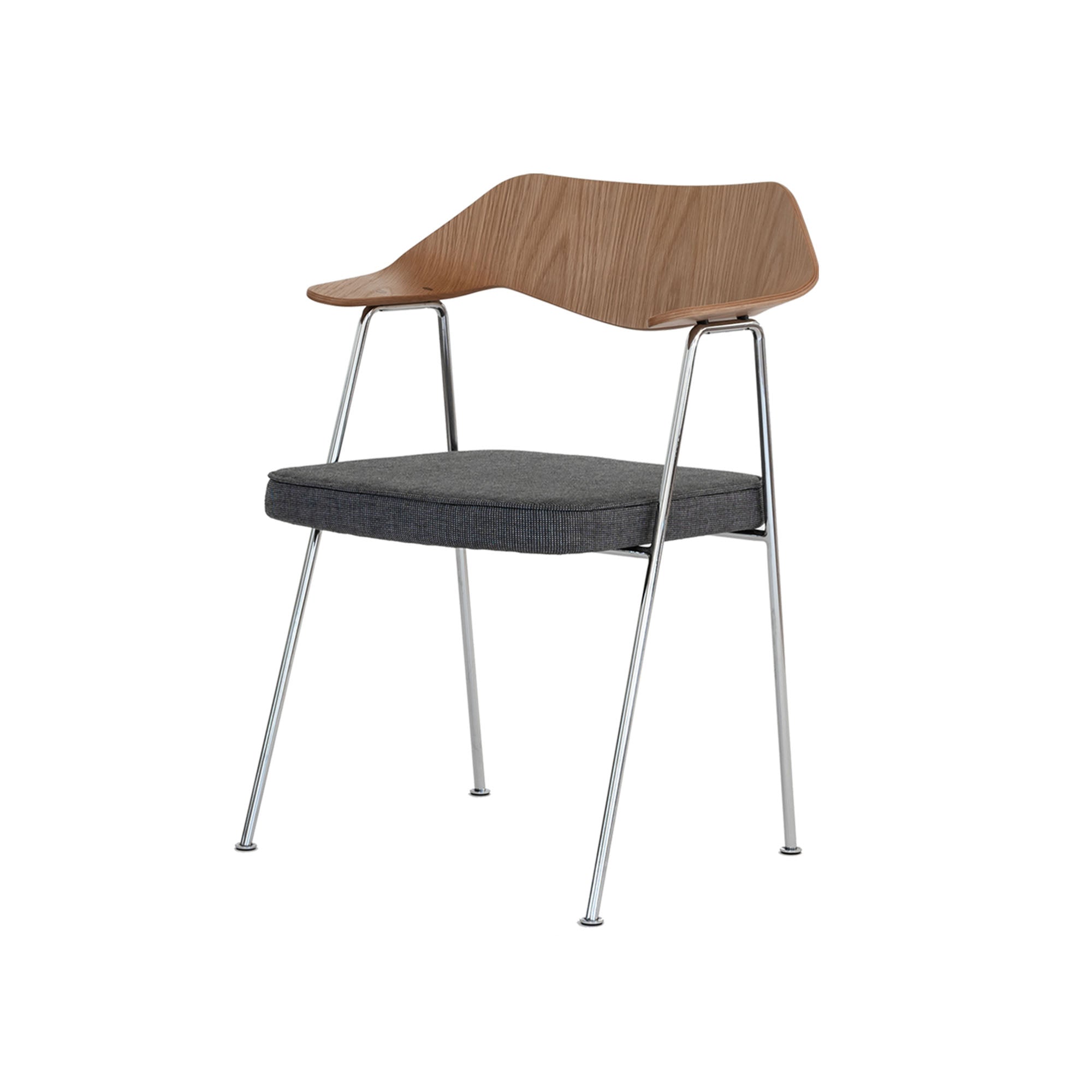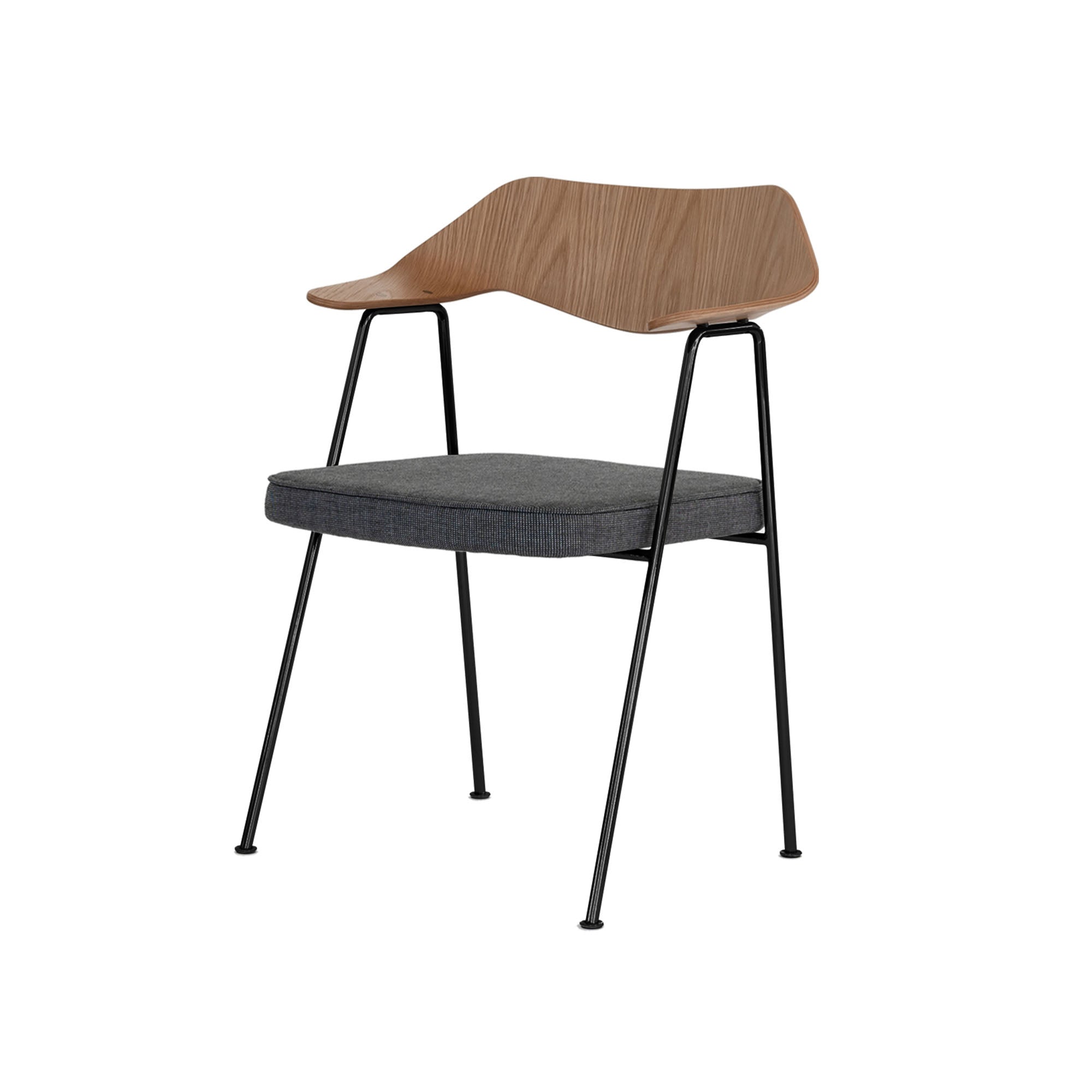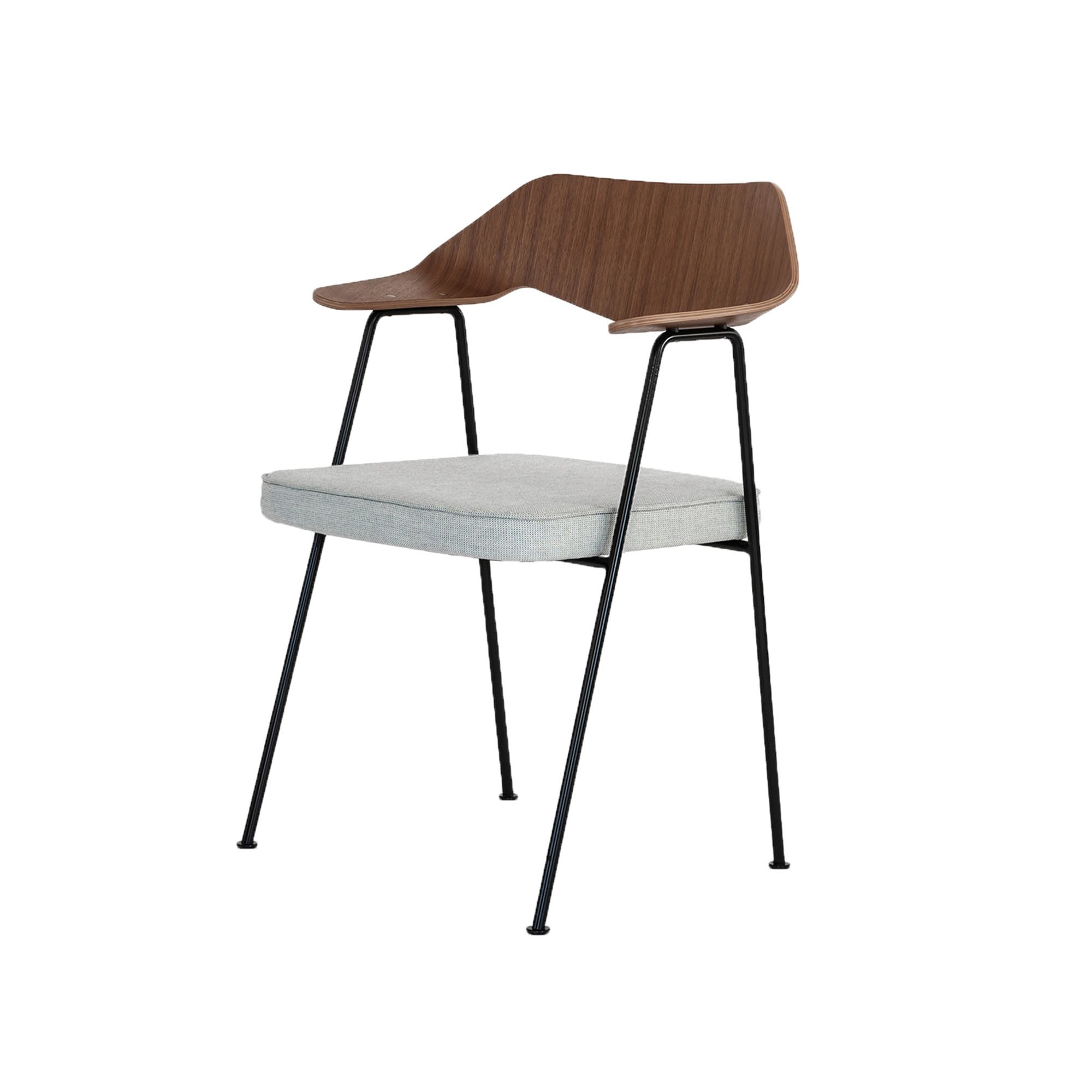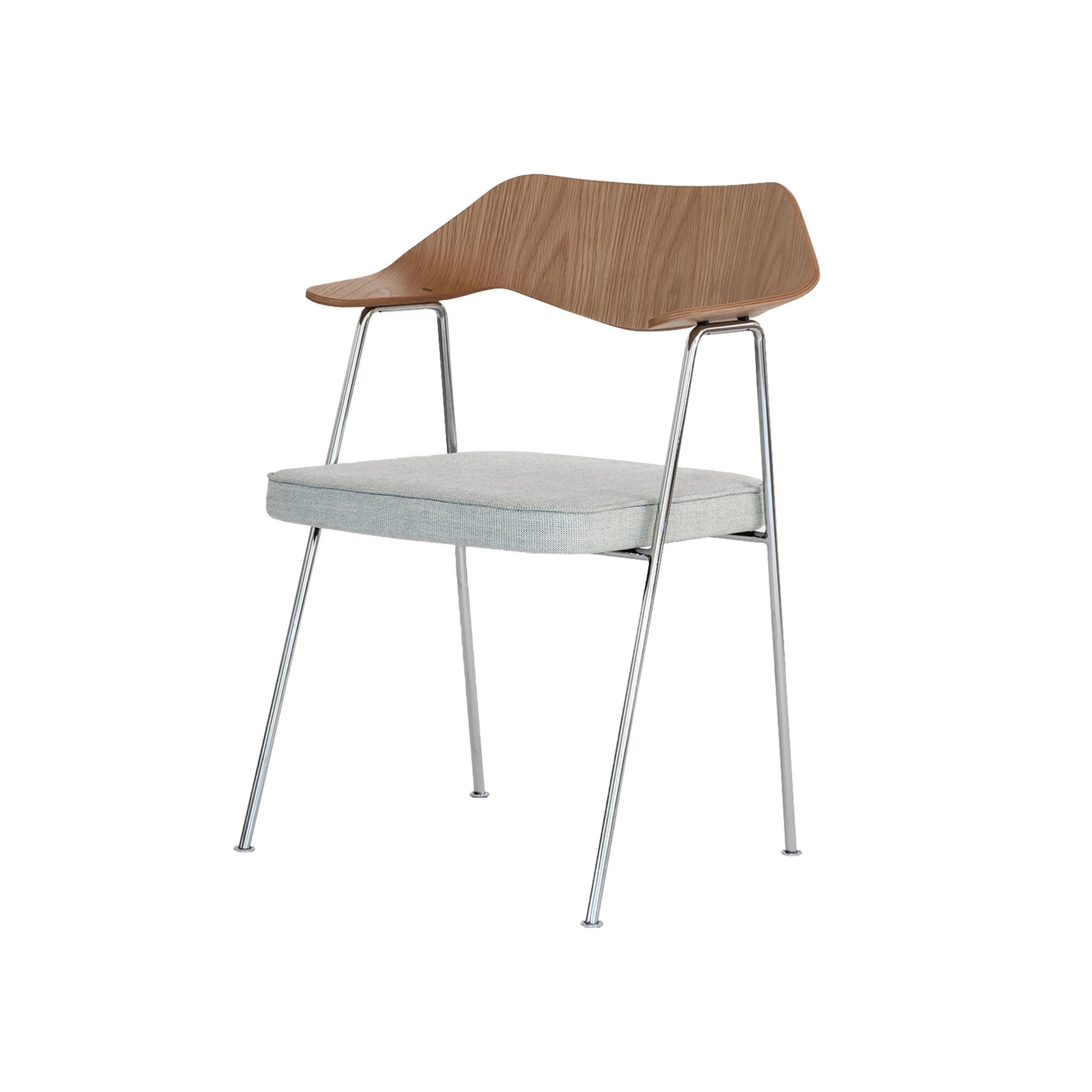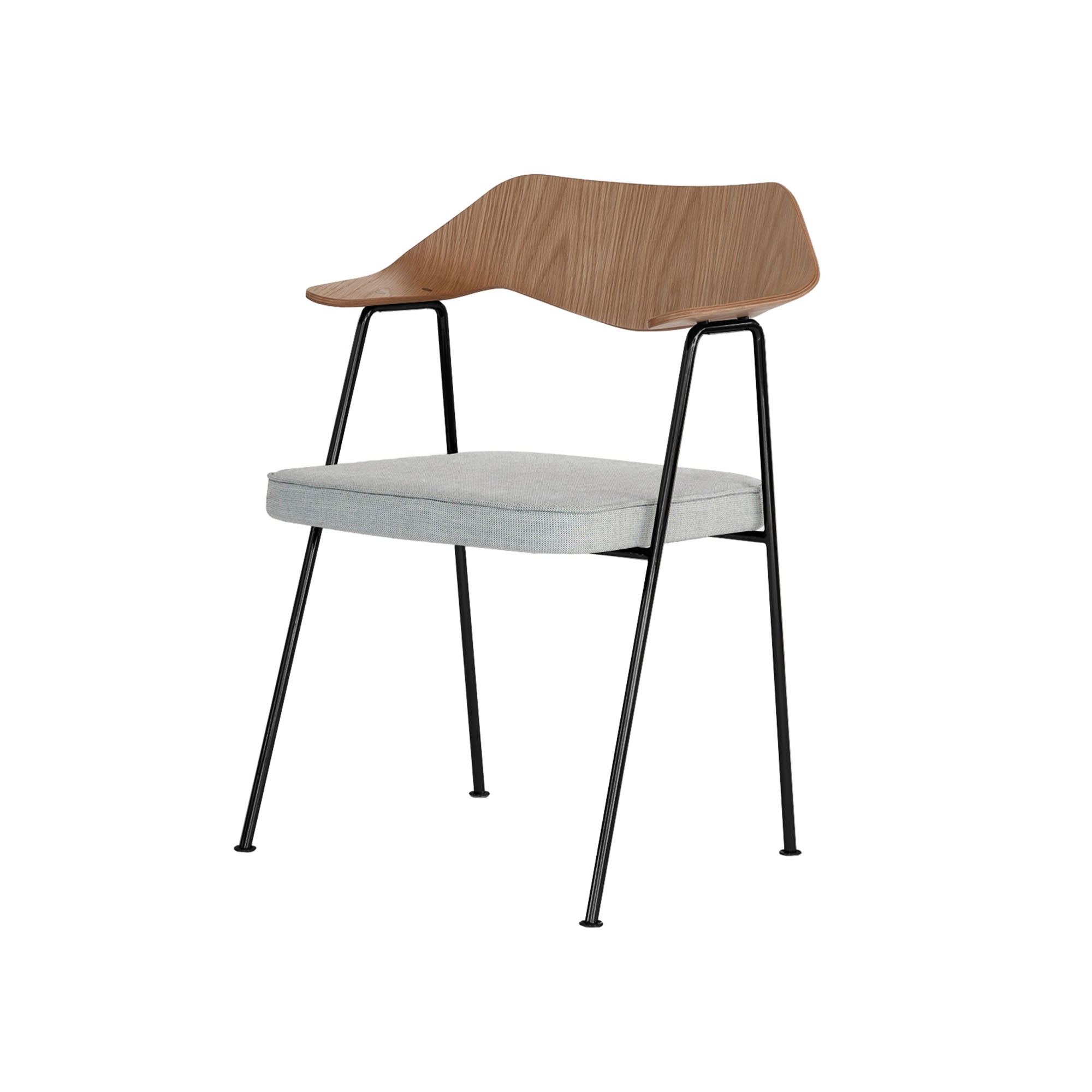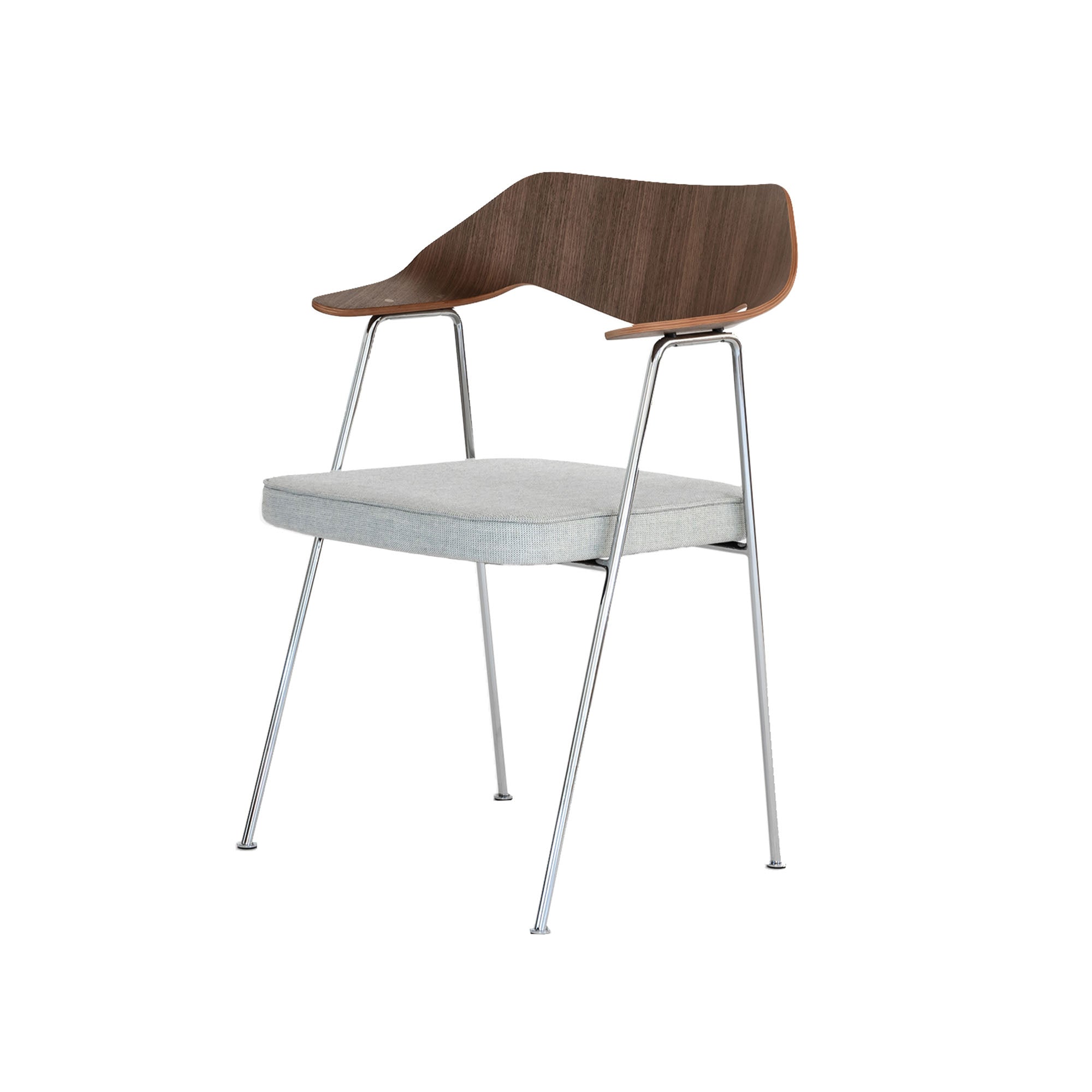 675 Chair
---
675 Chair
Sale price
519.00 EUR
Regular price
0.00 EUR
(/)
The iconic 675 Chair, born in 1952, is a 20th-century classic. Designed by Robin Day, this chair features a distinctive curved walnut-veneered plywood back. This groundbreaking design solved the puzzle of crafting a single moulded plywood chair with armrests through an ingenious fluid curve. Working closely with the Robin and Lucienne Day Foundation, Case Furniture brought this masterpiece back to life in 2014, honoring every intricate detail of the original design.
Delivery Status
Made to order (6-12 weeks)
Material
- Veneered ply back
- Steel tube frame
- Injection moulded seat pad
- Upholstered in piped leather
- Clear polyurethane lacquer
Product Care
To prolong the life of the product and retain its appearance and functionality, we would like to give you some relevant information and care advice:

This unit is manufactured from: oak or walnut veneer, with a leather or fabric seat pad and a choice of black powder coat or stainless steel frame.

Craftsmen manufacture this product and there is variety between each unit. This is because wood is a natural product, with natural colour and grain variations. It is recommended that no abrasive cleaners or solvents are used to clean the unit.

Please only use proprietary furniture polishes or alternatively, warm water with a diluted mild detergent.

Natural timber is affected by sunlight; this can the wood colour to darken. For this reason (especially if placed in direct sunlight) it is recommended that placing objects in the same position for long periods of time is avoided. This potential colour adjustment becomes less relevant as the product ages. We recommend that upholstered items are professionally cleaned when needed.

Fabric Cleaning:
Do not use cleaning solvents of any kind.
Never let water saturate fabric or pool in seams.
Brush pile fabrics lightly with a stiff bristle brush to remove minor stains and to regain original appearance. Do not rub or use excessive force when brushing.
Prevent spills from turning into stains by blotting them immediately with a clean dry cloth. Always blot from the outer edge of a spill inward to help avoid a stain ring from forming. Do not use water to remove oil-based stains.

Leather Cleaning:
Dust is the enemy of leather upholstery, causing it to wear excessively and crack. Remove dust by wiping away with a dry cloth regularly and vacuum using the appropriate attachments. Do not use dust-cleaning products intended for wood furniture, which can damage leather.
Some stains will blend into leather over time and become part of its patina.
Designer + Brand
Robin Day for Case Furniture
Do you have any questions?