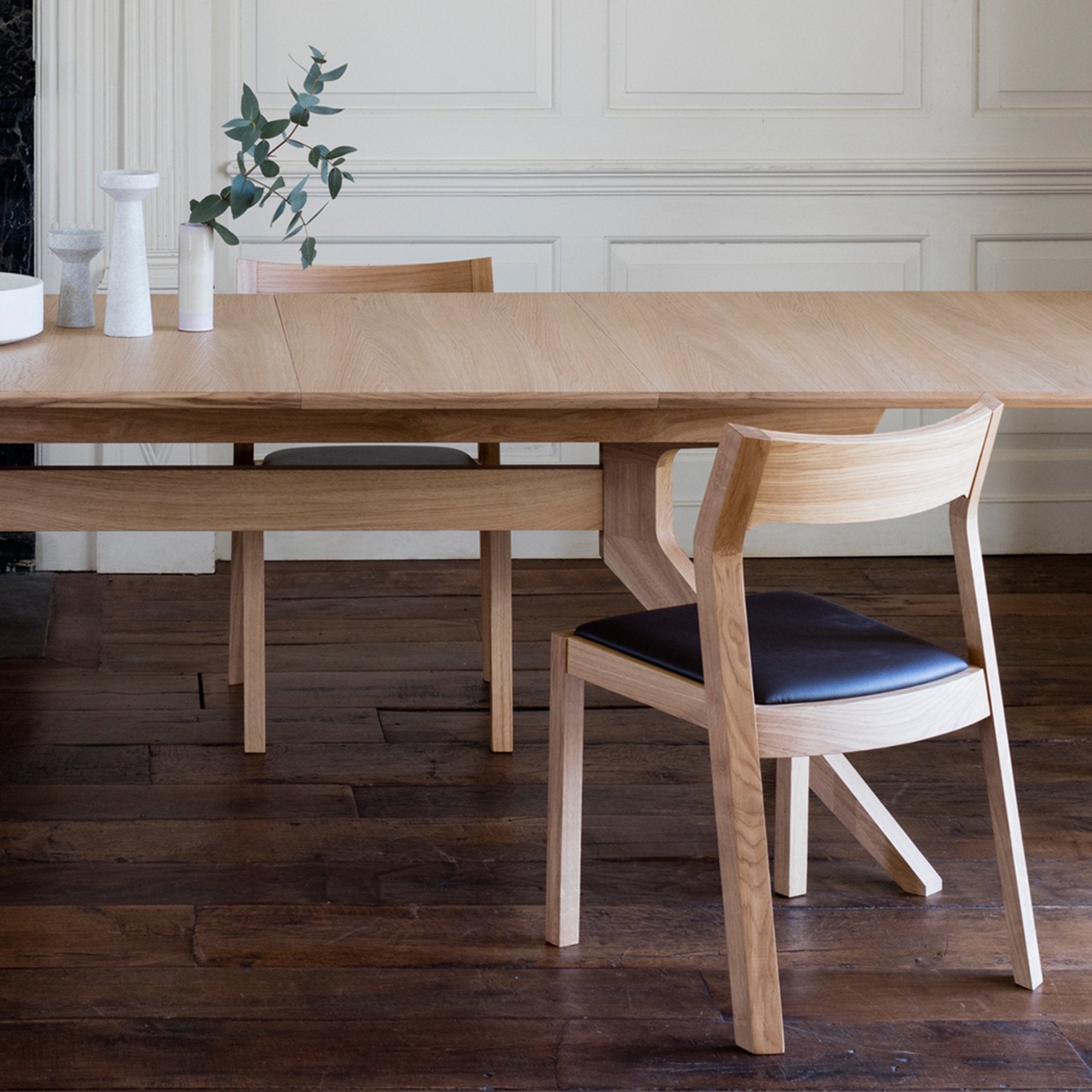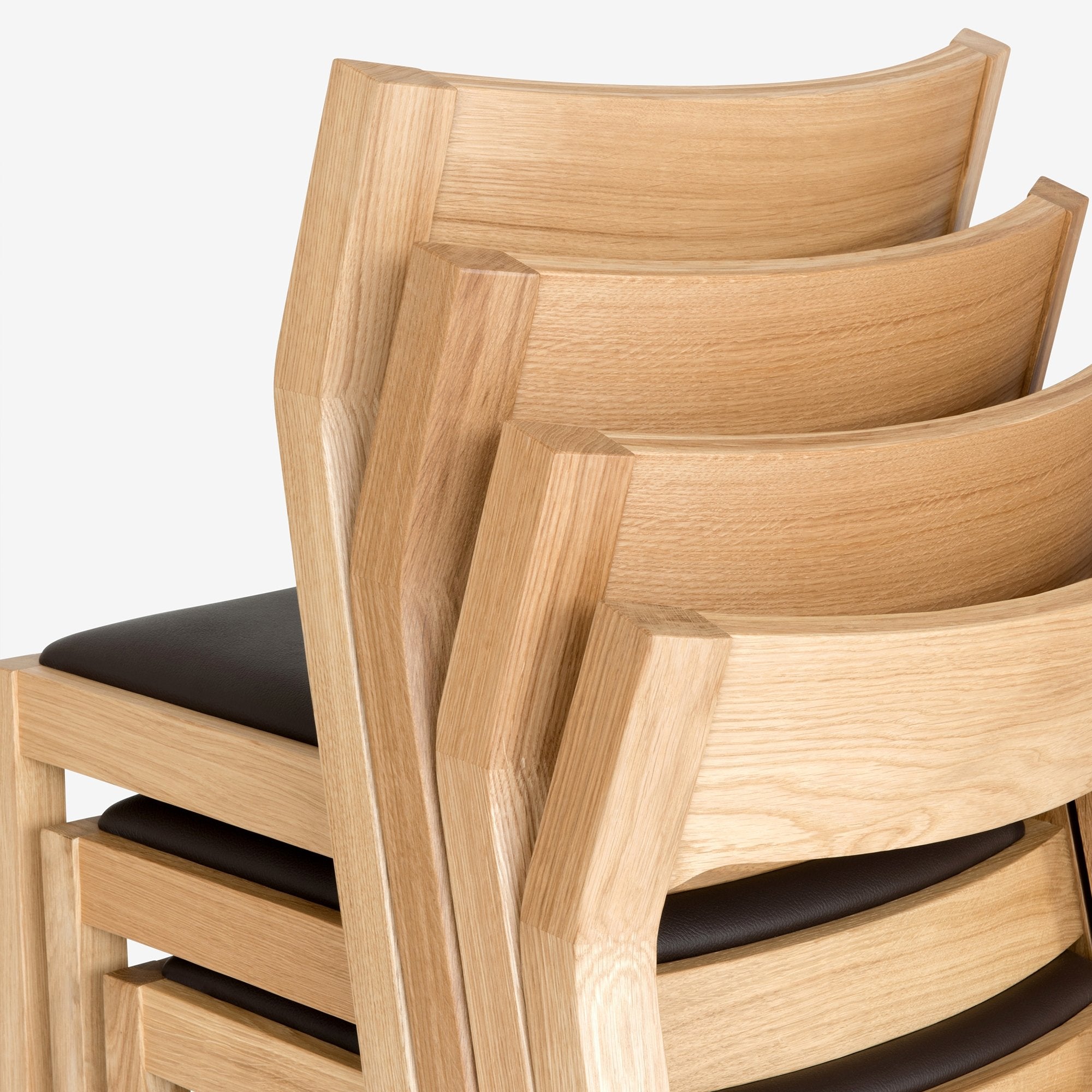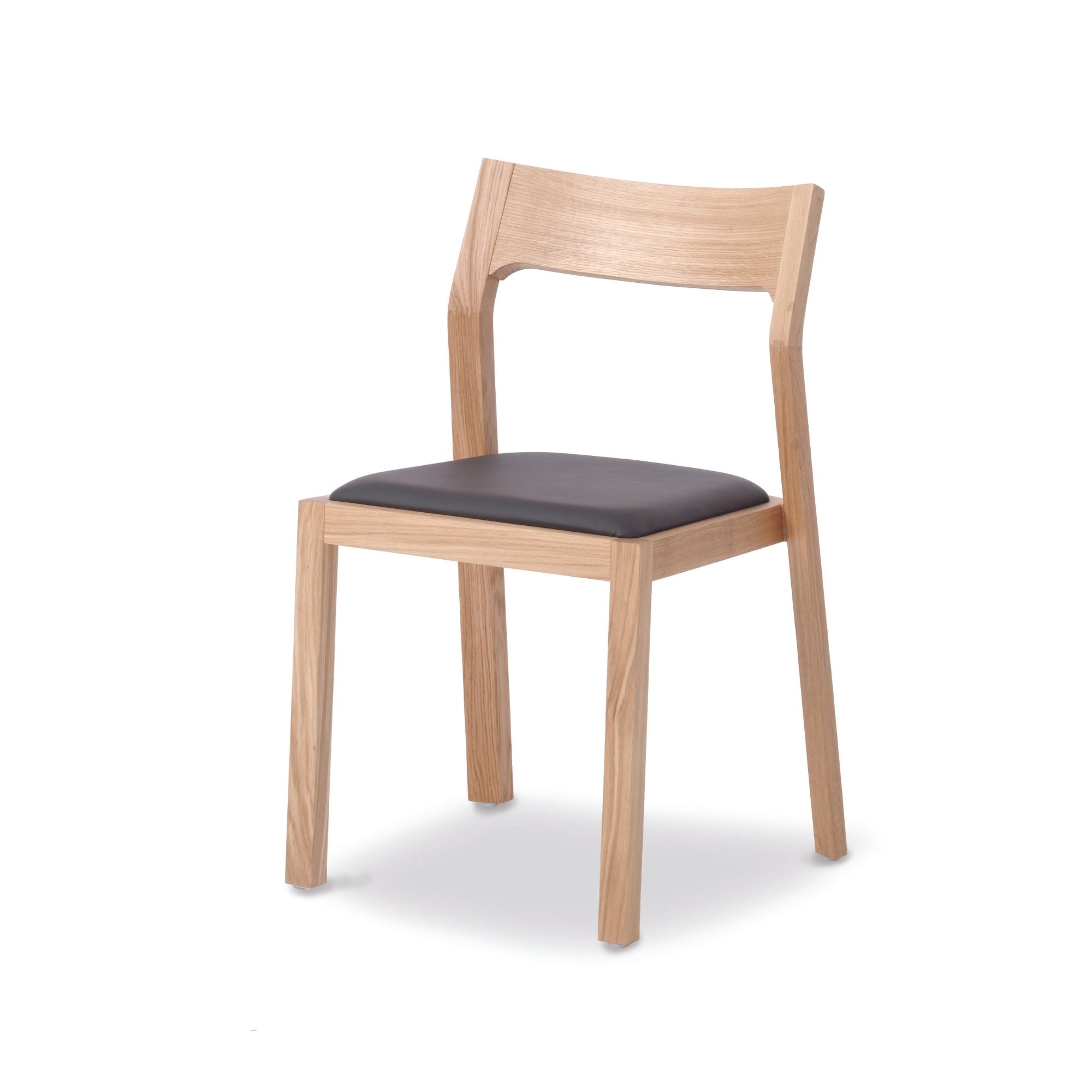 Profile Chair
---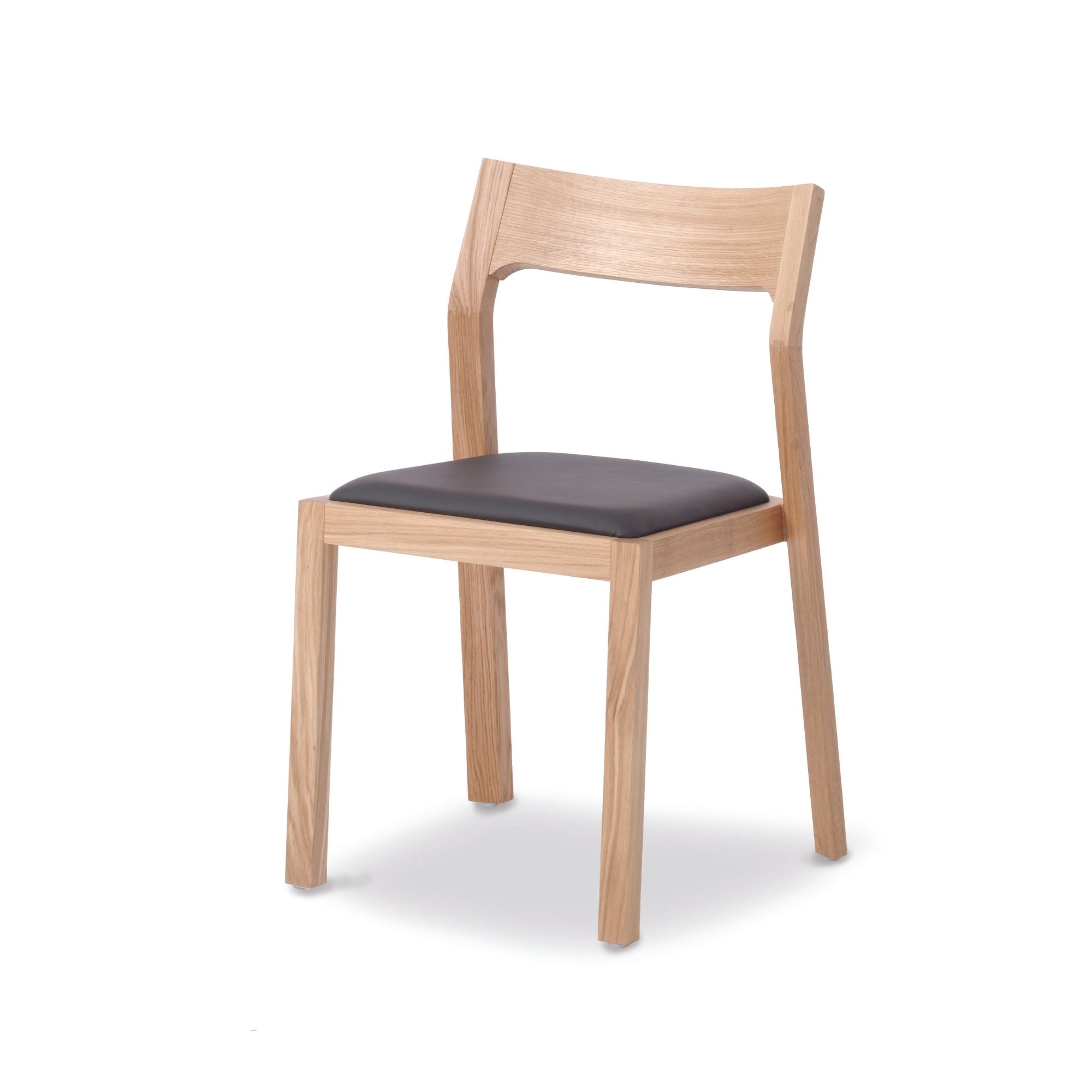 The Profile Chair was designed to accompany the award-winning Cross Extending Table. Crafted from solid timber, this well-proportioned chair features a soft upholstered leather seat pad, splayed legs, and a recessed back which ensures it is extremely comfortable to sit in for extended periods of time.

Designed with a sleek and durably constructed frame, the Profile Chair is an ergonomic solution for dining and is conveniently stackable up to six chairs high.
Delivery Status
Made to order (6-12 weeks)
Material
- Solid oak or walnut frame
- Top grain leather upholstered seat pad
- Clear polyurethane lacquer
Dimensions
W49.5 x H78 x D49.5 cm / 31" H 19.5" W 19.5" D
Product Care
No assembly required.
Use a dampened, soft, non-abrasive, lint-free colourless cloth to wipe the entire surface of your wood, moving in the direction of the grain.
Dry the wood using a second non-abrasive cloth. Remember to wipe in the direction of the wood grain.
You do not need to polish the wood as part of your regular maintenance, as we finish our products with a matte, non-yellowing clear polyurethane lacquer for its natural appearance and durability.
Never use wax-based polish or ammonia-based cleaning products on your wood.
Designer + Brand
Matthew Hilton for Case Furniture
Do you have any questions?