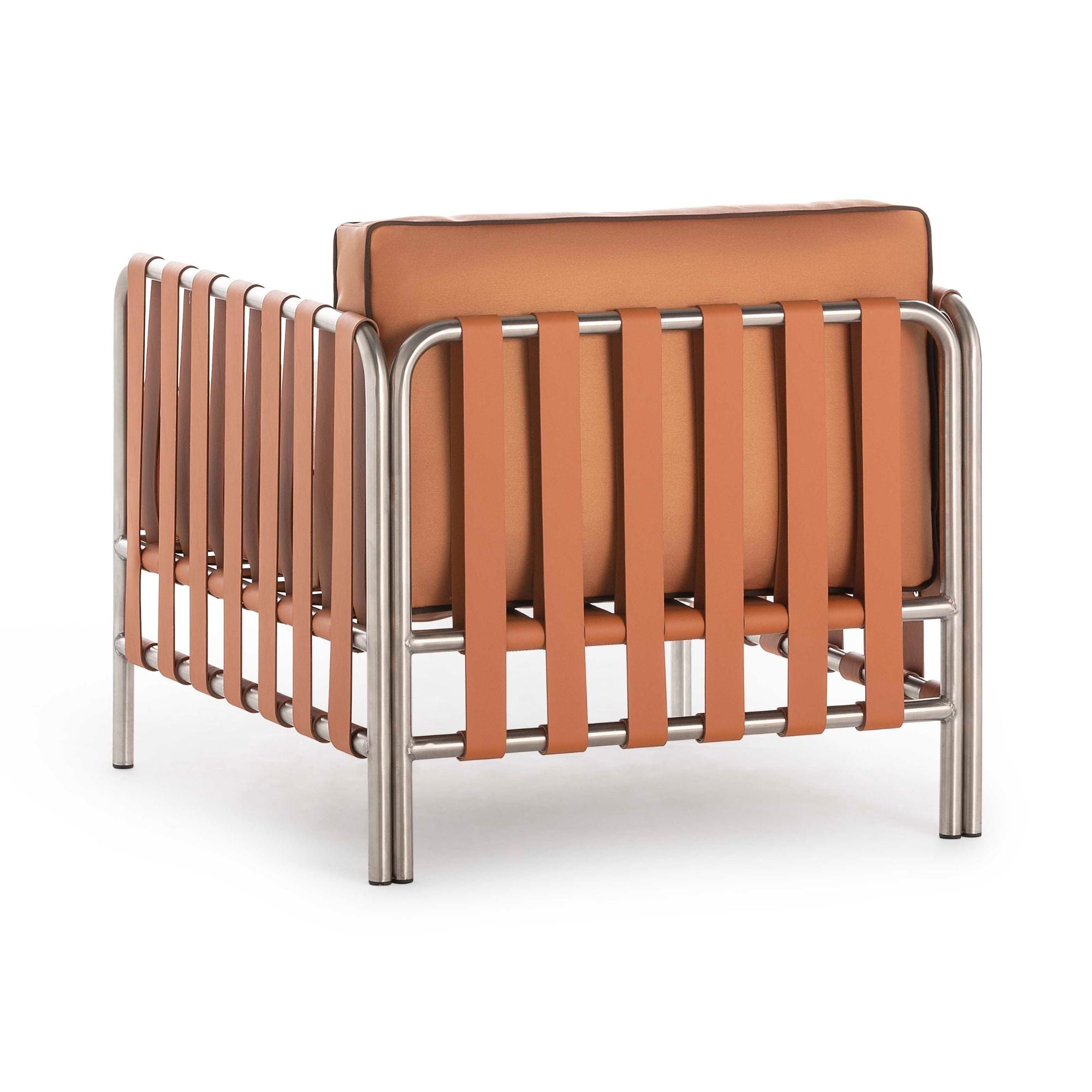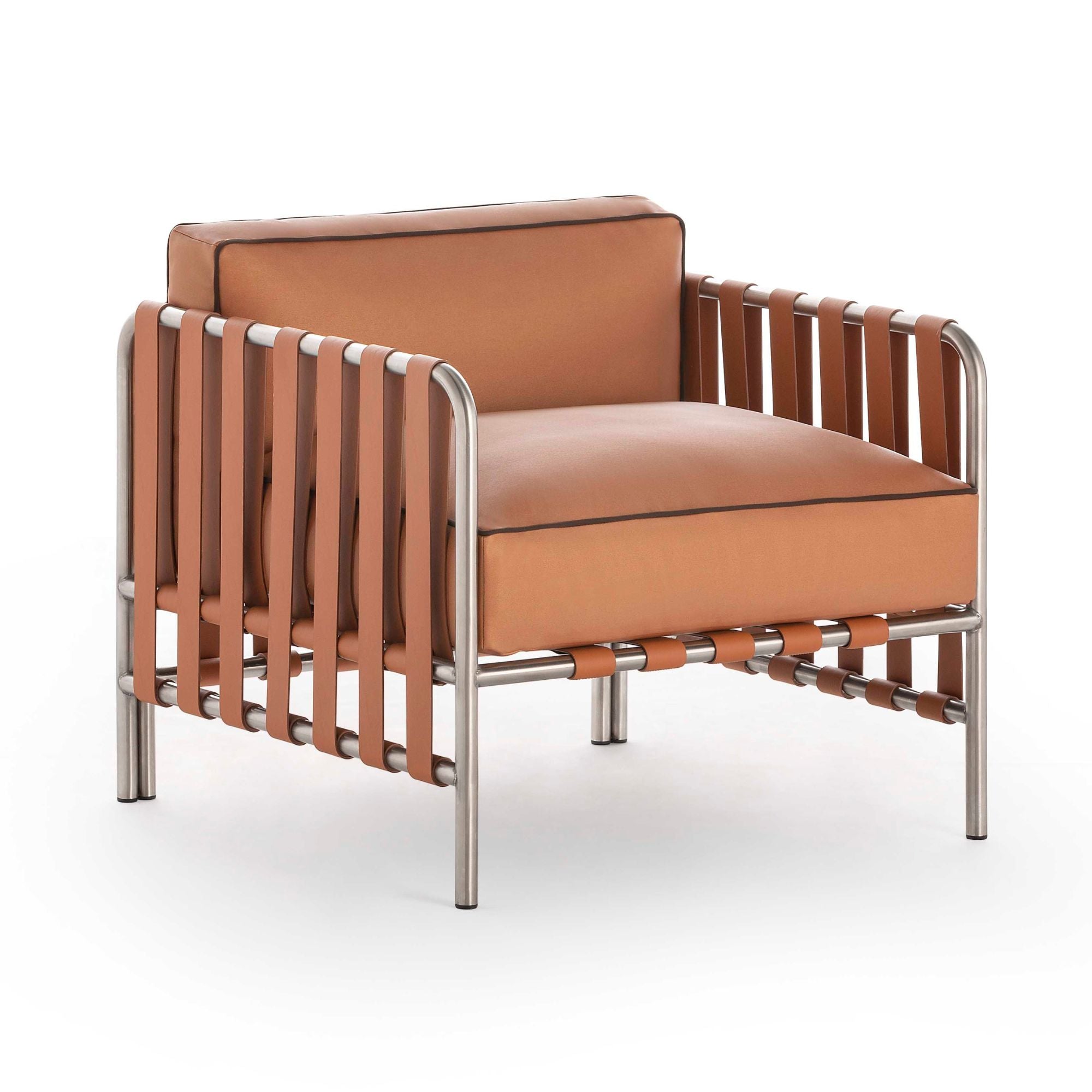 Onsen Club Chair
Onsen is an outdoor furniture collection defined by its understated elegance. With an emphasis on natural materials like steel, leather-effect straps, and textiles, Onsen is versatile and timeless, fitting seamlessly into any indoor or outdoor space, be it contemporary or classic.
Delivery Status
Made to order (6-8 weeks)
Material
- Satin AISI 316L stainless steel tube
- Synthetic leather, vinyl, and polyester straps
- 100% acrylic fabric piping
- Polyurethane foam rubber covered with water-repellent fabric
- Outdoor fabric cover. Pre-set combinations of piping and fabrics
Dimensions
74 x 73 x 68 cm / 29 x 29 x 27 inch
Designer + Brand
Francesco Meda and David Quincoces for Gandia Blasco
Do you have any questions?