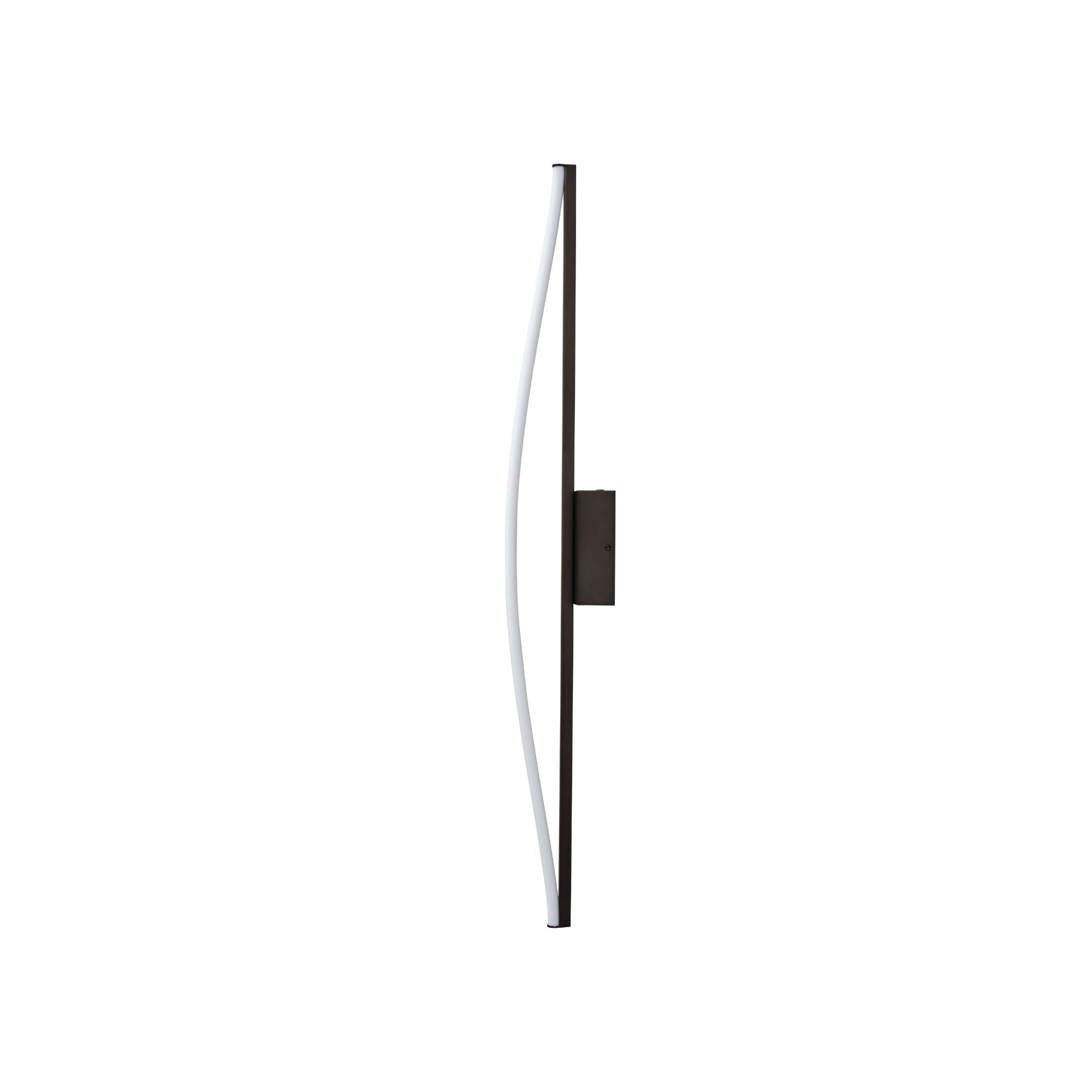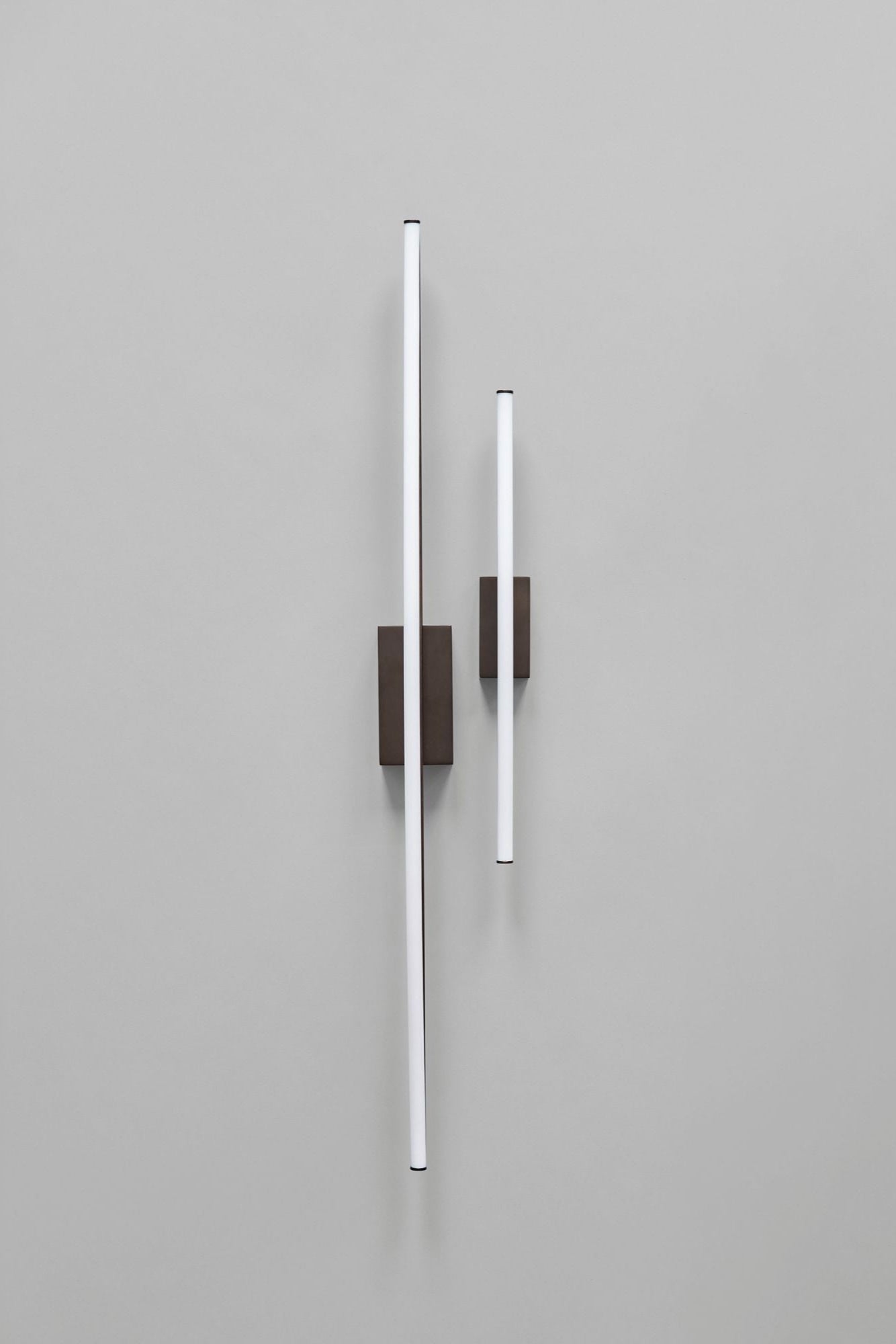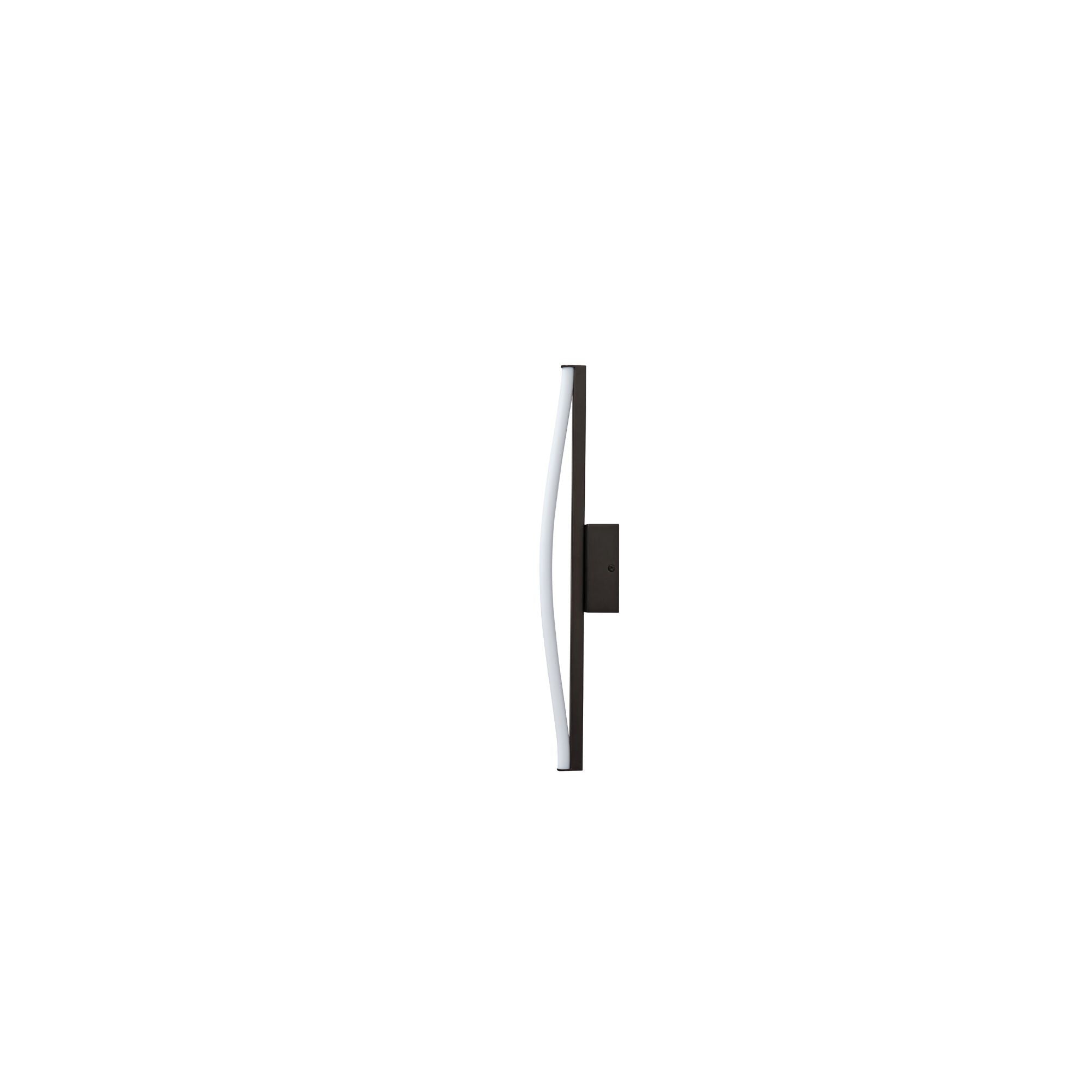 Bow Wall Lamp
---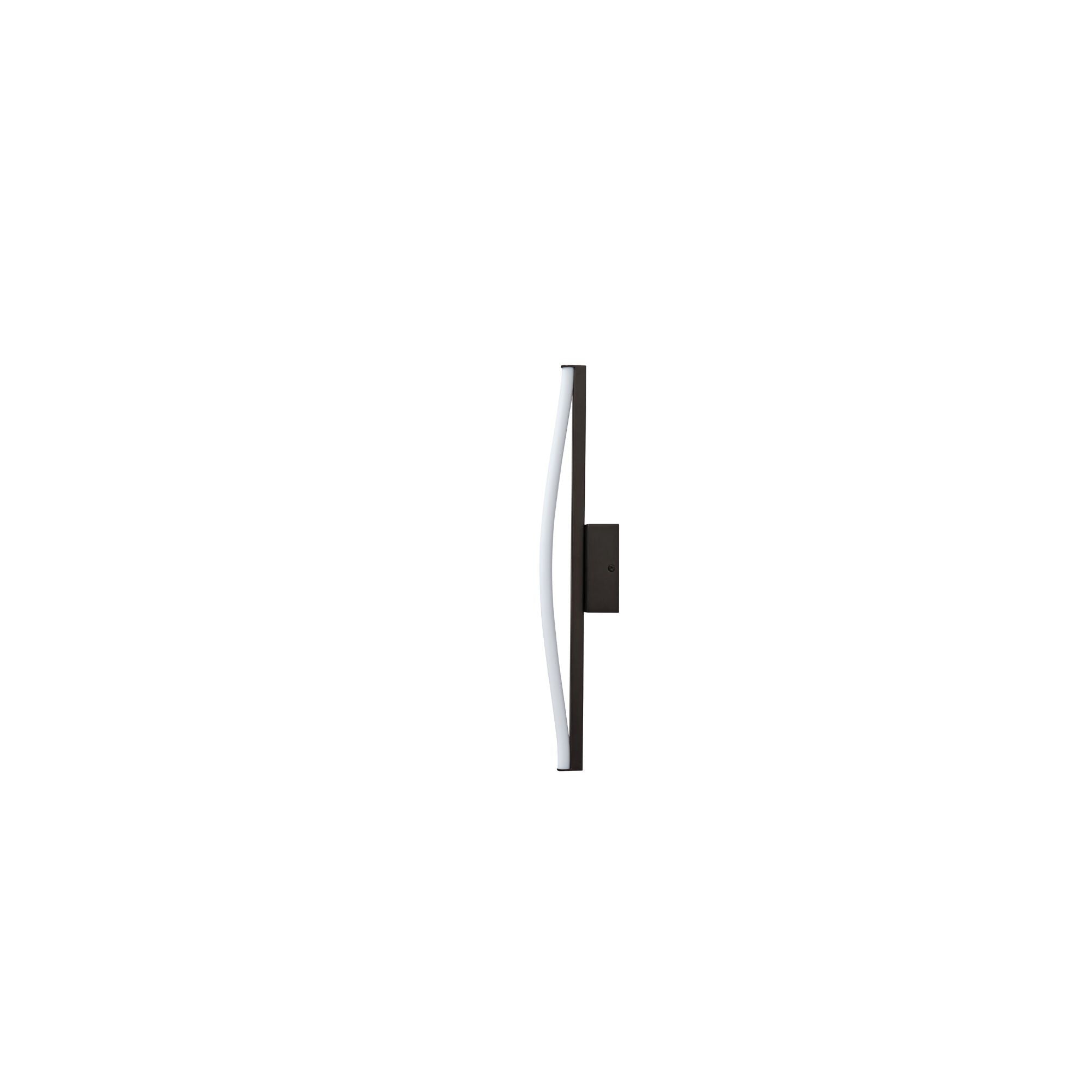 Drawing inspiration from the elegant shape of a bow, the Bow lamps artfully transform LED lights into striking sculptural pieces. Shaped like the string of a classic bow, the luminous acrylic tube lends a gentle and artistic touch to the lamp. Offered in two distinct wall lamp sizes, the bow lampshade attaches to a sleek rectangular metal wall cup. This design imparts a touch of architectural sophistication and creates a visual depth between the bow and the wall. The Bow series also introduces a floor lamp version. Here, the bow lampshade is anchored to a sculptural metal ball, resulting in a captivating contrast between the ethereal bow and its solid counterpart.

Every Bow Lamp features a built-in LED light source, boasting an impressive 25,000 hours of radiant illumination at a warm Kelvin 2400. Shifting away from the starkness typically associated with neon, these innovative lamps exude a warmer, more inviting glow, setting the ambiance for a cozy and comforting atmosphere. All metal components are elegantly plated in bronze.
Material
Metal: Bronze / White Acrylic
Cable: Fabric covered cable / Black
Cable lenght: 200 cm
Product Care
Use a soft dry cloth to clean the product.
Do not use household cleaners.
Do you have any questions?