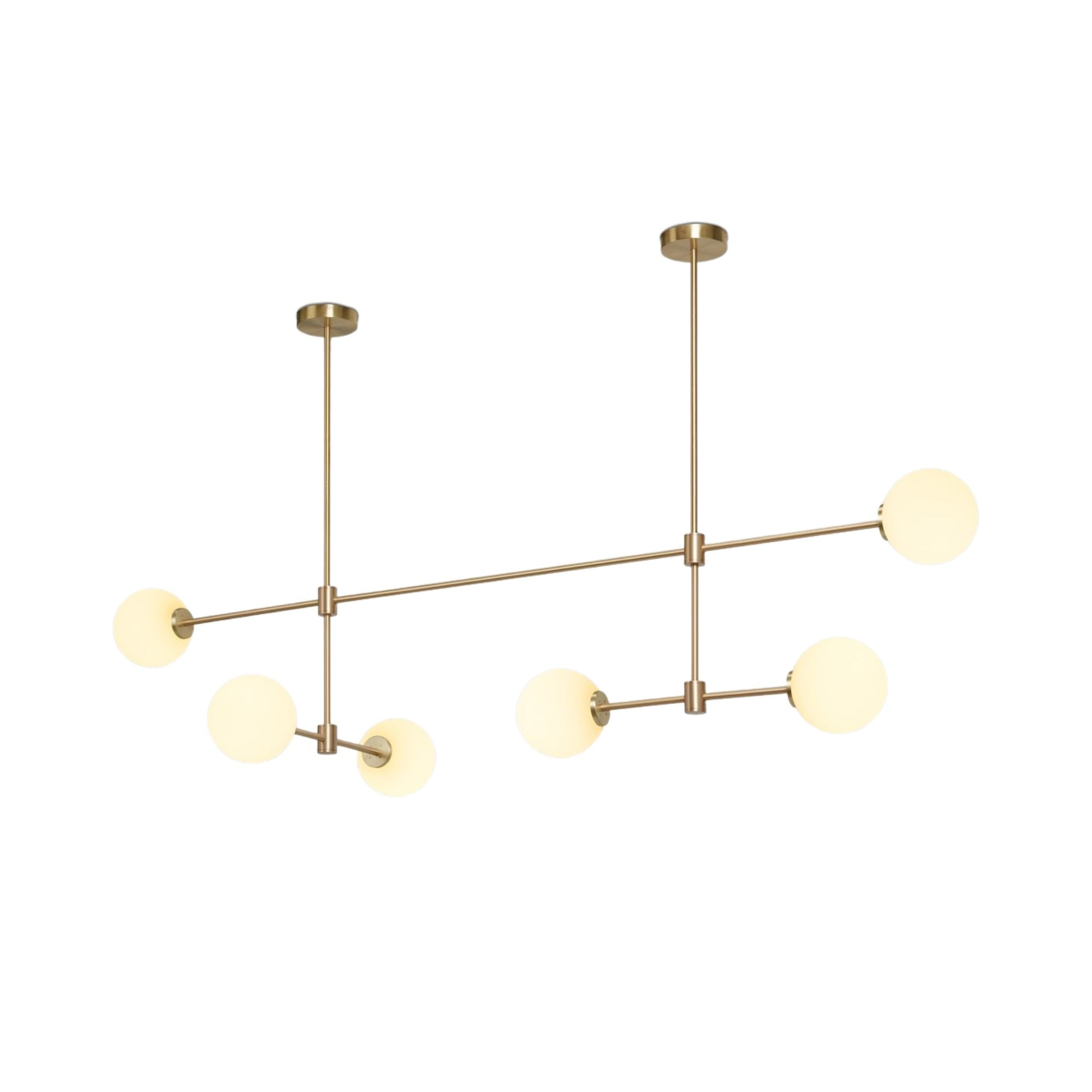 Trevi Multi 6 Pendant
Free shipping for this product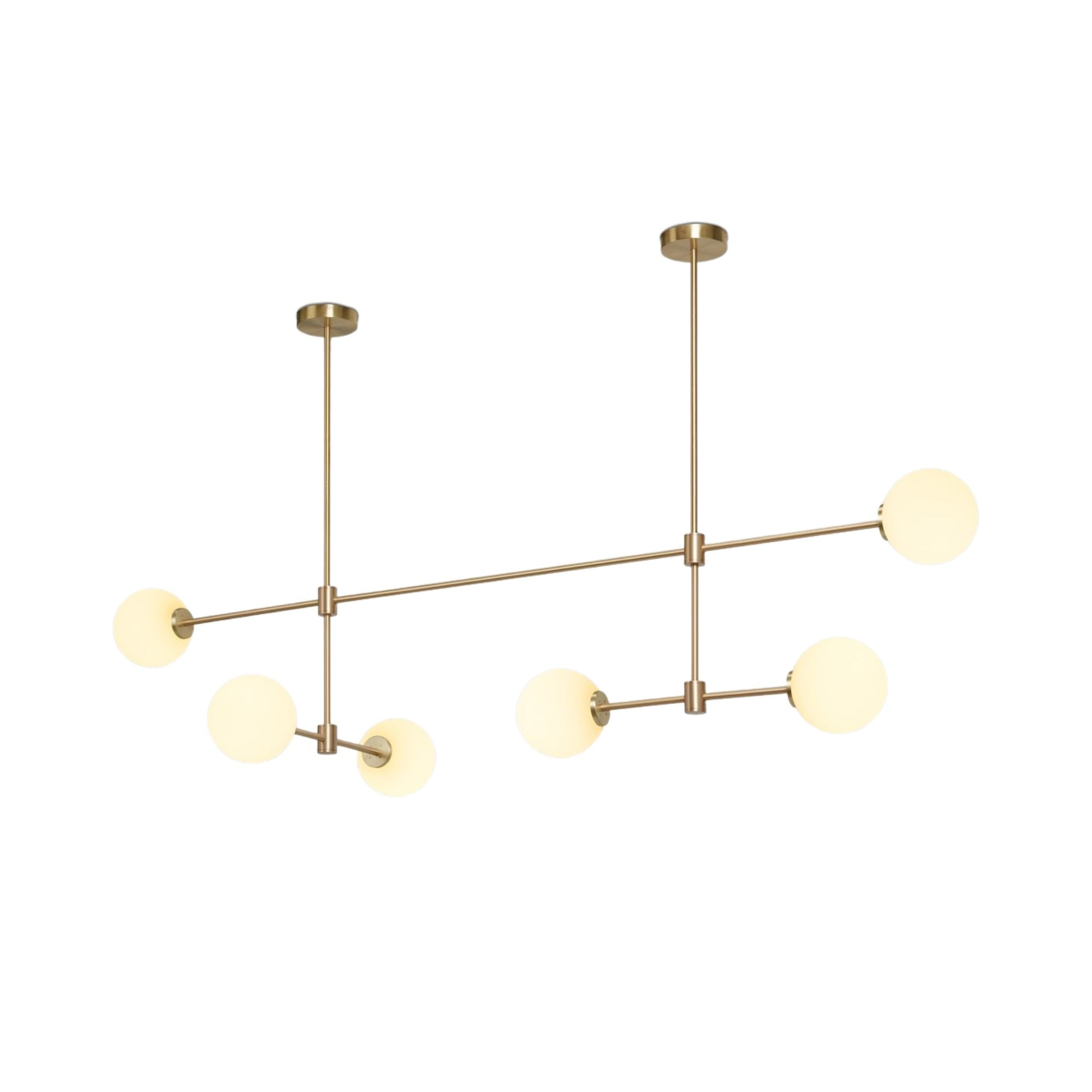 Easily scalable, TREVI MULTI features a unique, grid-like formation of solid brass arms that provide a perfectly balanced composition. The beautifully matt, acid-etched glass shades at the end of each machined arm, gently diffuse light to give the signature CTO ambient glow. All versions of this contemporary pendant can be dimmed to control the mood, providing both brightness and a soft ambience.

A unique showstopper for residential and commercial projects alike, this collection of pendant lights is perfectly suited to higher ceilings and grand interiors where dramatic scale and proportion are sought.
Delivery Status
Made to order (6-10 weeks)
Material
satin brass with matt opal shade / bronze with matt opal shade
Bulb
6 x E14 25w max (or 4.5w LED 2700K) - 6 x E12 25w max (or 4.5w LED 2700K)
Power Supply
240V (AC 50Hz) or 120V (AC 60Hz)
Do you have any questions?