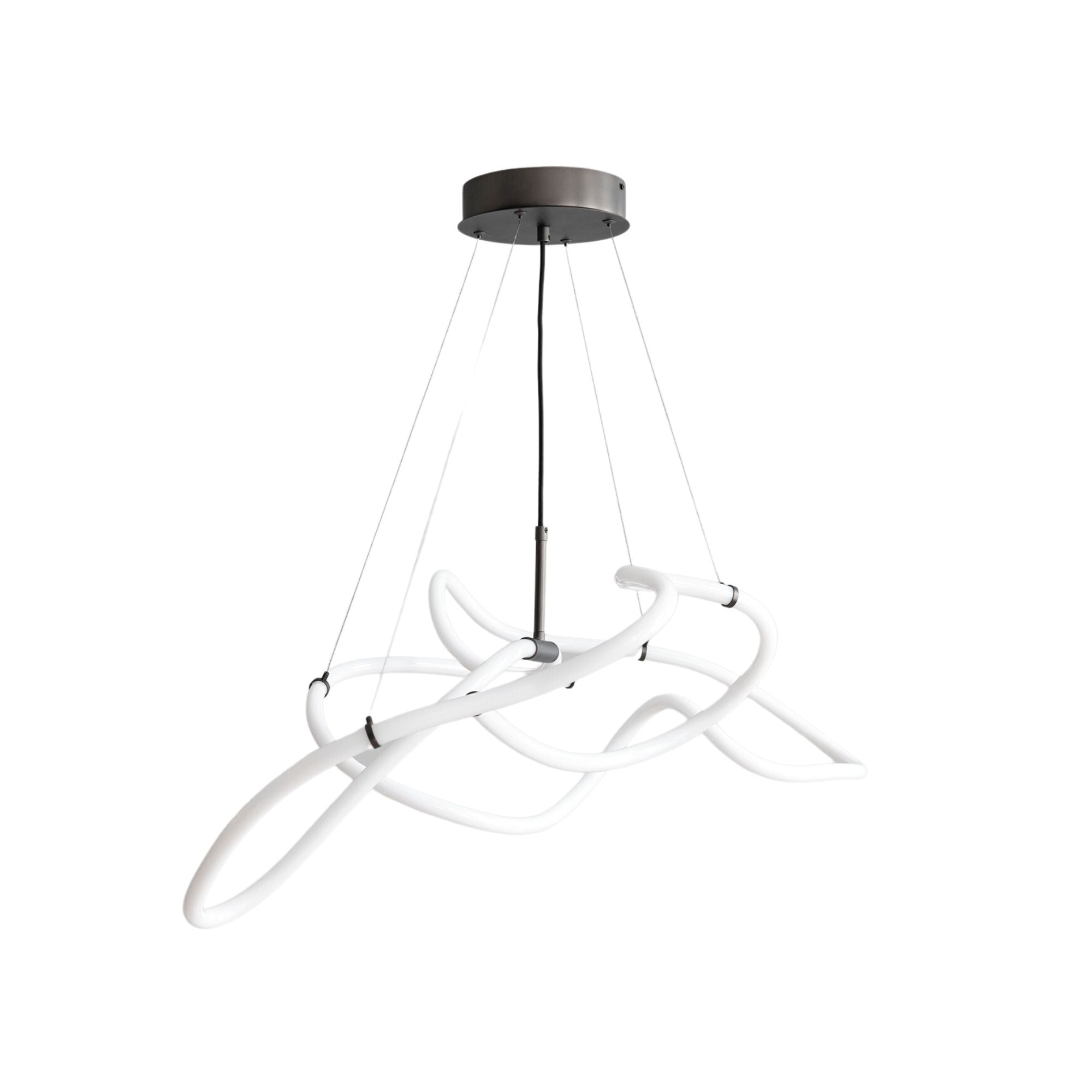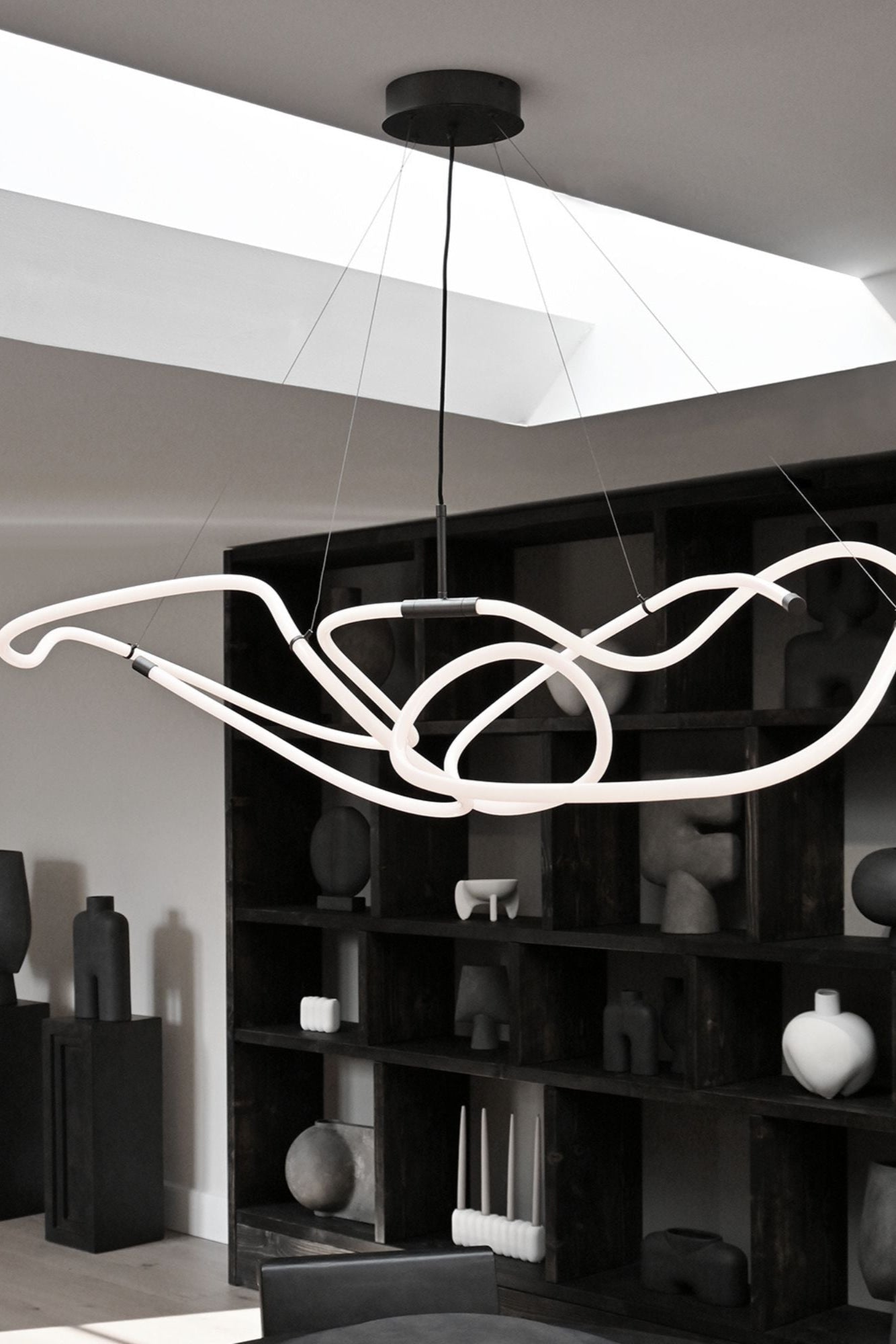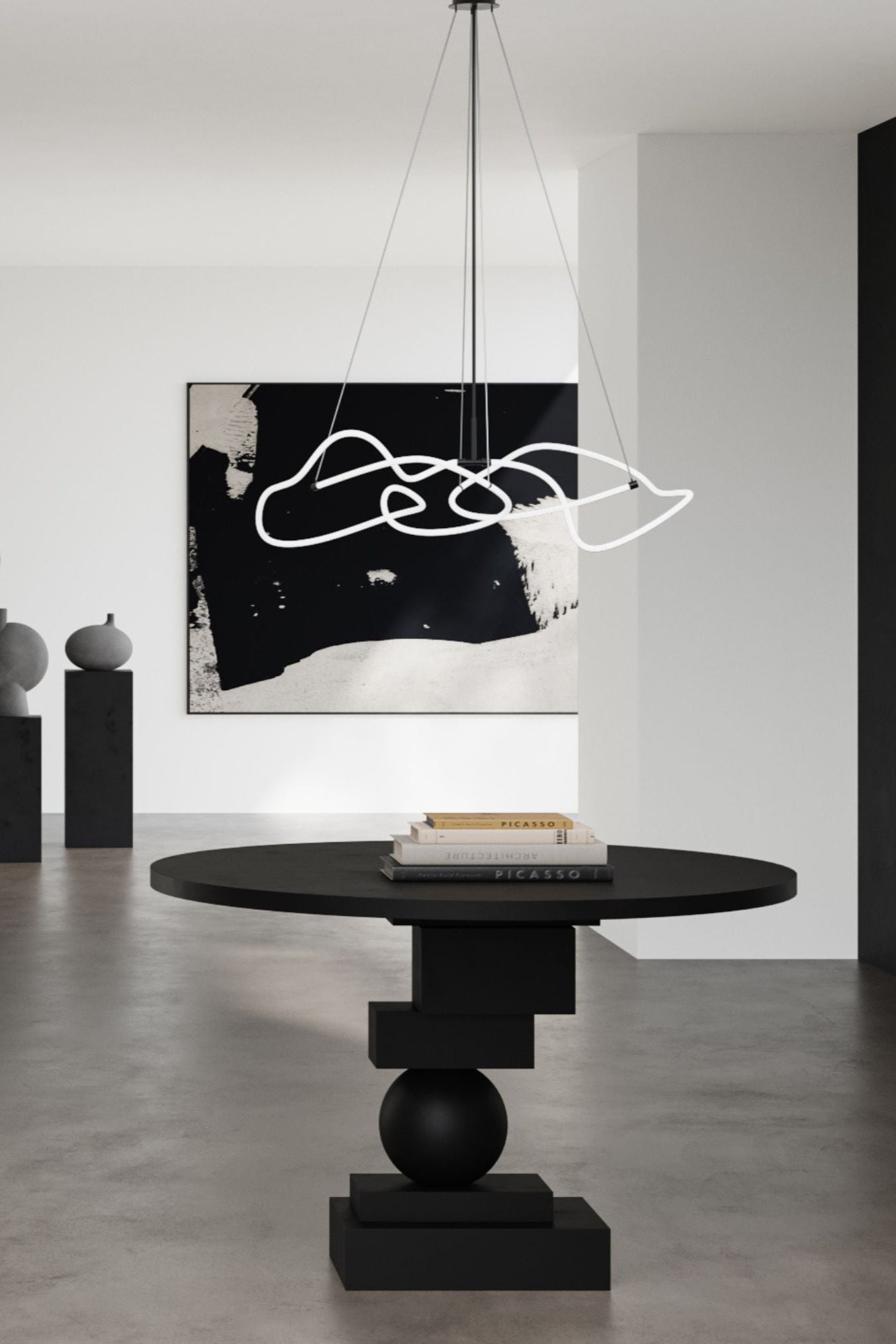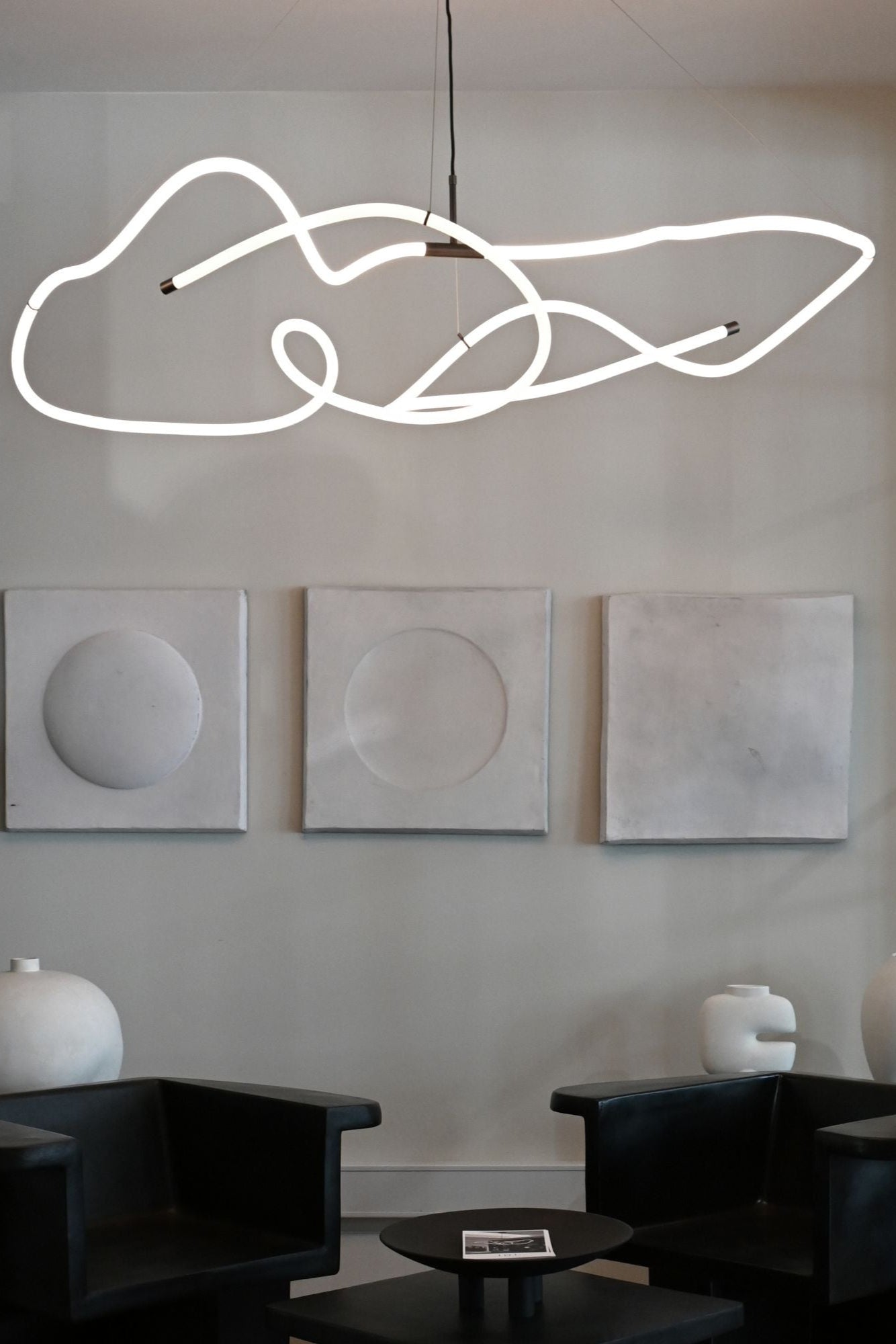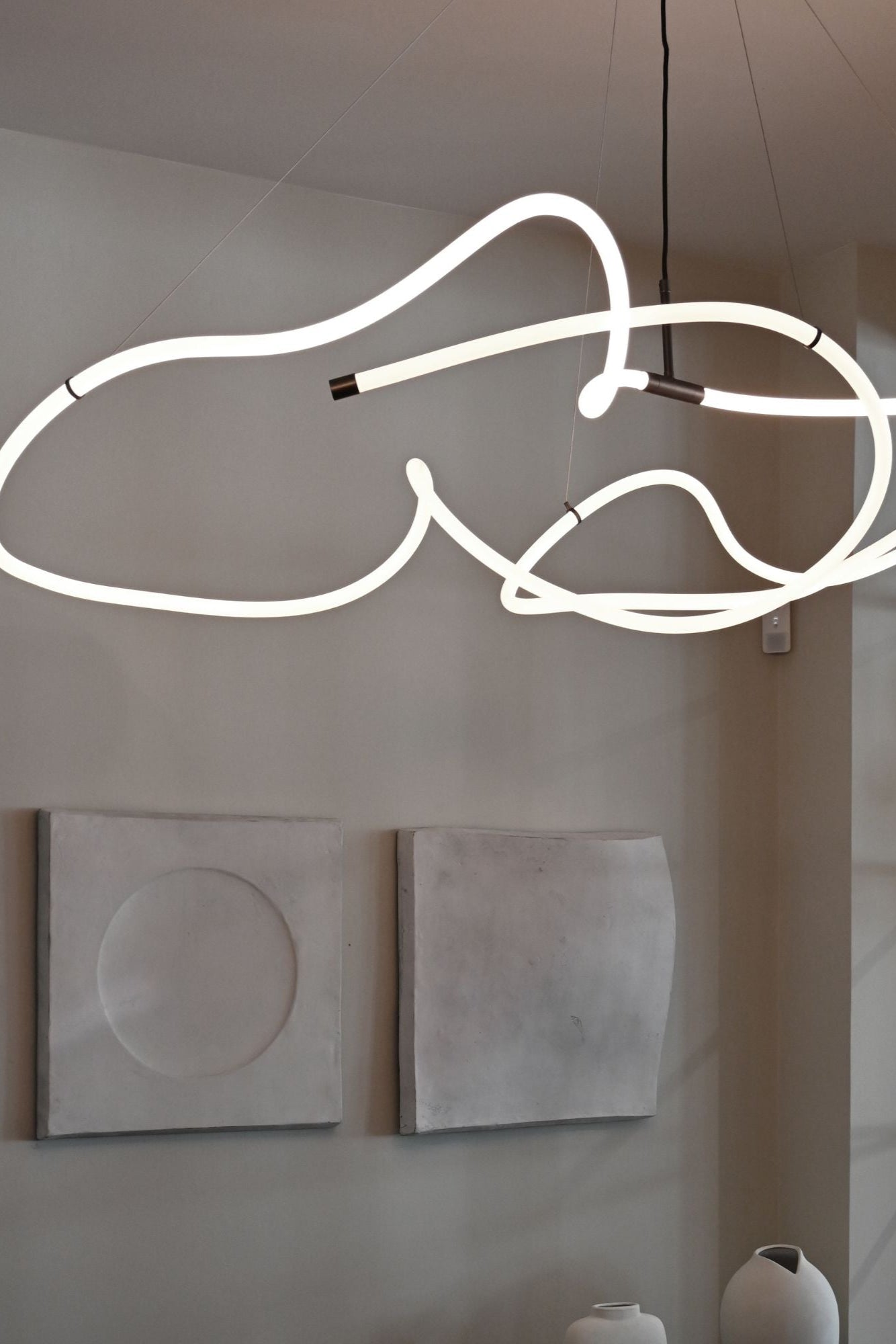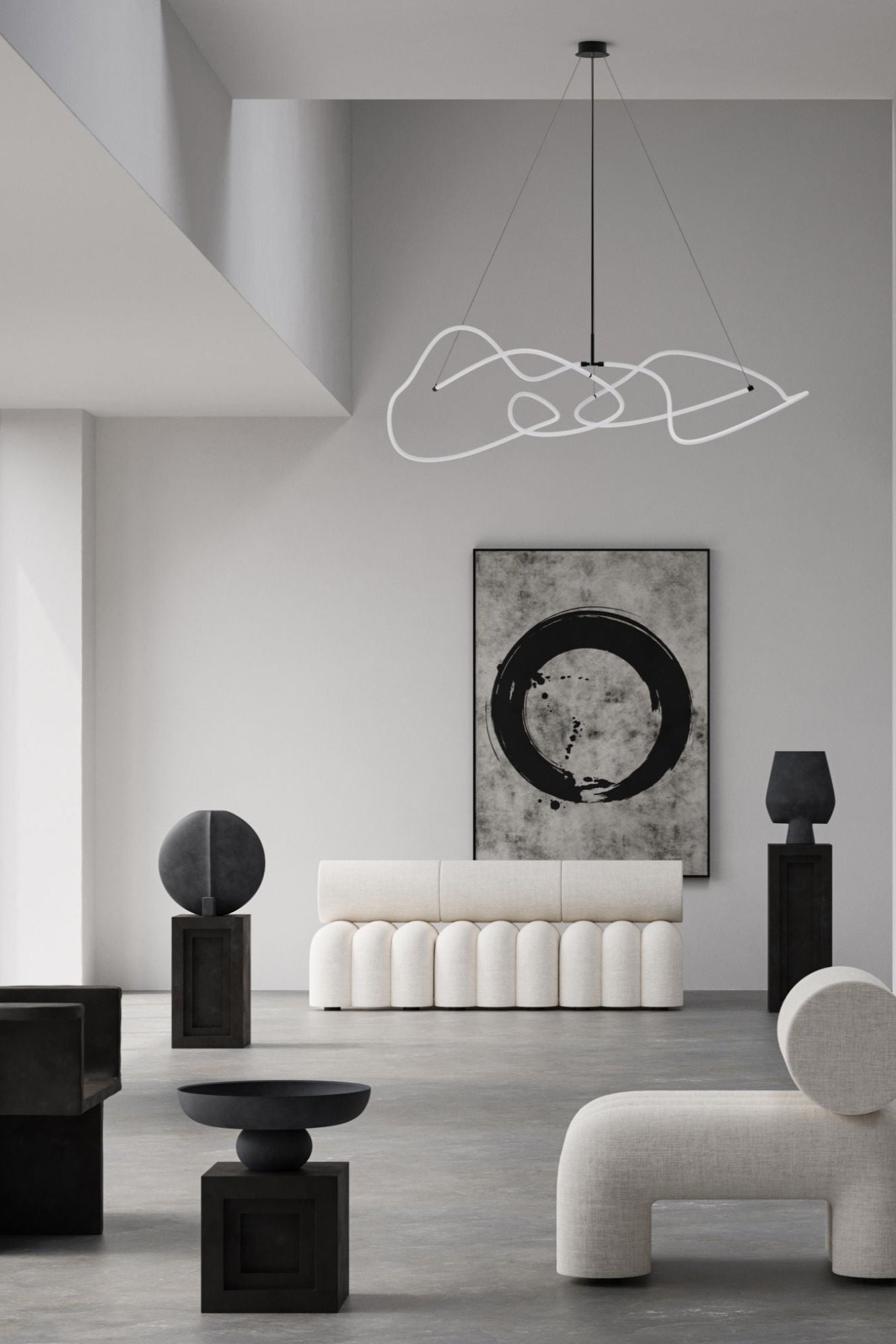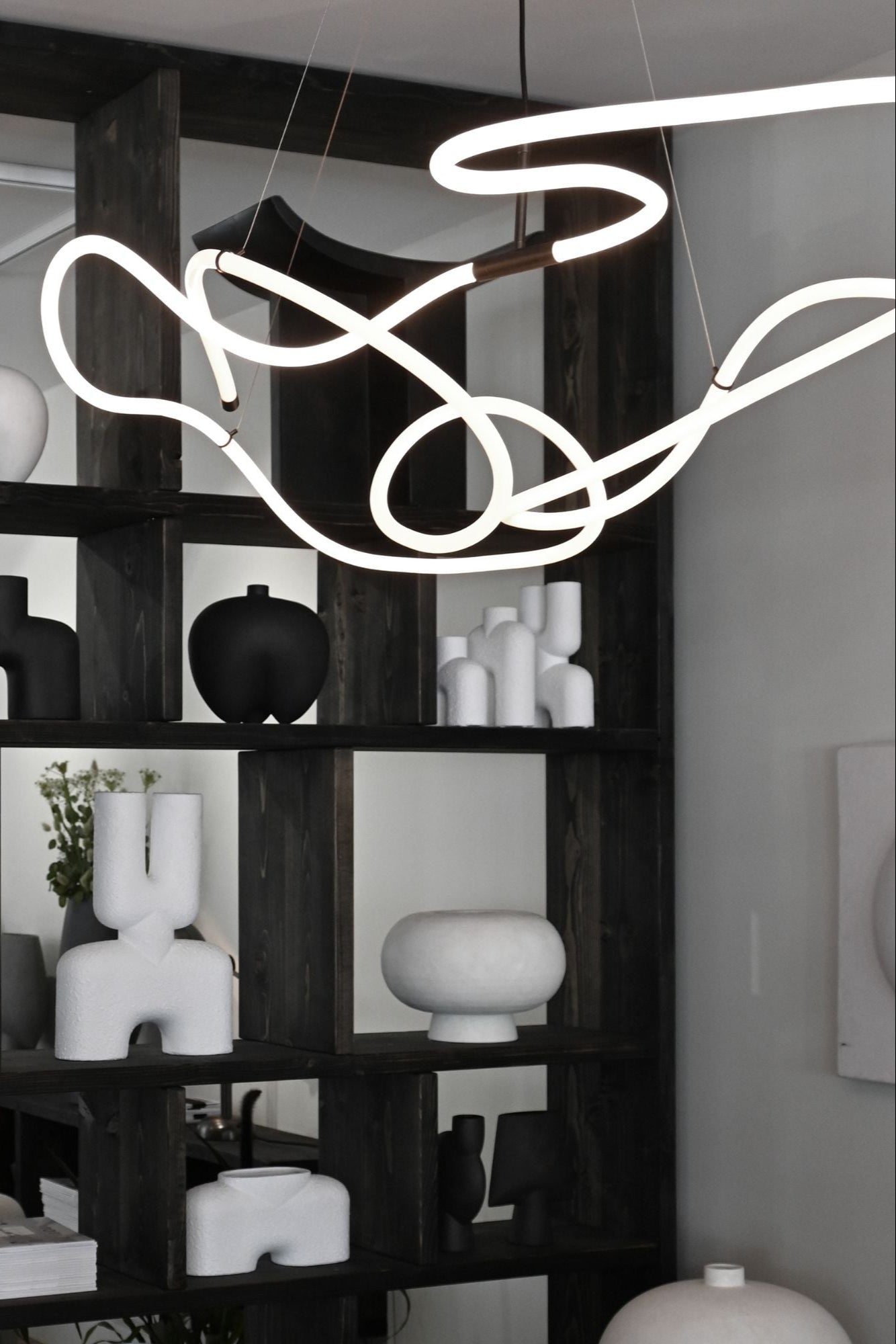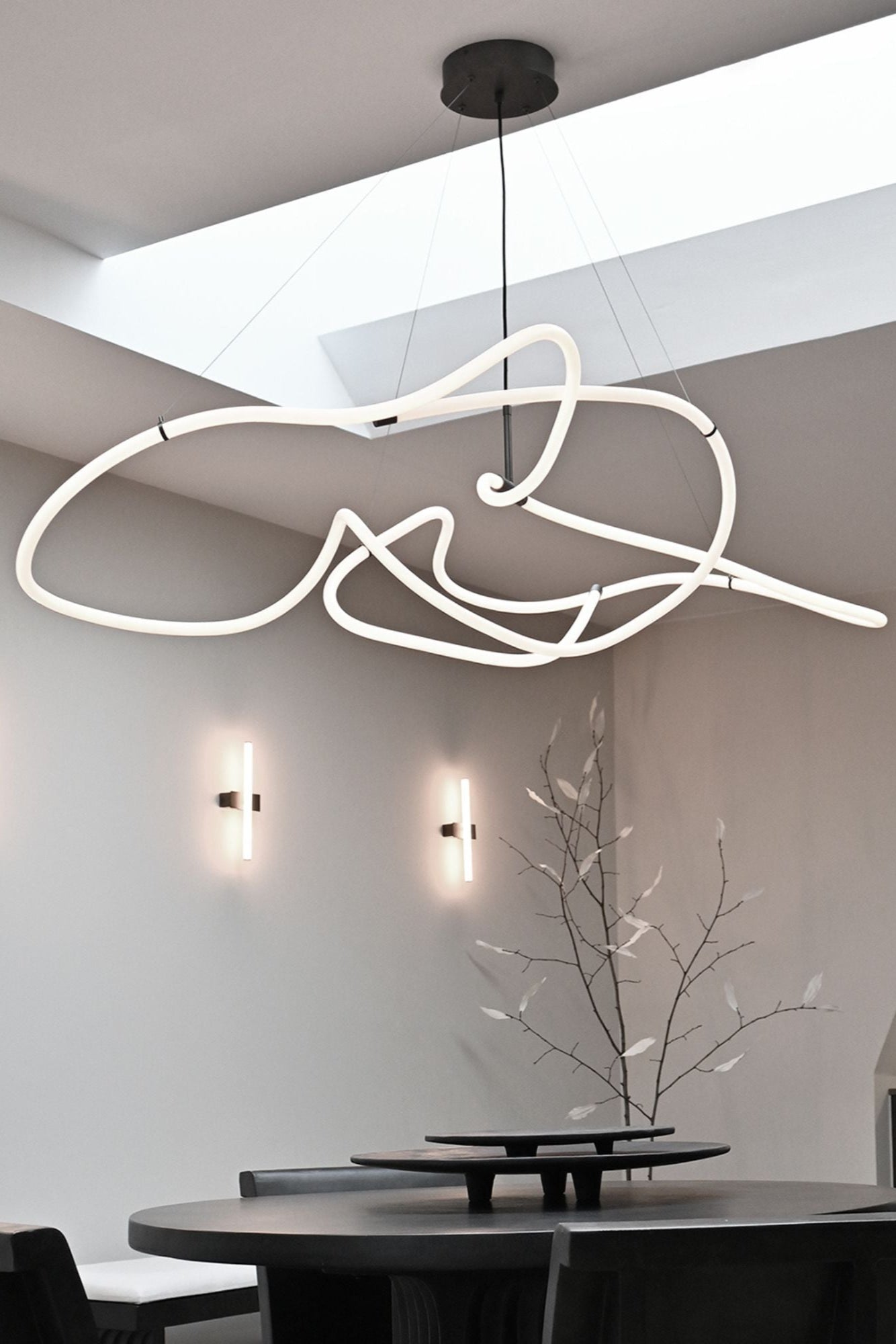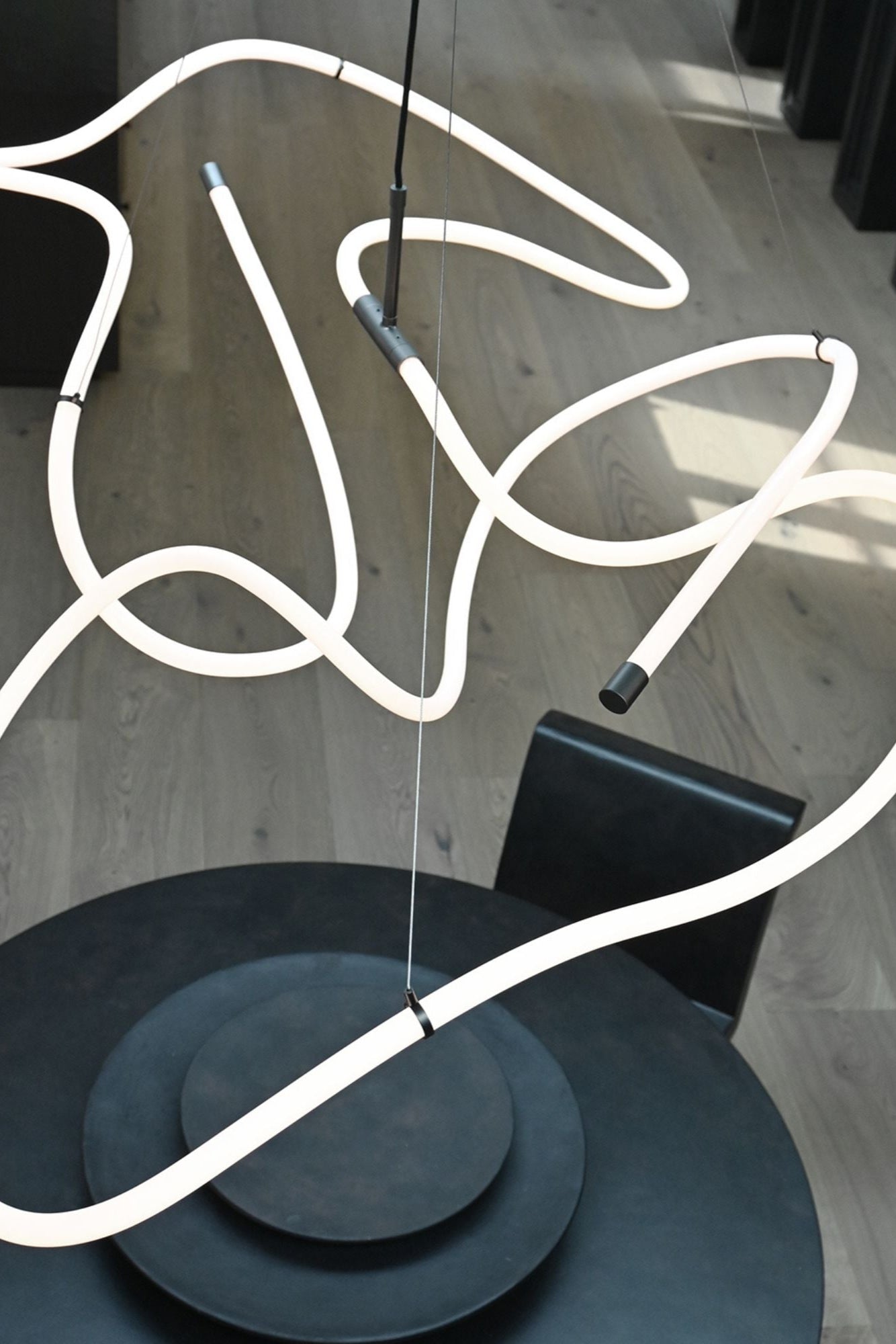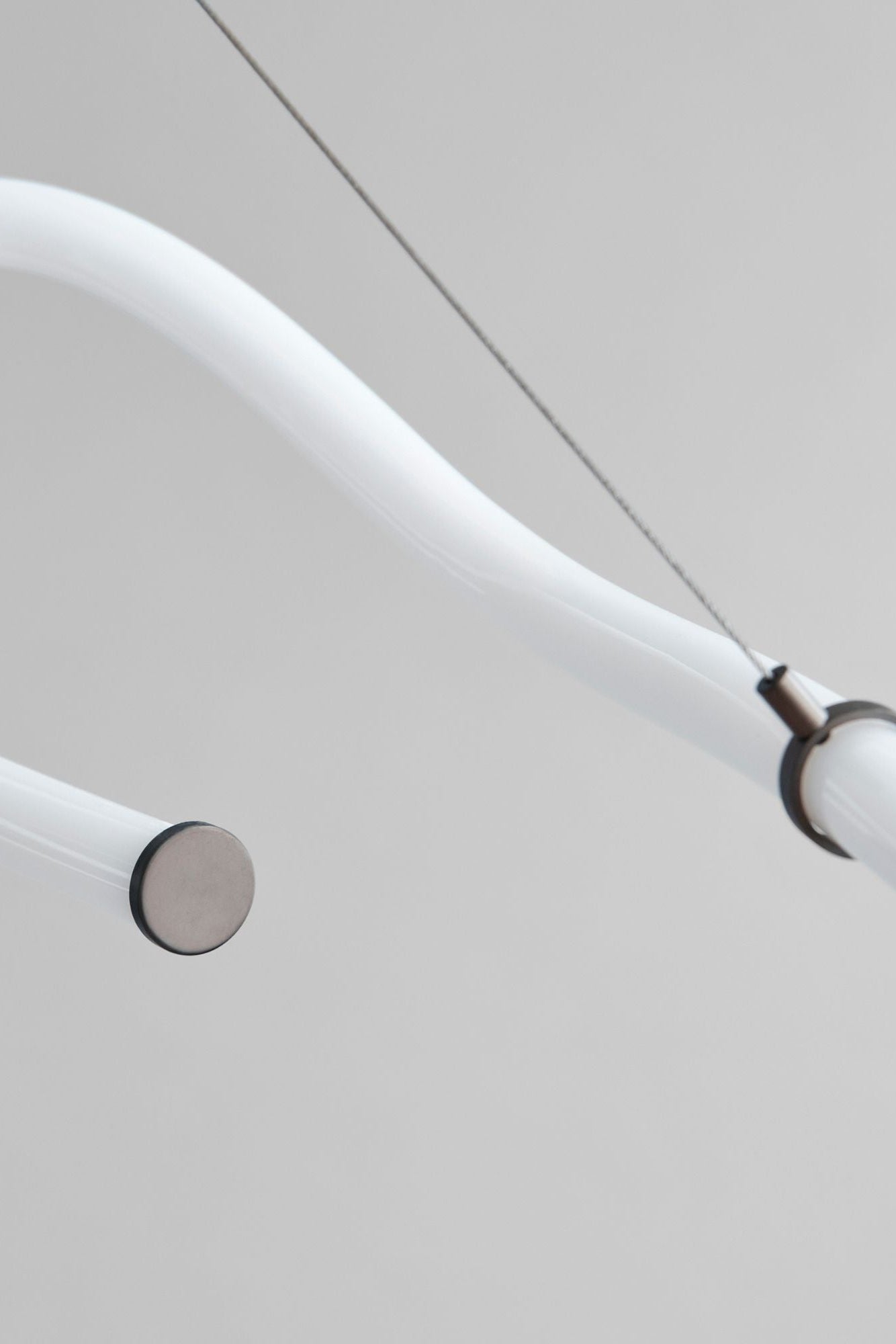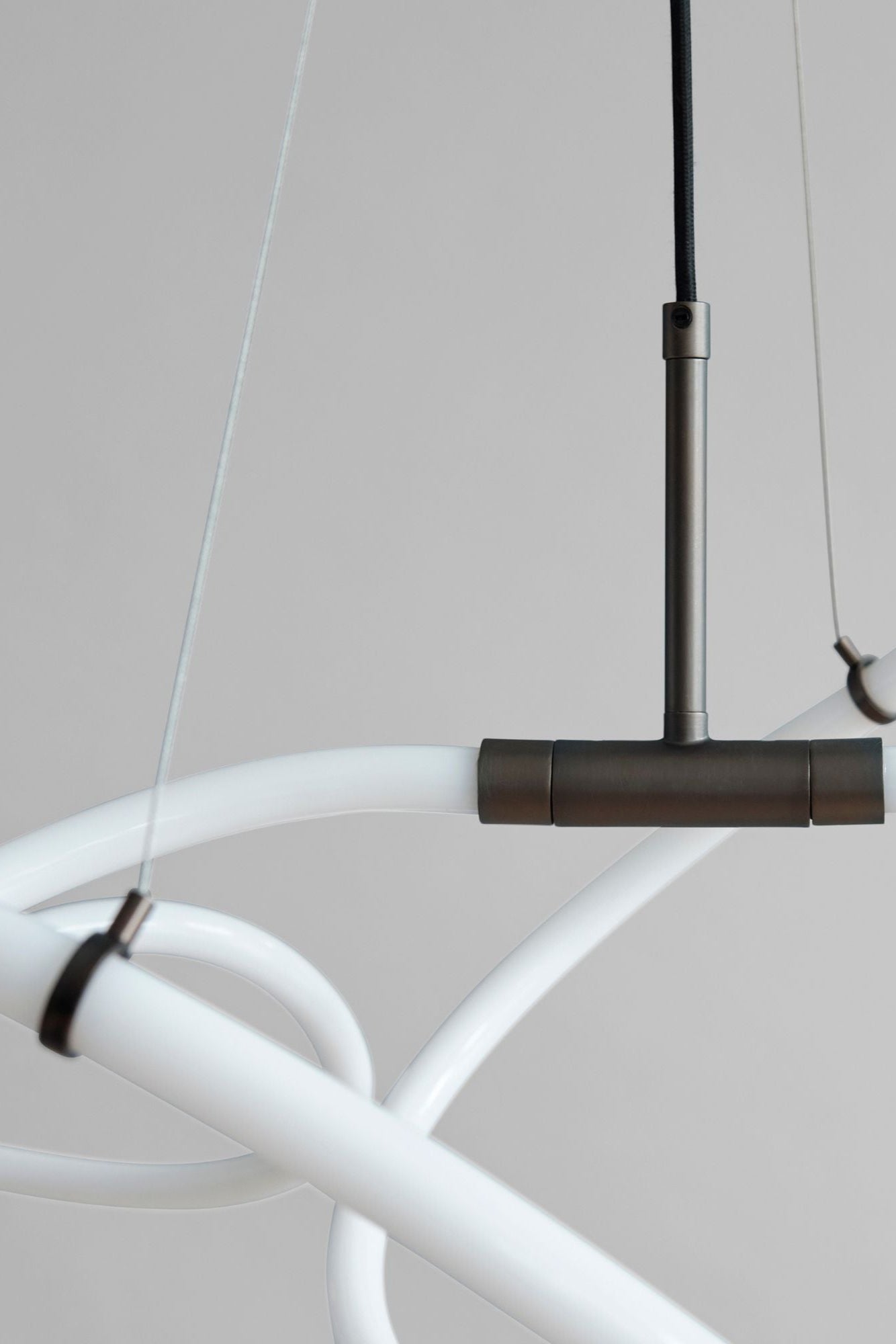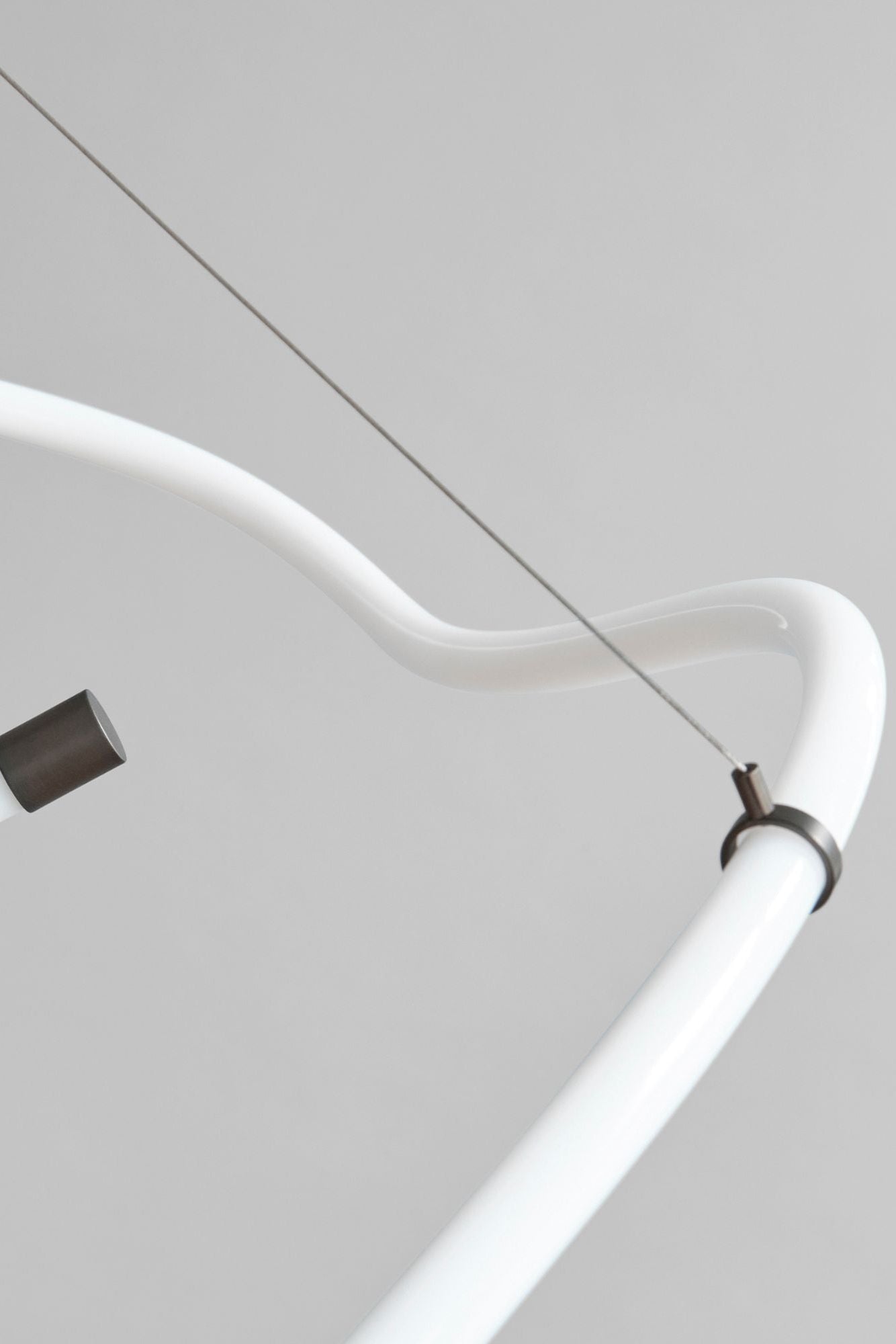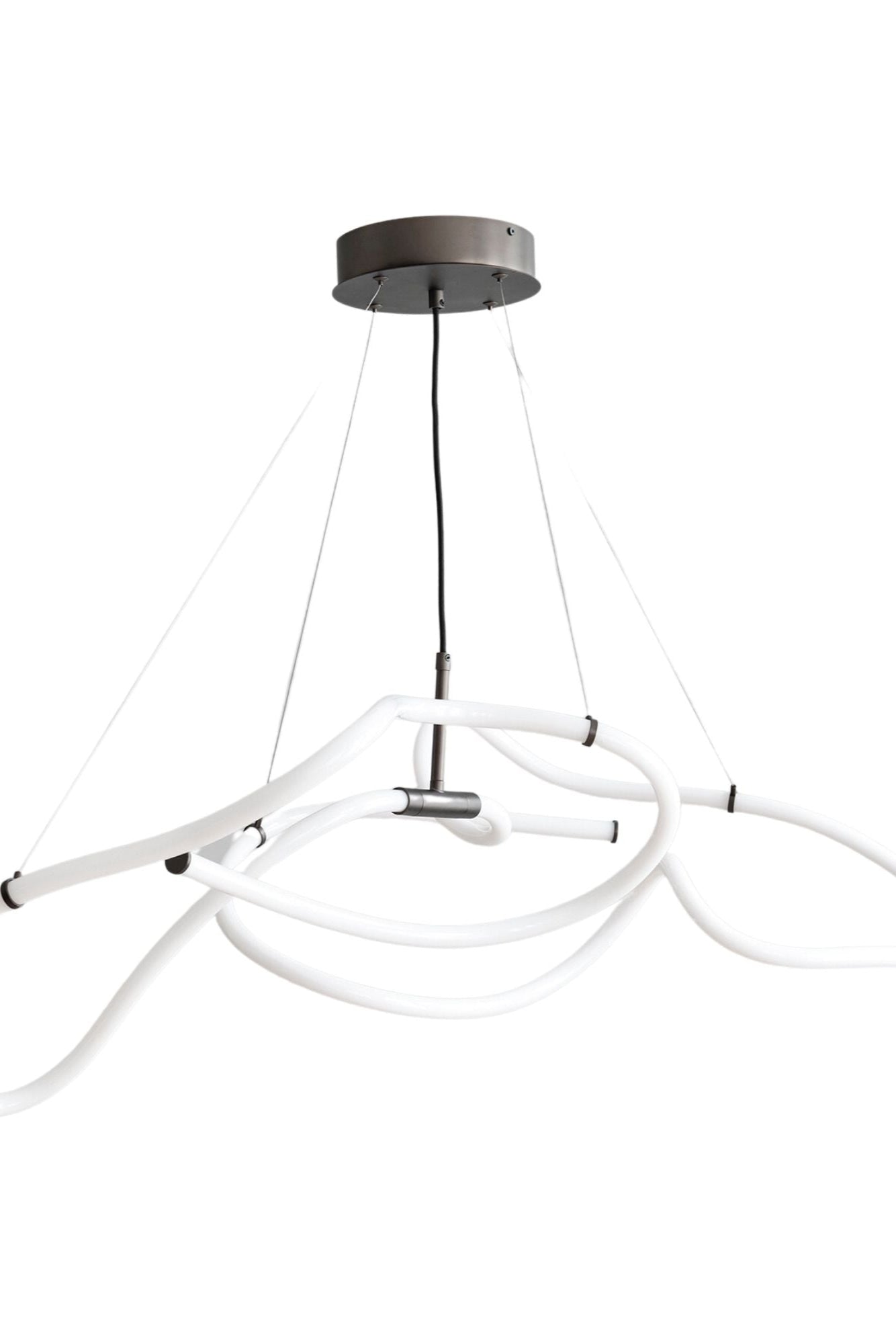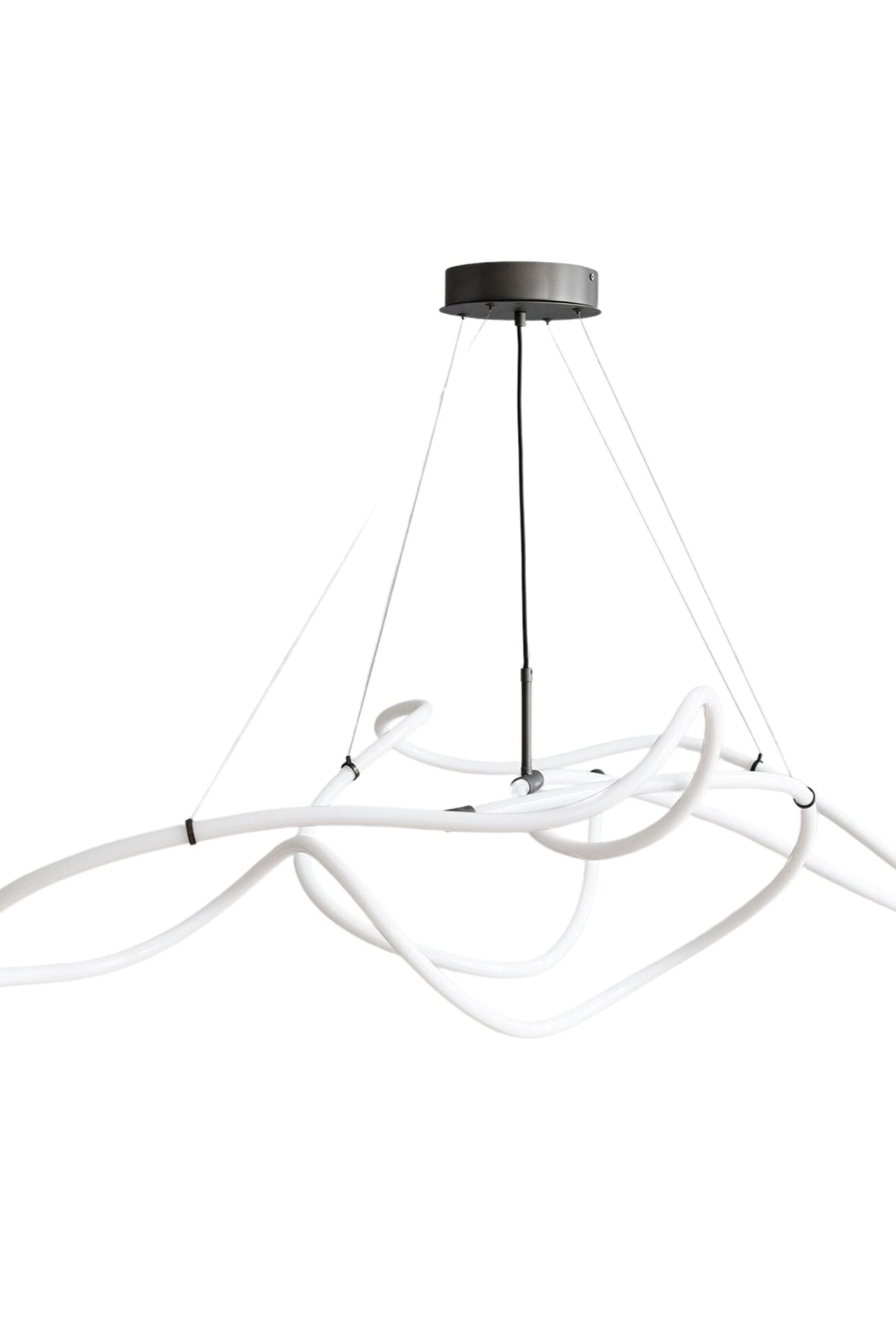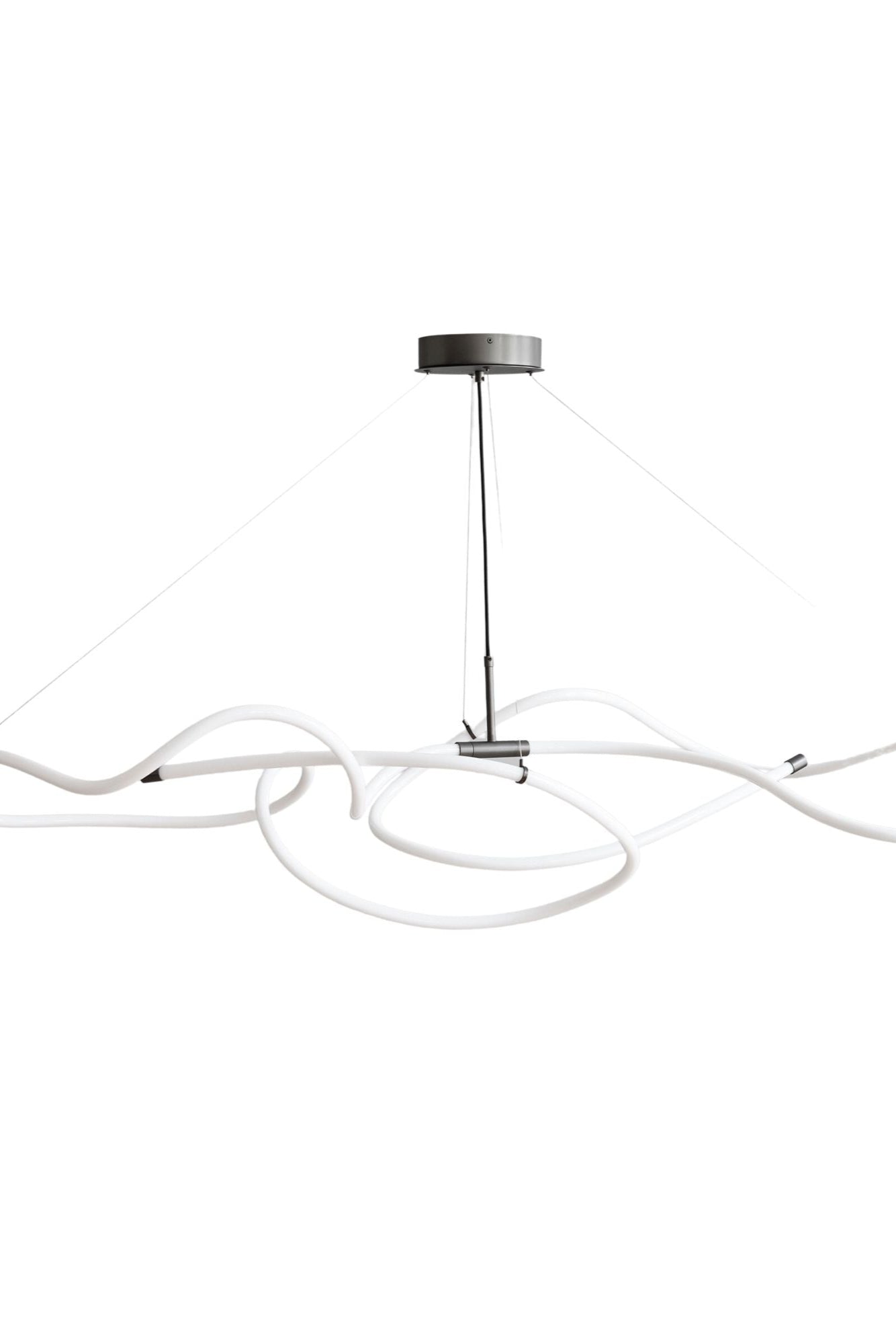 Ghost Chandelier
---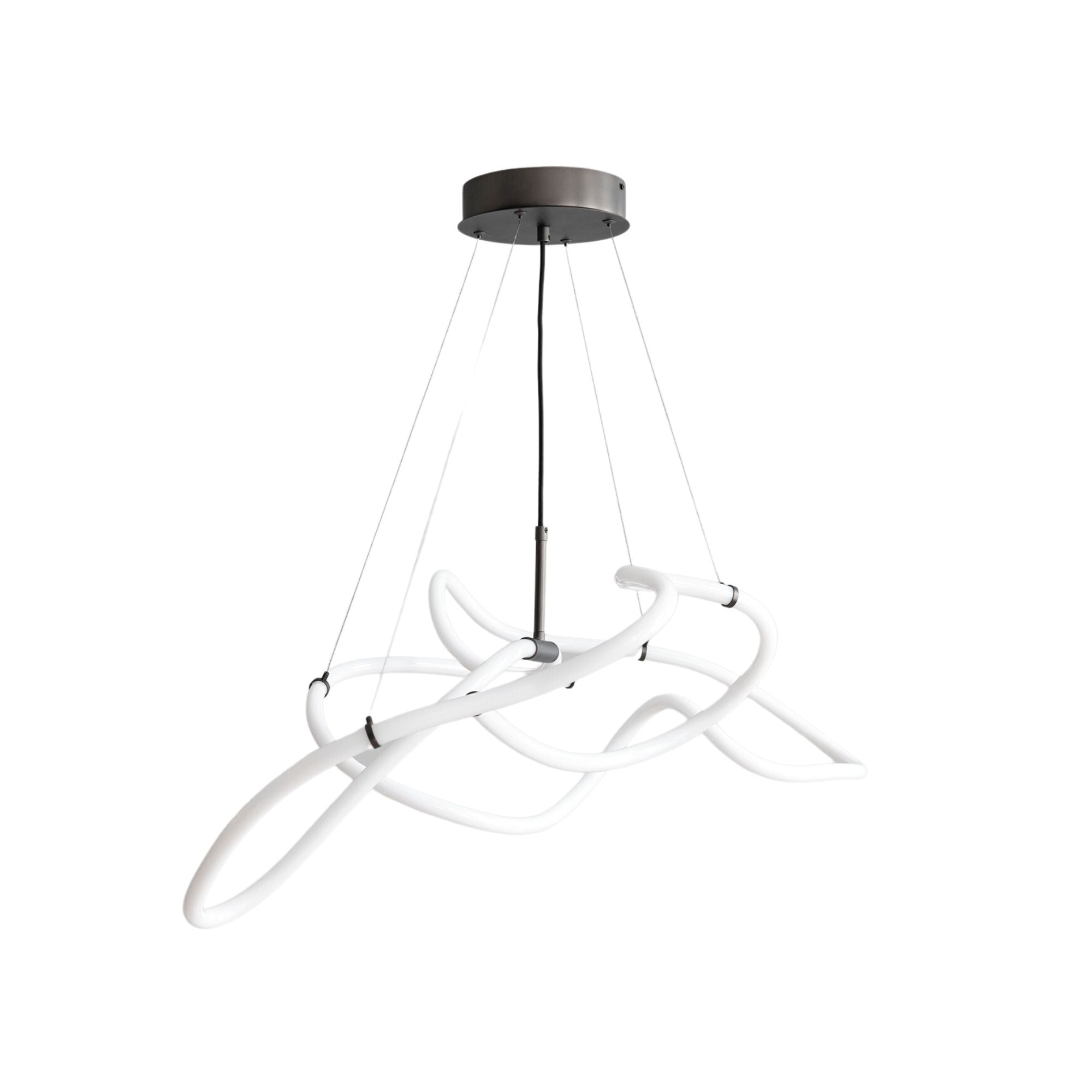 The Ghost Chandelier, drawing from minimalistic art, blends light and sculpture into a captivating lighting design. With its illuminating white acrylic tube forming an organic ambient light system and bronze metal accents, this chandelier captivates from every angle. Featuring an inbuilt warm LED source and adjustable height, it becomes an eye-catching statement piece in any space.
Delivery Status
Made to order (4-6 weeks)
Material
Bronze metal, Acrylic & Fabric covered cable
Bulb
Inbuilt LED light LED bulbs cannot be changed or replaced
Product Care
Use a soft dry cloth to clean the product.
Do not use household cleaners.
Does not comply with US Standards.
Designer + Brand
Kristian Sofus Hansen & Tommy Hyldahl for 101CPH
Do you have any questions?