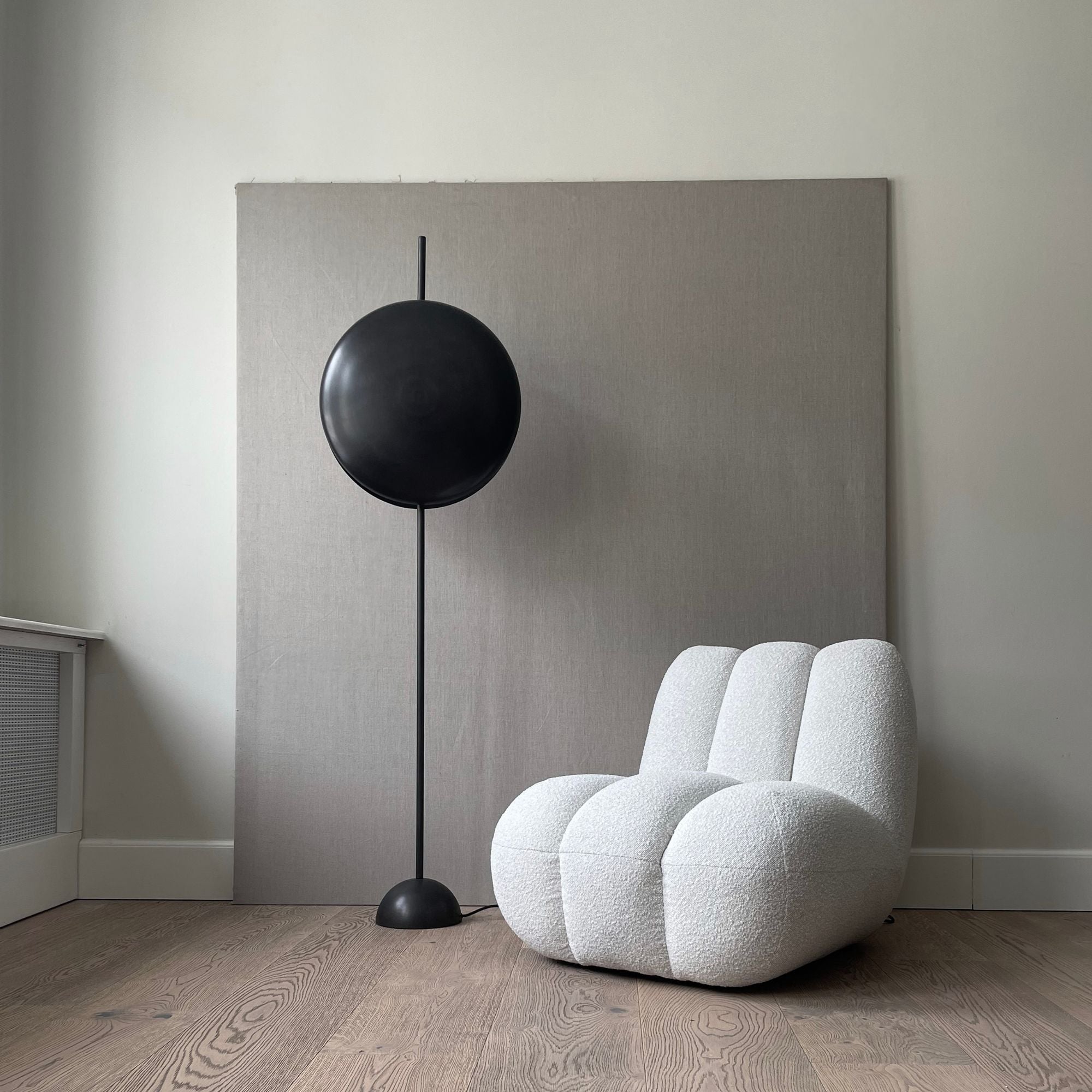 Toe Lounge Chair - Boucle
---
A tribute to 70s futuristic design and space age, Toe is a lounge chair with expressive aesthetics and high seating comfort. Characterised by a sculptural approach to furniture design, the Toe Chair has a thick fluted upholstery running from seat to back, creating a linear and voluminous shape. The open chair form gives a free and easy seating experience, while the special combination of different kinds of foam ensures an overall high seating comfort.

Toe Chair comes in off-white bouclé fabric or chalk-colored linen fabric.
Delivery Status
Made to order (4-8 weeks)
Product Care
Use a clean, damp cloth to soak up the
liquid. Do not scrub the cloth and grind the stain into the fabric
this will damaging the surface of the fabric. For the best results
gently dab and lift the stains. For slightly more stubborn stains
and, a mild detergent can be used. Never use a scourer as this
will damage the surface of the bouclé. Use the soft side of a
white colored cloth. bouclé furniture is not suited to places in
direct sunlight as the fabric can become sun damaged.
Do you have any questions?