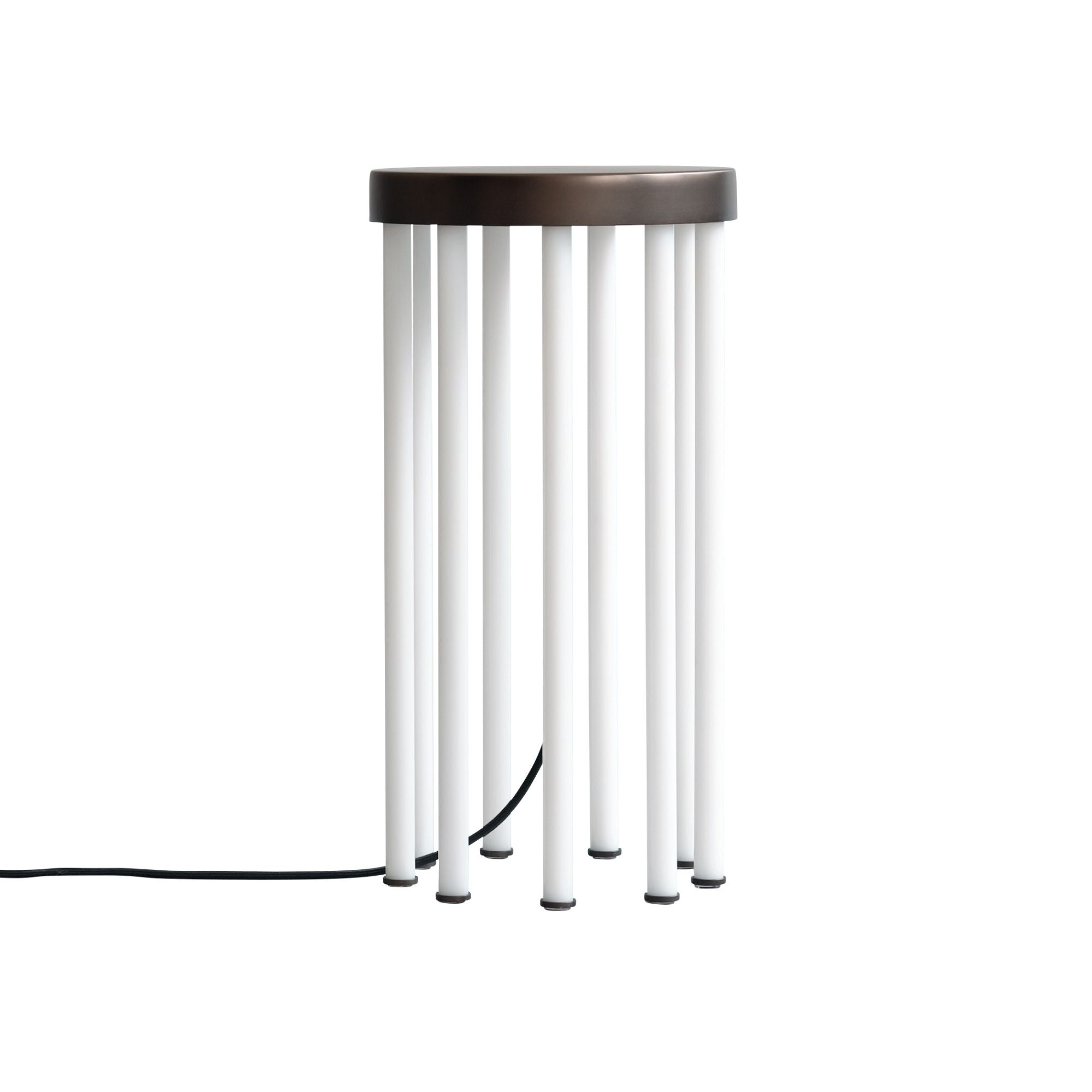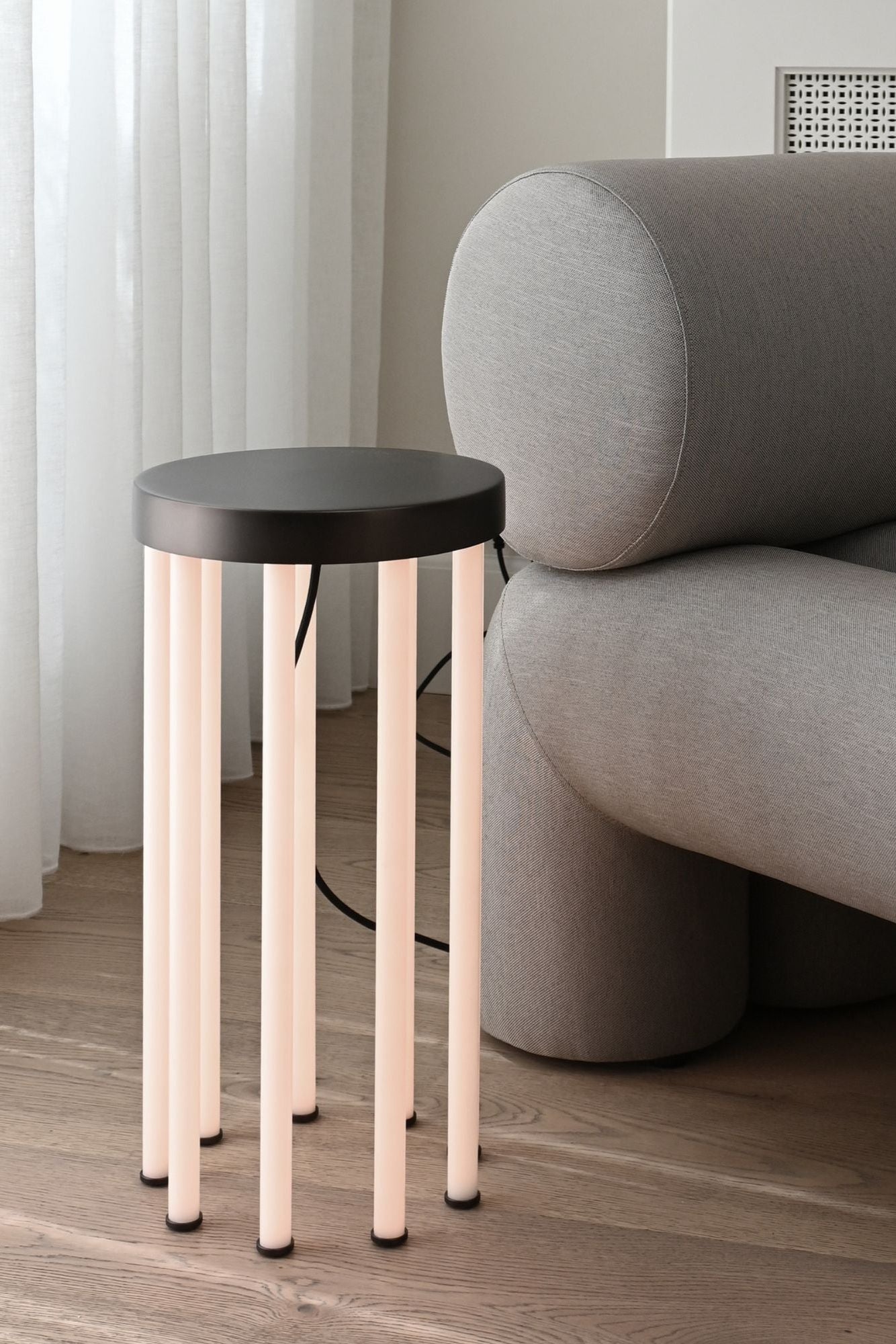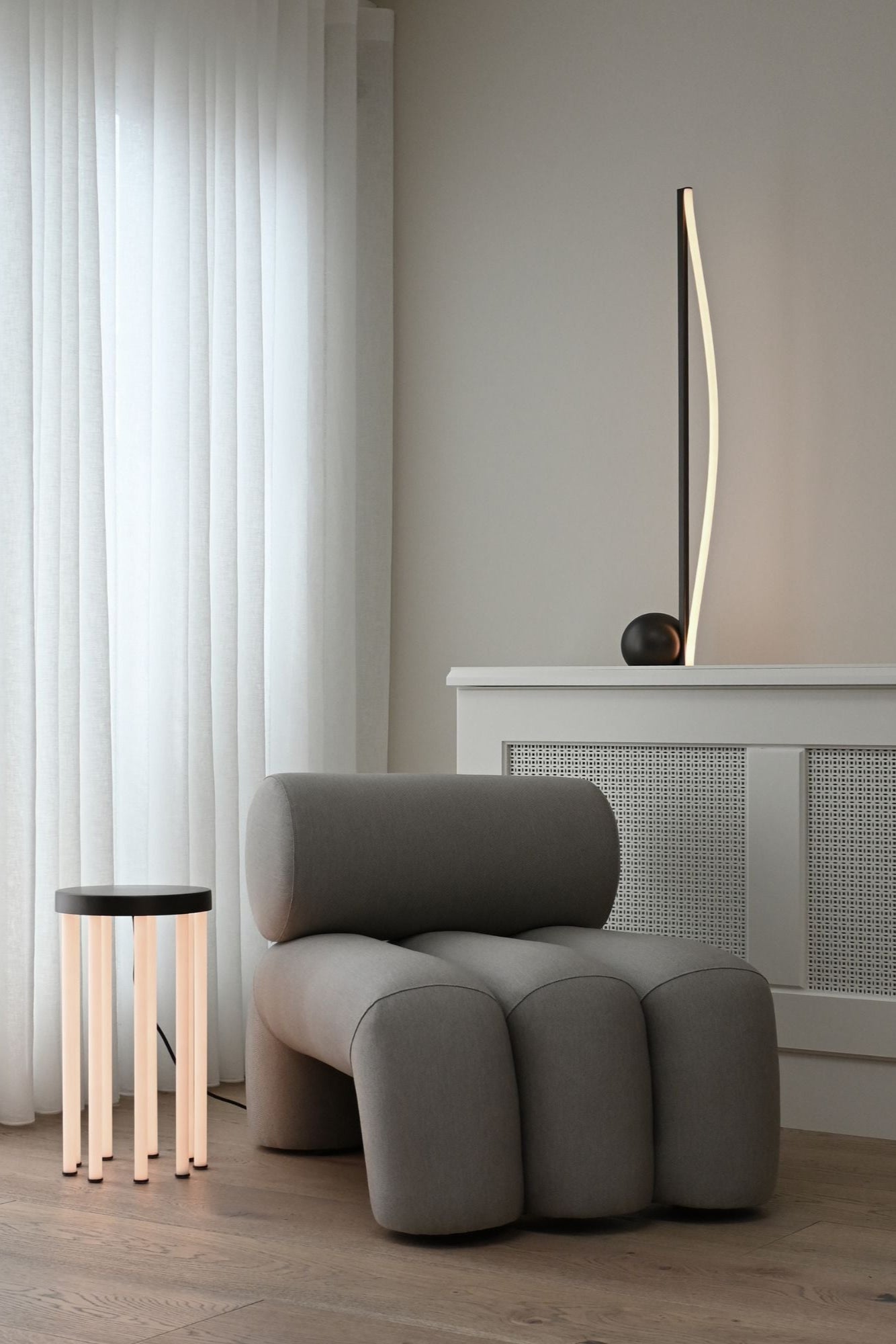 Neon Side Table
---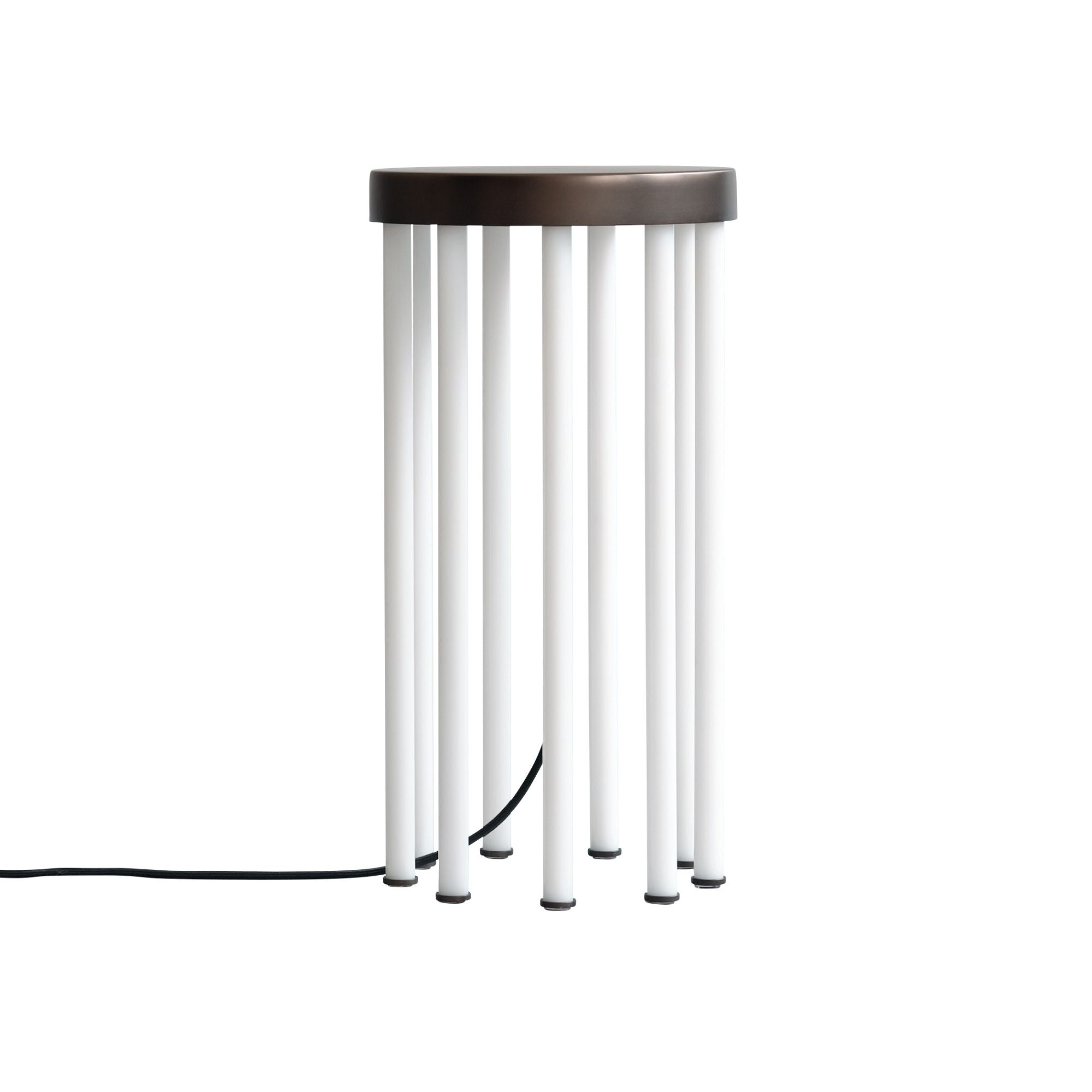 Inspired by the vibrant 80s neon aesthetic, the Neon Table masterfully merges the utility of a side table with the luminescence of a floor lamp. Its bronze-plated tabletop is elegantly upheld by nine radiant legs crafted from pristine white acrylic tubes. The Neon Table is equipped with an integrated LED light that offers a remarkable 25,000 hours of illumination. Contrary to the typical cool luminescence associated with neon, these lamps are meticulously designed to radiate a soft, warm glow at 2400 Kelvin, enveloping spaces in a cozy ambiance. The table's lightweight design makes it effortlessly portable, and it seamlessly connects to a power source via its sleek black cord. All metallic components showcase a sophisticated bronze plating.
Material
White acrylic
Cable lenght: 200 cm
Light source: Inbuilt LED Light
LED bulbs cannot be changed or replaced
Burning hours: 25,000 hours
Product Care
Use a soft dry cloth to clean the product.
Do not use household cleaners.
Does not comply with US Standards.
Do you have any questions?