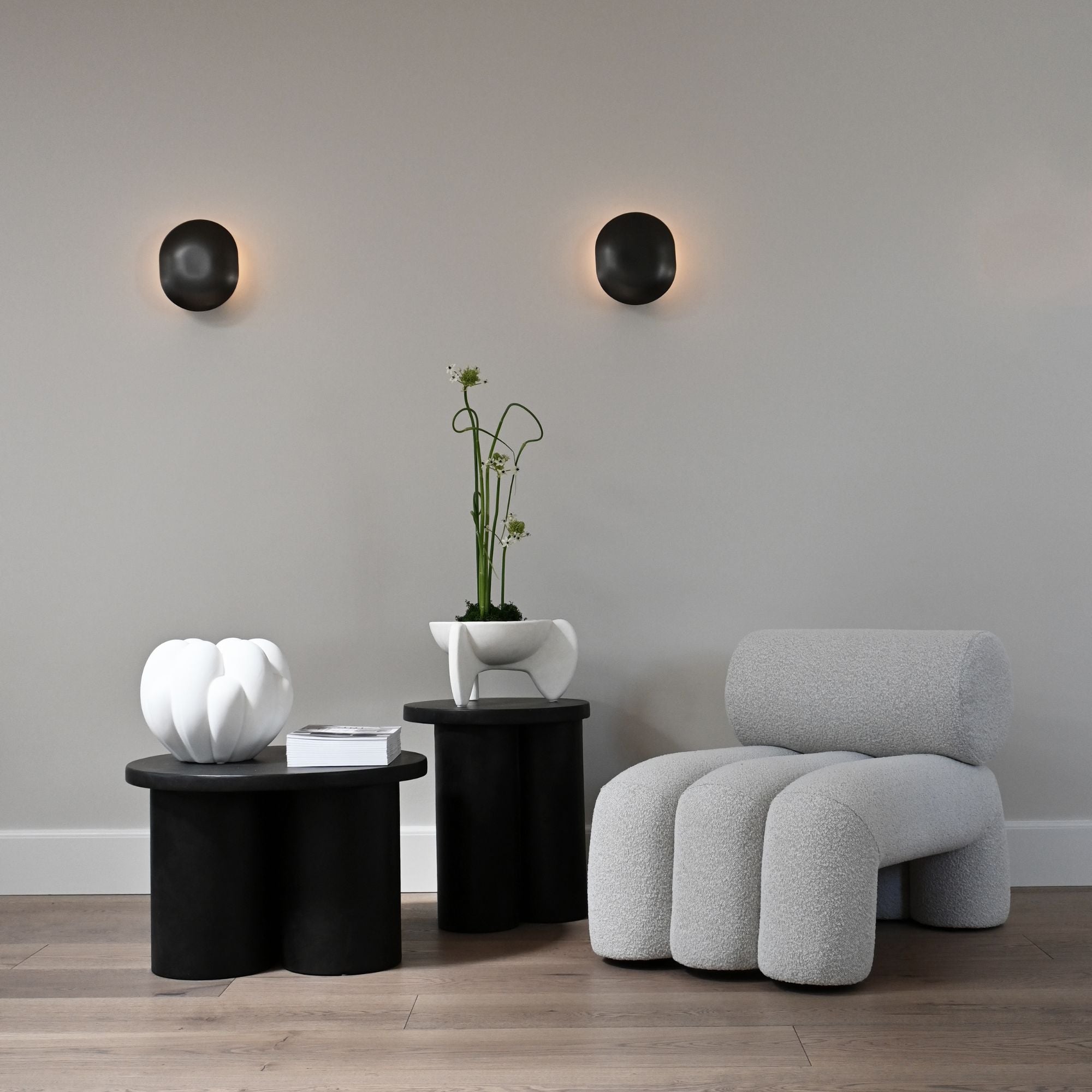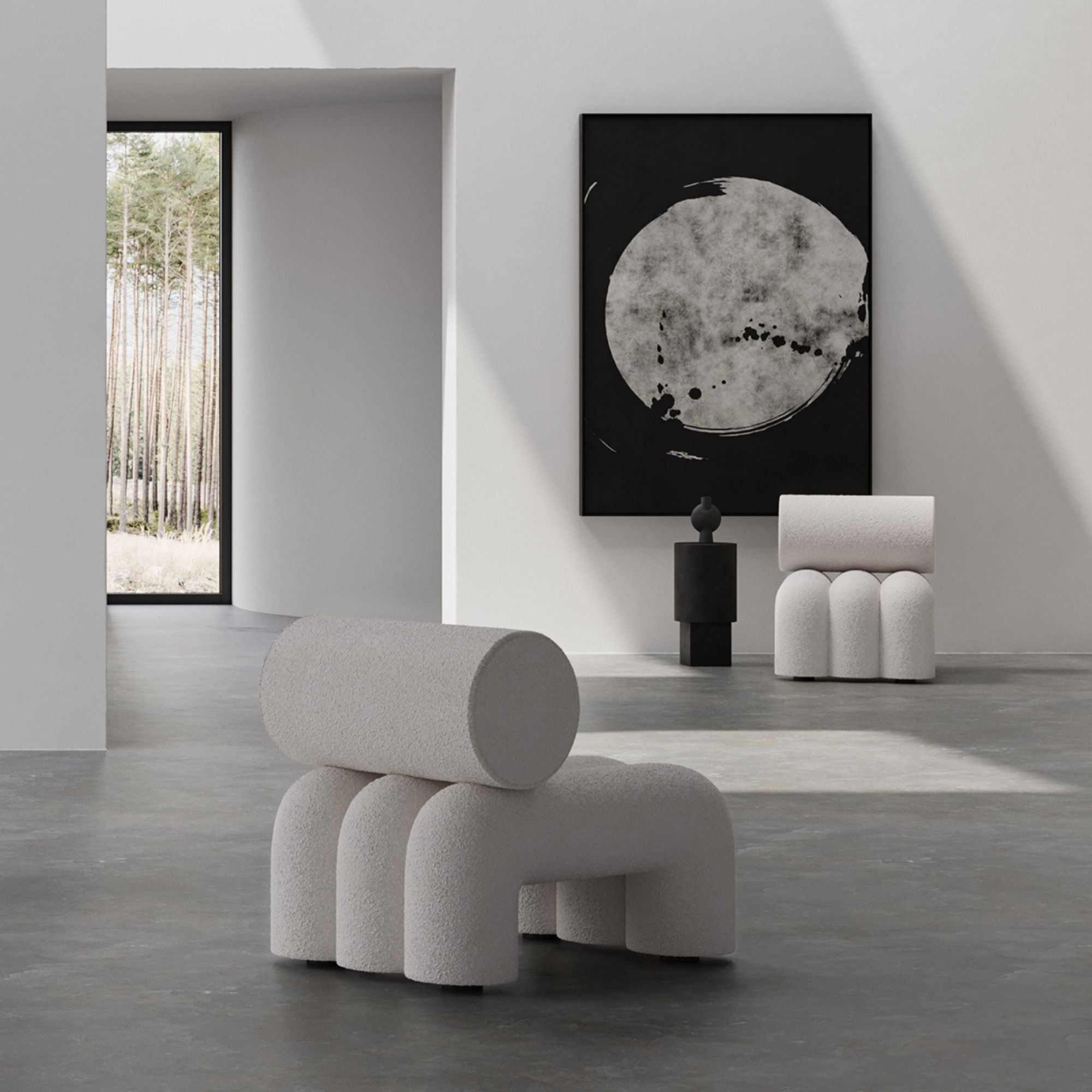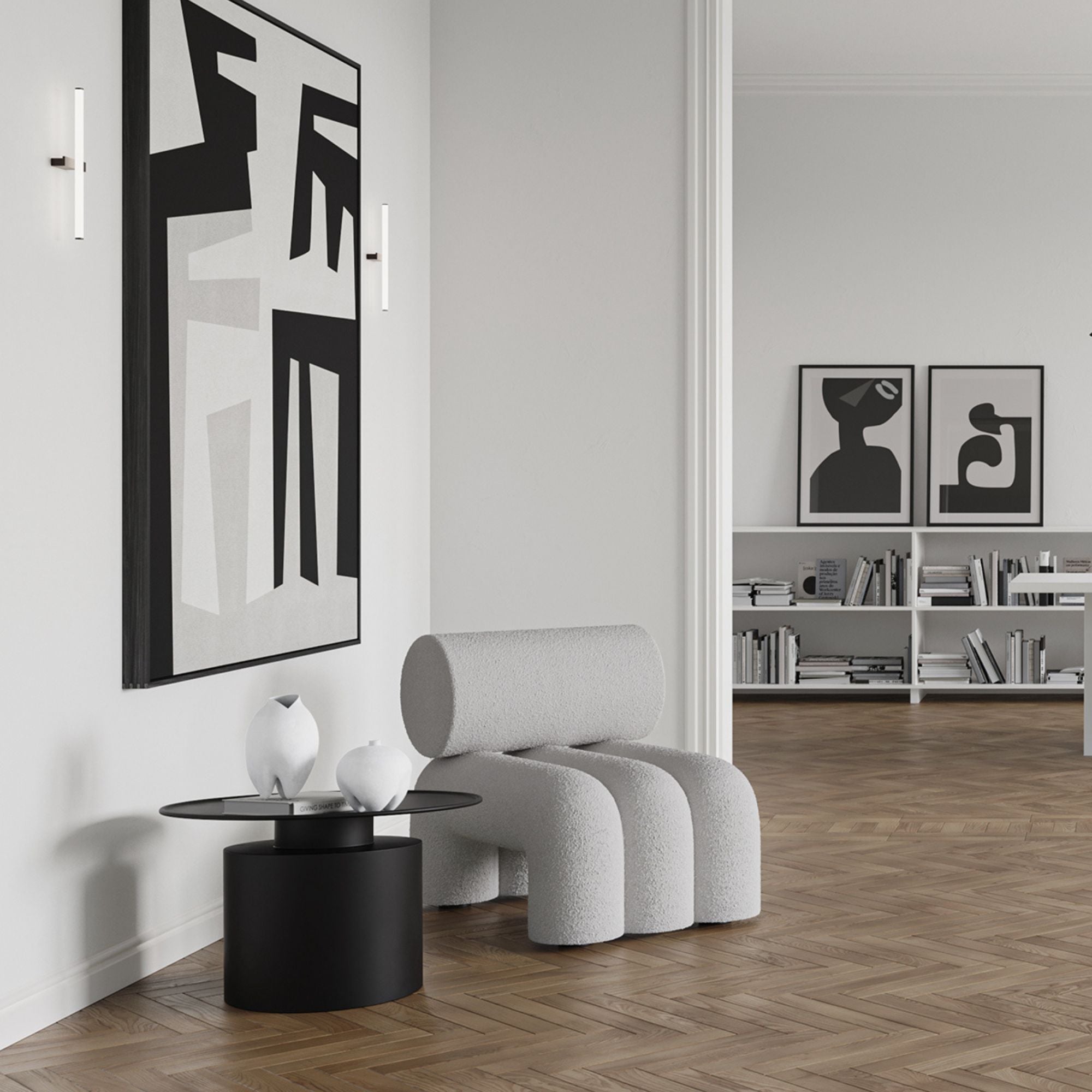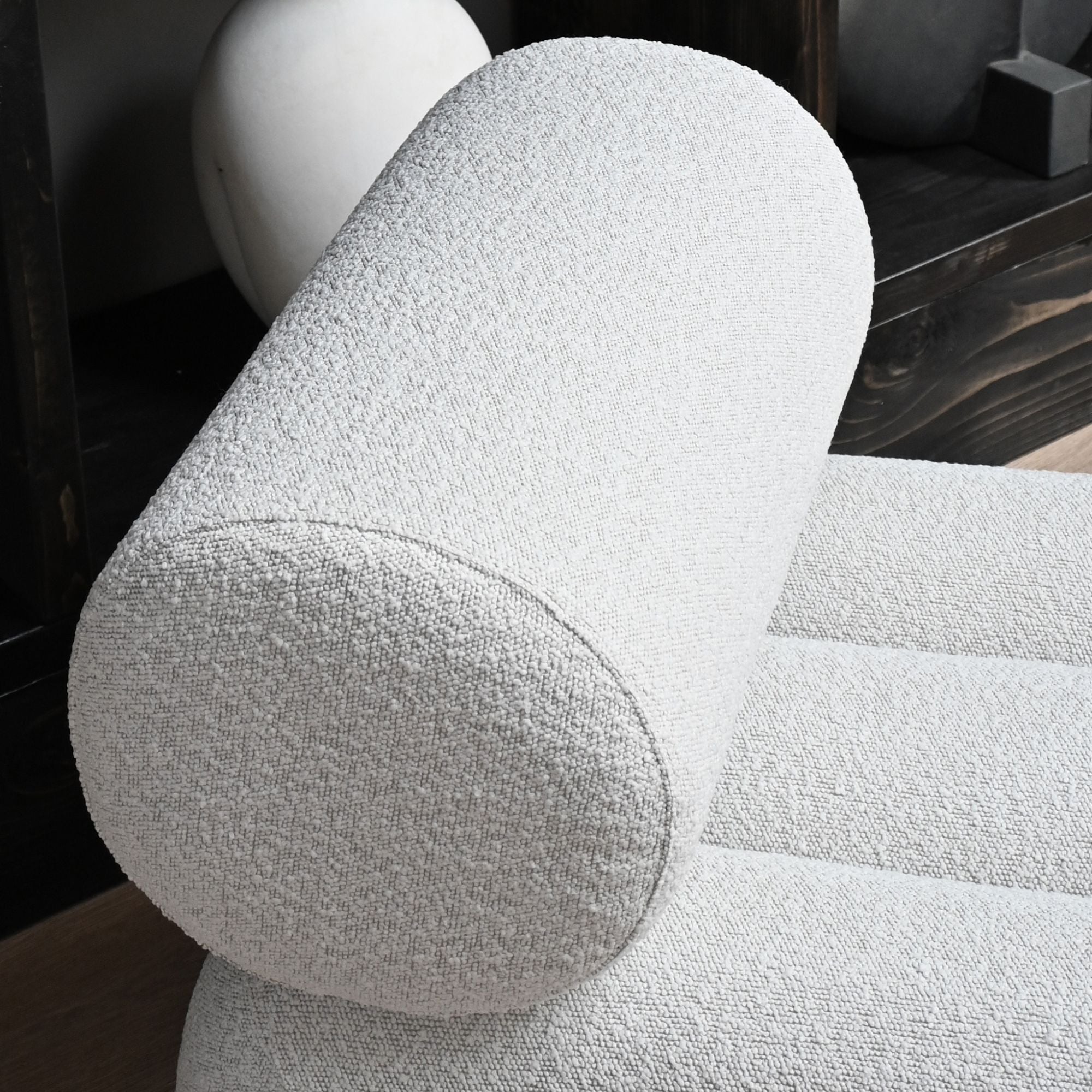 Foku Lounge Chair - Boucle
---
Inspired by the shapes of traditional Japanese garden tools, Foku is a full upholstery lounge chair made of simple geometric shapes merged into a sculptural furniture design. Foku meaning fork in Japanese, is a reference to the traditional rake tools used in Japanese Zen gardens for centuries. The fork, used to gently create minimalistic lines and waves in the sand, is reinterpreted into the fluted seat of the Foku chair. Several layers of carefully chosen foam types are combined to ensure a soft and highly comfortable seating experience, as well as emphasizing the sculptural and voluminous shapes of the chair. Combine several Foku Chairs to create a sofa lounge seating. Each Foku Chair includes two metal brackets, which can be mounted underneath the legs with a small screw.
Delivery Status
Made to order (4-8 weeks)
Product Care
Use a clean, damp cloth to soak up the liquid. Do not scrub the cloth and grind the stain into the fabric this will damaging the surface of the fabric.
Do you have any questions?