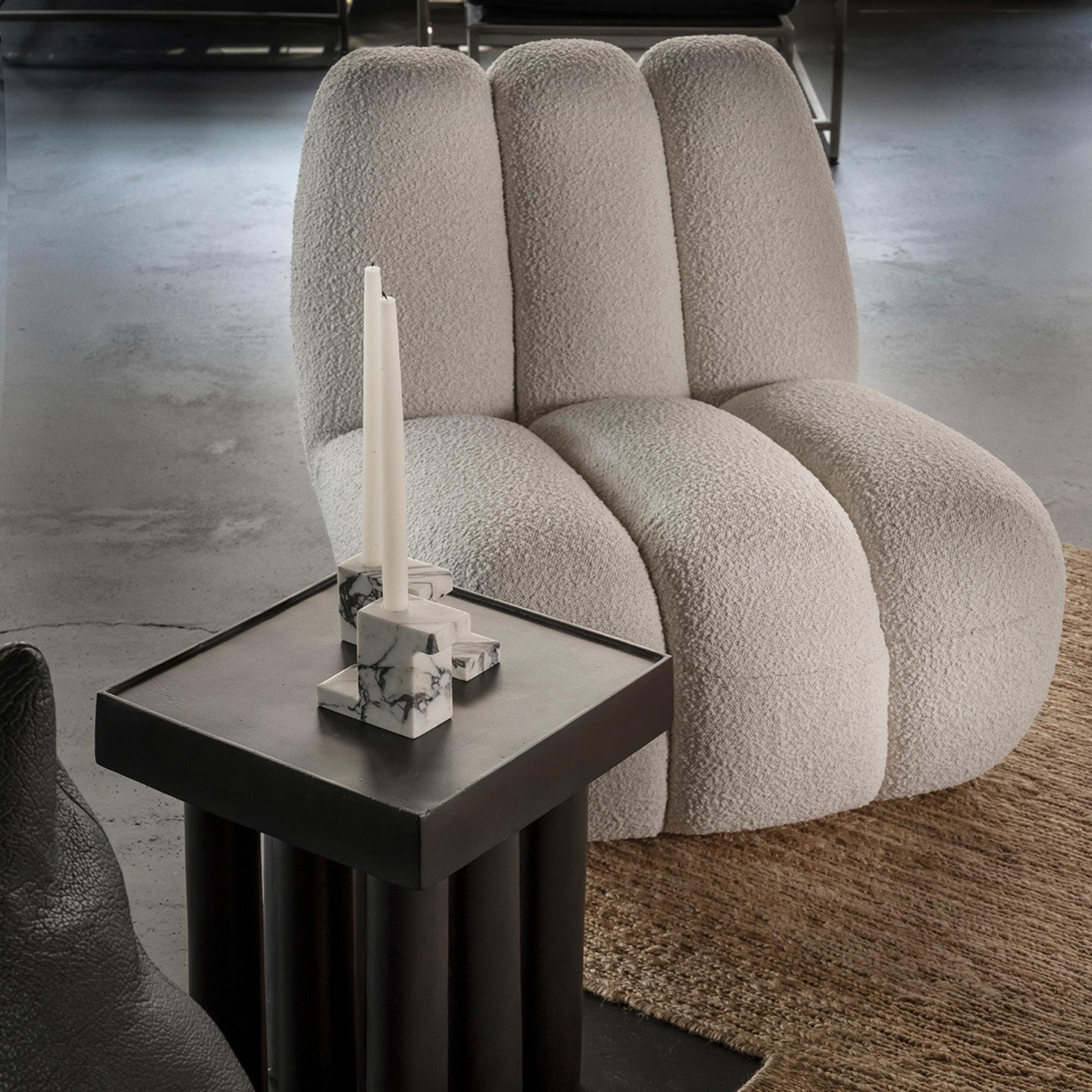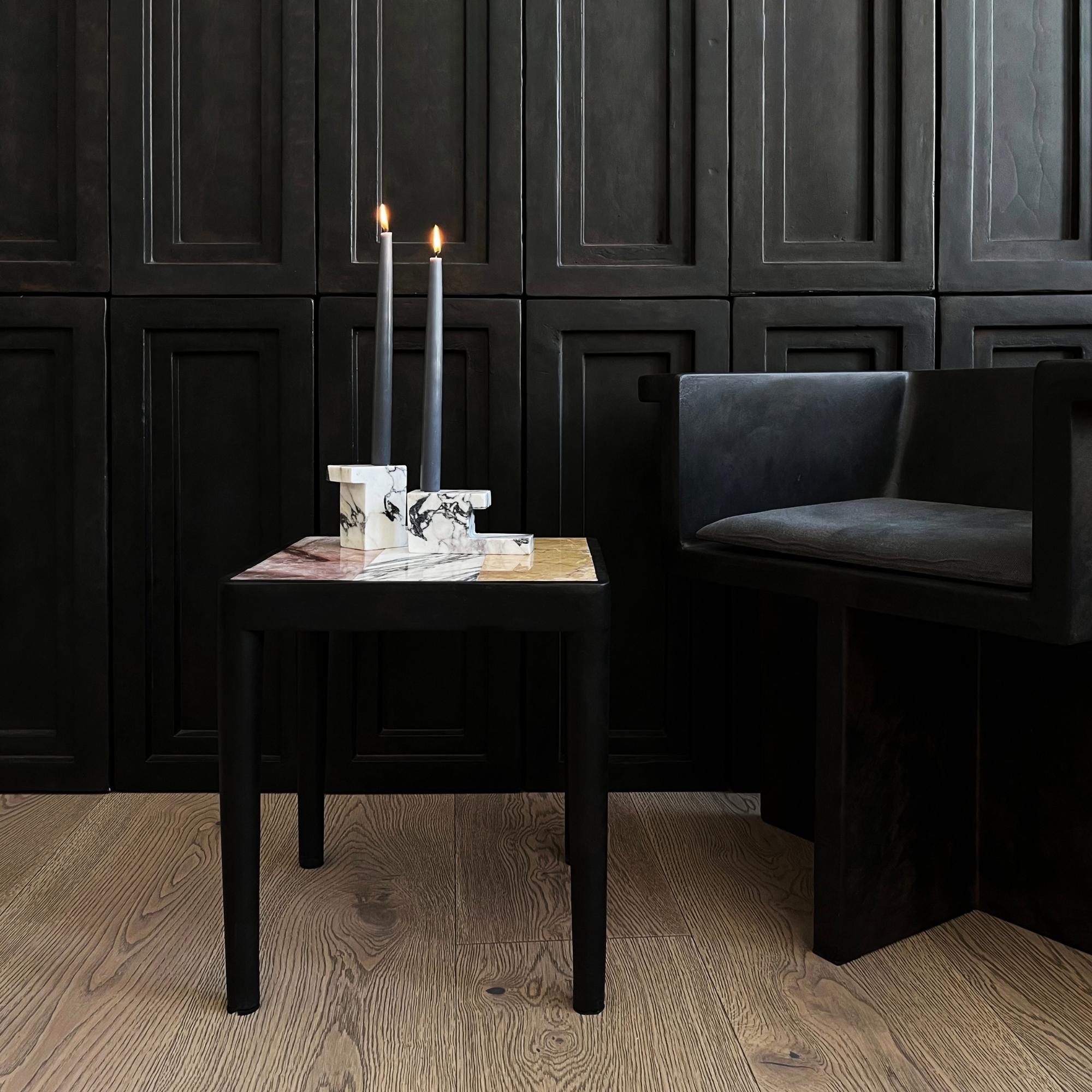 Brick Candle Holder - Calacatta
---
Made to order (4-8 weeks)
Inspired by architectural building components, the Brick Candle Holders is made of exquisite solid marble, elegantly carved in sharp geometric shapes. Each candle holder is completely unique, emphasising the rich and beautiful patterns of natural stone. The polished surface softly reflects the light from the candle, adding a warmth to the Brick Candle Holders. Brick comes in two shapes and sizes, complementing each other in an architectural composition or stand alone as sculptural object.

Designed by Kristian Sofus Hansen & Tommy Hyldahl

Colour: Calacatta
Material: Marble

Dimensions:
L12,5 / W5 / H10,5 CM
Country of origin: CN
Product weight: 1,02 Kgs

Care instructions:
Use a soft dry cloth to clean the product.
Do not use household cleaners.

Do you have a question about this product?