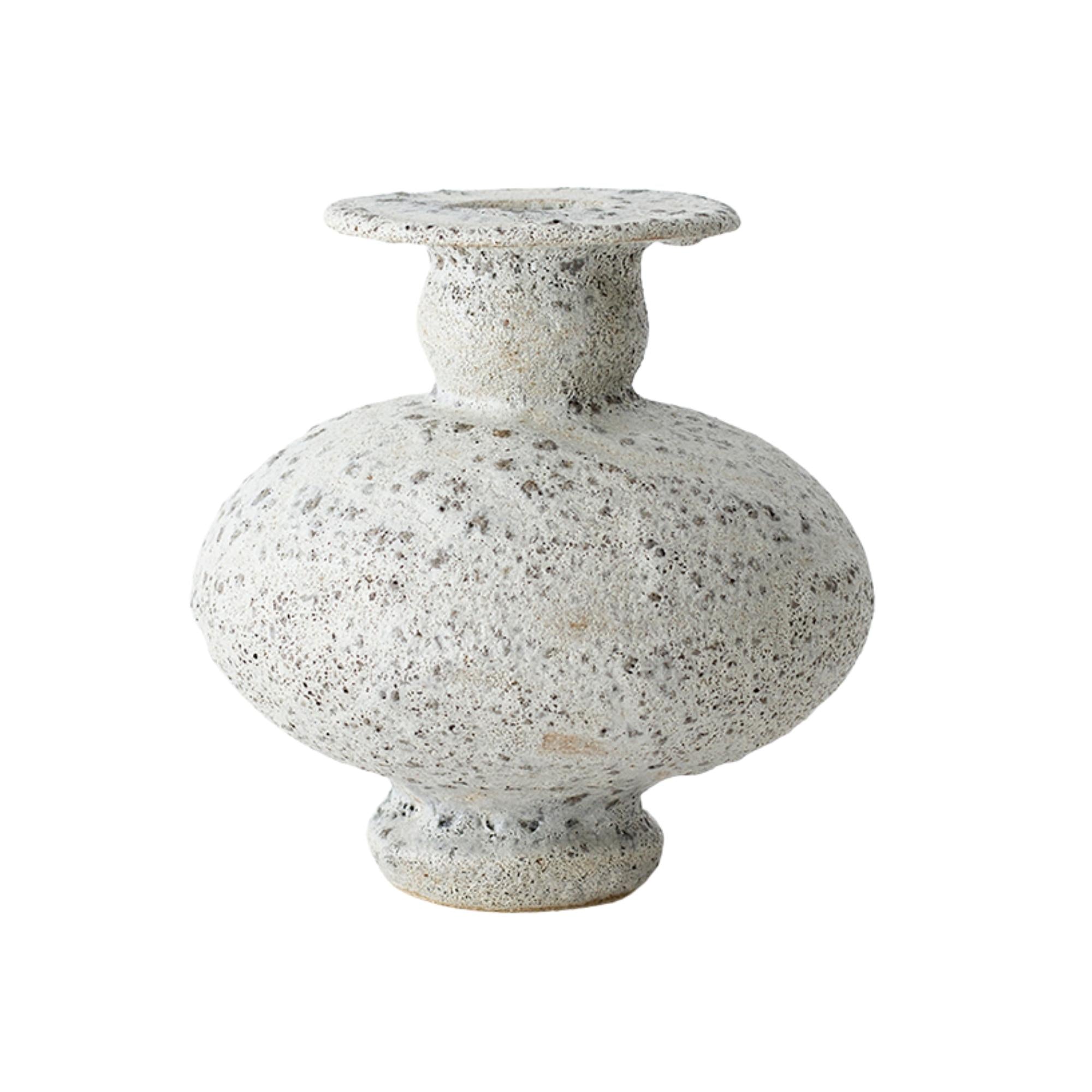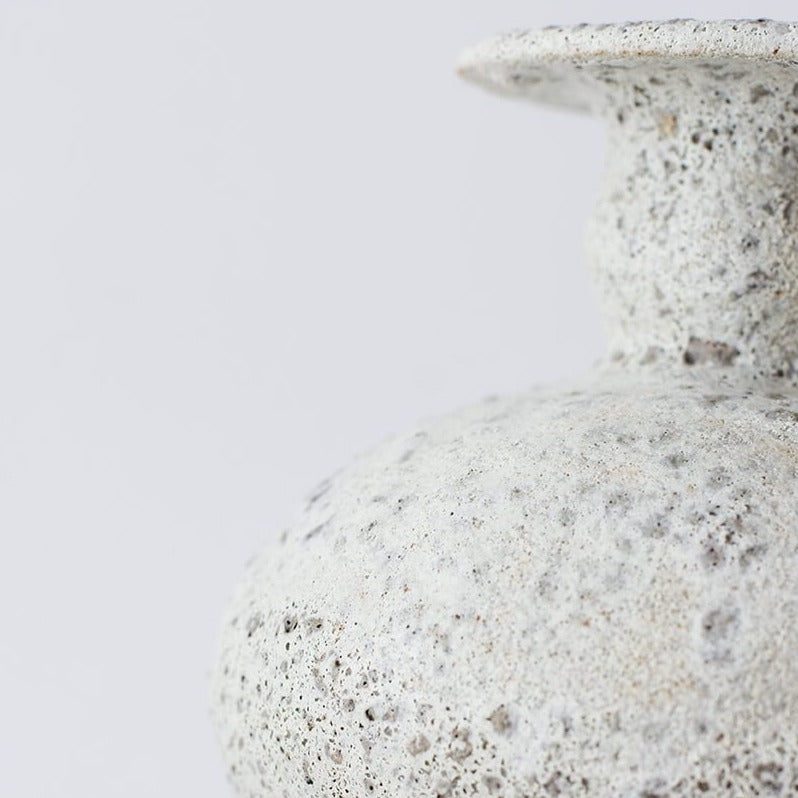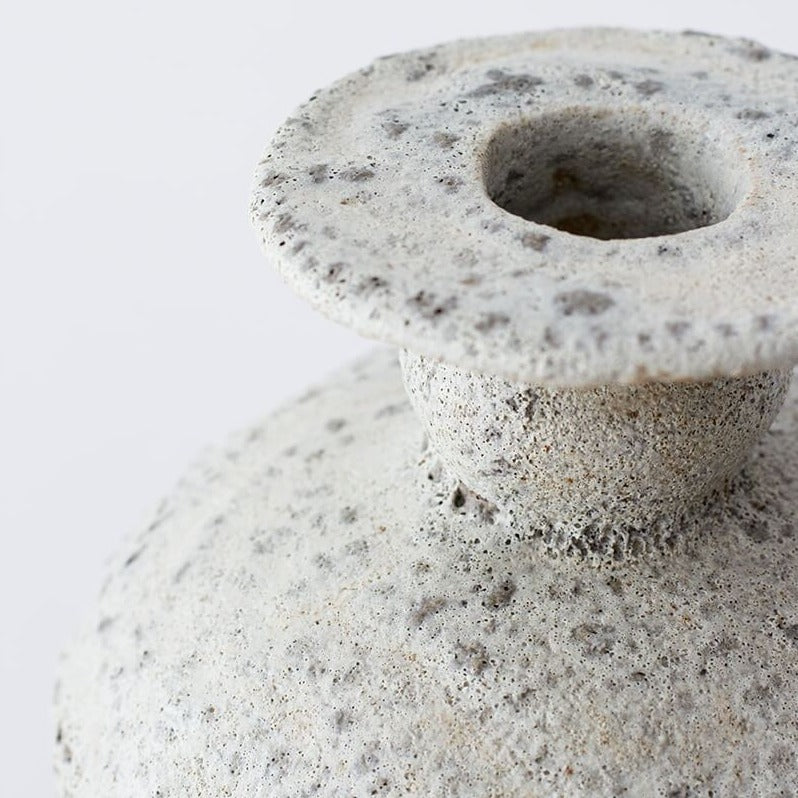 Calpido Vase
---
Made to order (4-6 weeks)
Built by hand, each piece is one of a kind. Stoneware coil technique.
Details
Dimensions: Ø 16 cm, height 16 cm / Ø 6", height 6"
Uses and maintenance: Not waterproof because the interior is not enameled. The vase can hold dried flowers or simply serve as a decoration. Clean with a damp cloth or small brush.
The pieces are hand-built white stoneware with grog, and brushed with experimental glazes mix and textured surface, resulting in slight variations with each piece.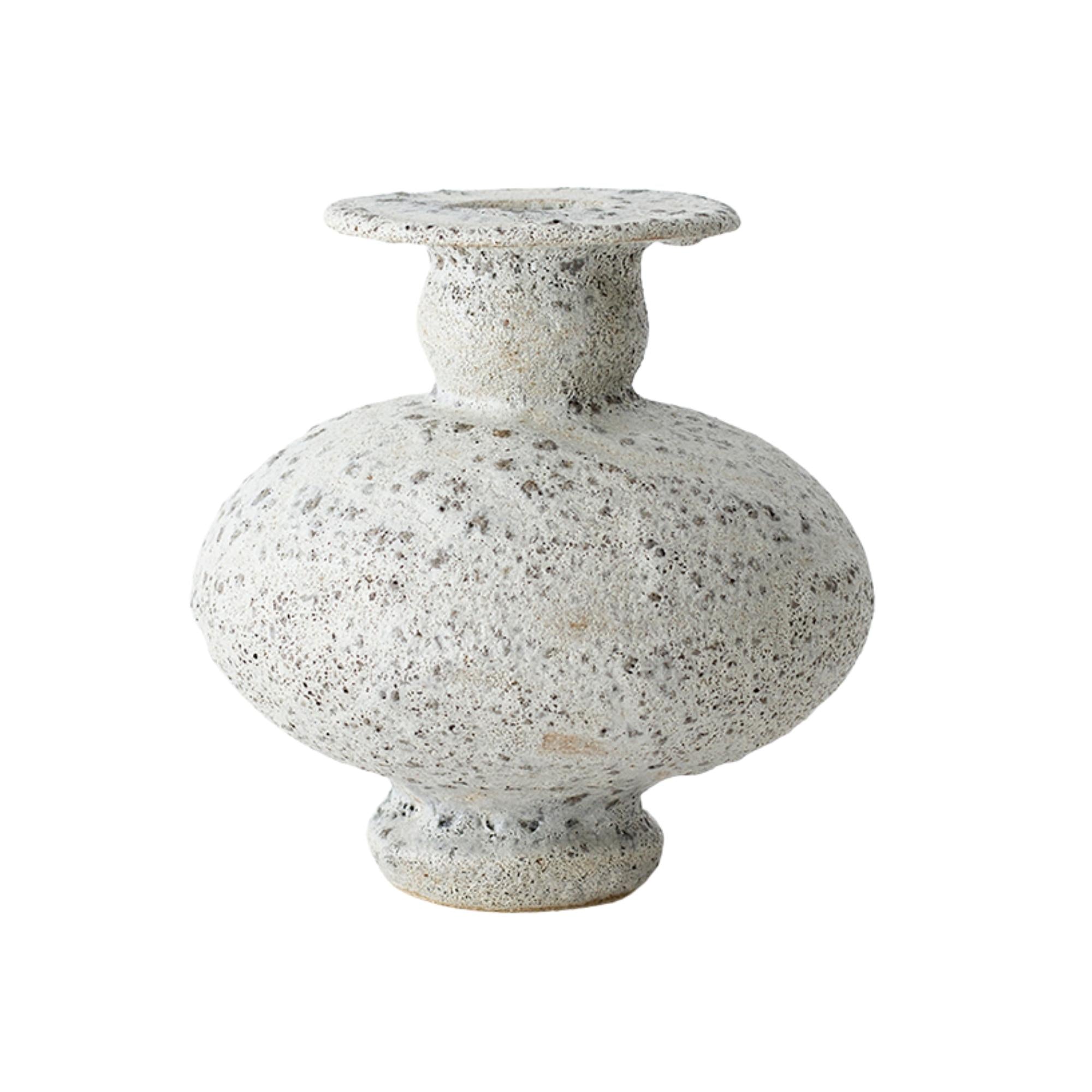 Do you have a question about this product?